Restorations Gallery
Exotic Christian Louboutin Restoration
This Exotic Louboutin came to us showing prominent signs of wear and discolouration. Our technicians restored this bag back to it's original condition.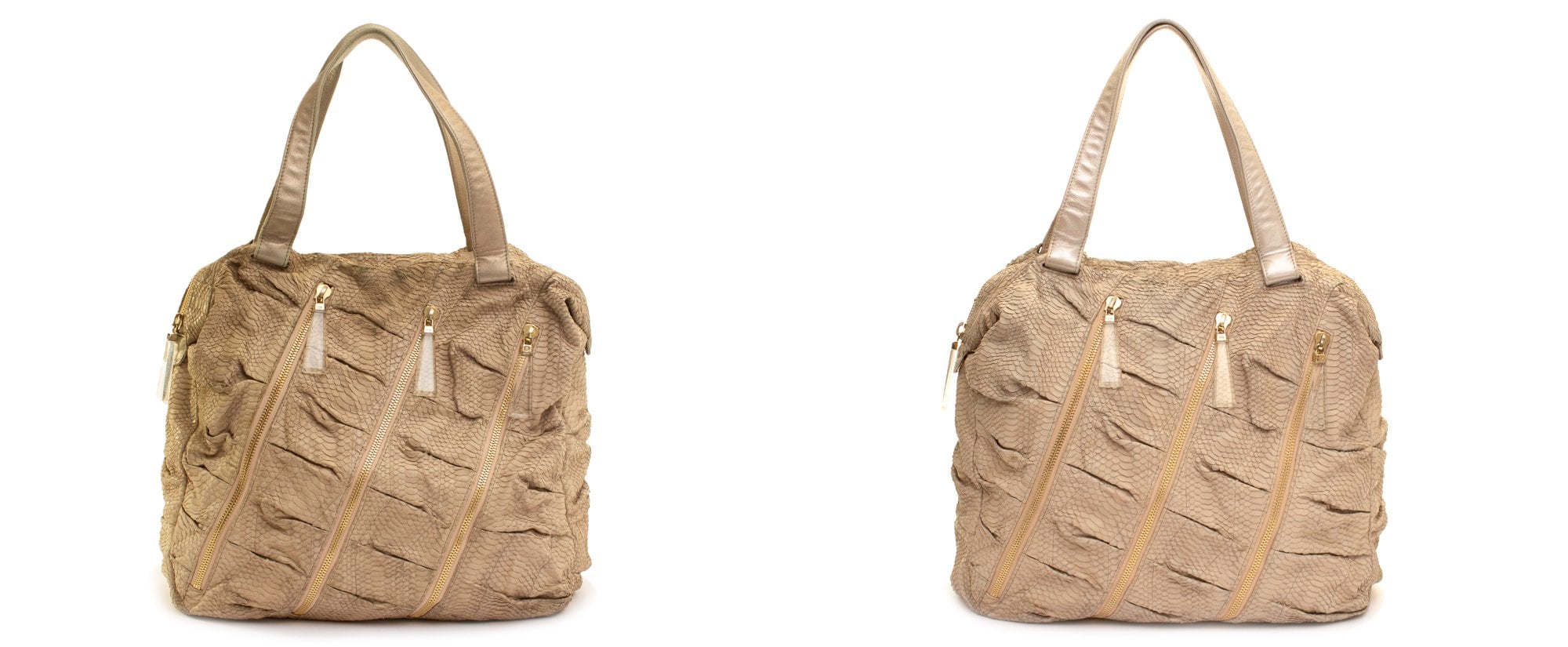 Caviar Leather Chanel Restoration
This Caviar Leather Classic Flap came to us with faded leather and torn corners. You can read all about the restoration of this bag in our full blog post here

Louis Vuitton Restoration
This stunning Speedy needed its Handles replacing. Our leather and stitching technicians handcrafted a brand new handle to original specifications and brought it back to life.

Mulberry Antony Restoration
This Antony was scuffed and worn out. We fully repaired any scratches, marks and stains, and fully restored the bag back to its original condition.


Classic Chanel Restoration
Restoration removing scuffing, staining and dye transfer

Prada Full Restoration
This Prada was stained, worn out and had extensive water damage. We worked tirelessly to bring this bag back to life and restore its original colour.

Dior Restoration and Colour Change
This Dior came to us looking worn out. Our technicians performed a restoration and a full colour change to give the bag a new lease of life!