Cleaning and Protection
Using a range of tools and techniques, our experts can hygienically clean and remove stains from a vast range of materials.
Whether your jeans have transferred dye to your bag or your make-up has spilled inside, our artisans will delicately tease stains from the bag without compromising the luxury fibres.
Our industry leading knowledge allows you to submit your items with confidence and we will have your bags looking their best again.
Problems we can solve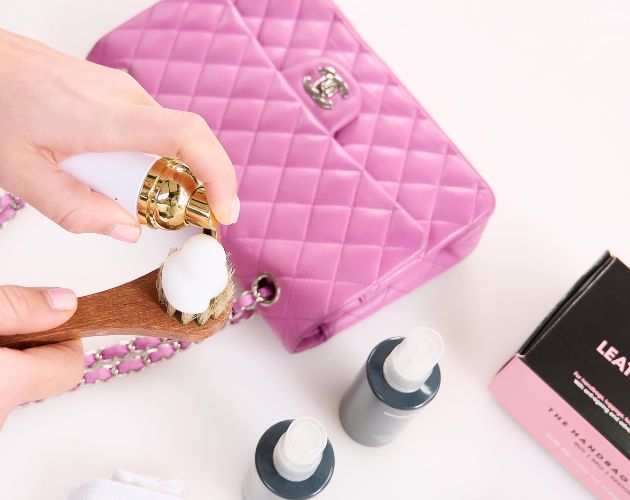 CLEANING AND PROTECTION
Allow our artisans to remove the inevitable build up of bacteria from the exterior and interior of your bags and give your items the annual refresh that they deserve before then professionally protecting your bags to sustain their lifespan.
Prices Start From £50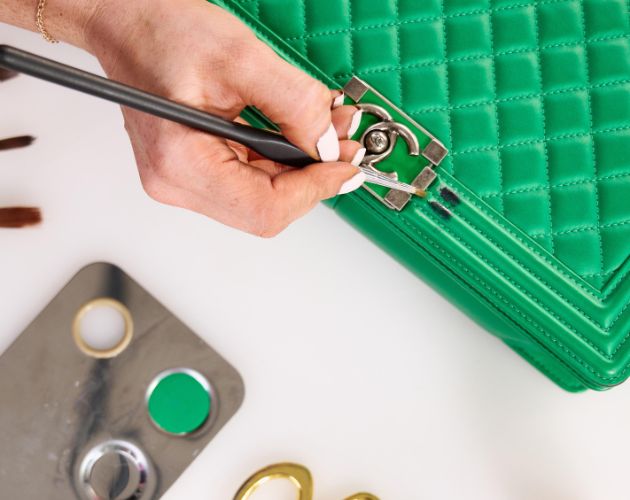 SMALL STAINS
Pen leaks, shattered bronzers and spilt lunches are a common occurrence for your everyday bag. Without compromising the quality of the leather, we will tease stains out of your bag using our specialist solutions designed by our artisanal team.
Prices Start From £60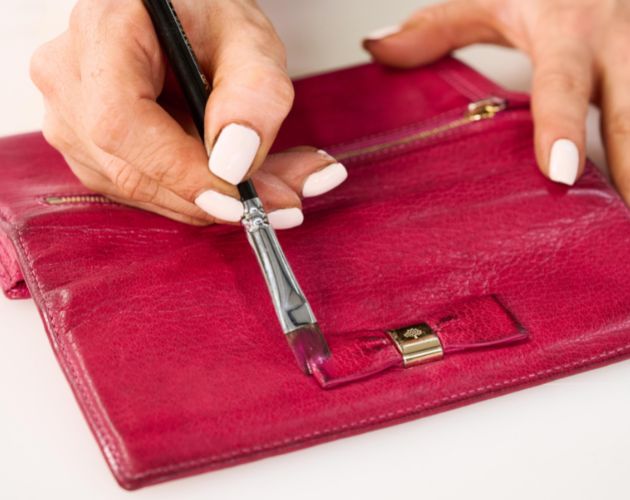 DYE TRANSFER
Have your jeans transferred colour onto your bag? Dye transfer is a service that our artisans regularly undertake within our Clinic. Using a range of firm but soft bristled brushes, we are able to apply our hygienic solution and lift discolouration.
Prices Start From £190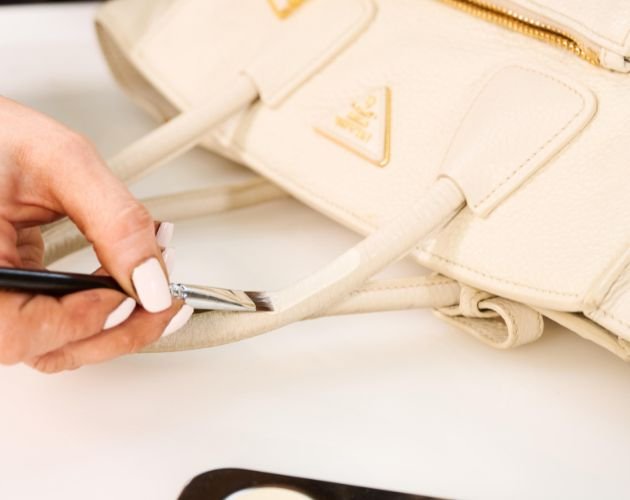 WEAR AND TEAR
From balancing a coffee whilst holding your bags handles, to putting your bag on the floor, the everyday use of your bag will cause a build up of bacteria that presents as discolouration that we will hygienically remove.
Prices Start From £135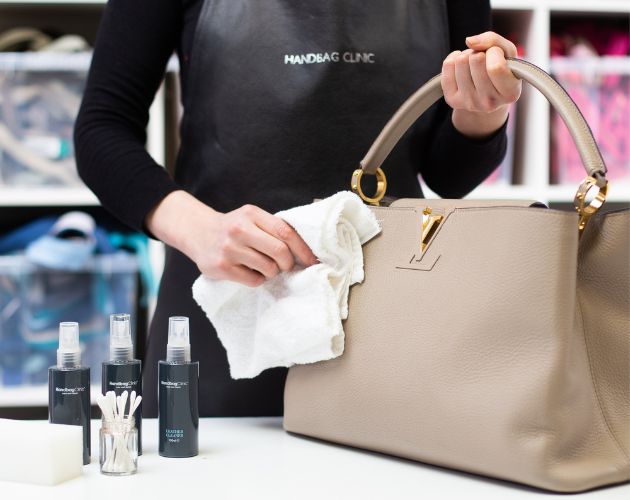 WATER DAMAGE
When water absorbs into leather, it pushes the positioning of the pigment or dye outwards and this is what causes water marks that won't just wipe away with a cloth. We draw the water out of the leather to then clean.
Prices Start From £190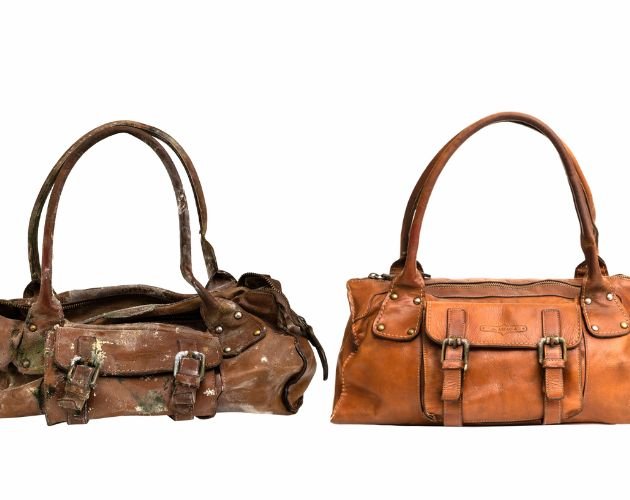 MOULD REMOVAL
Has your bag been stored in a damp space and developed mould internally or externally? Your bag isn't beyond repair. We will utilise our specialist solutions to not only remove the mould but also ensure that it doesn't return.
Prices Start From £50