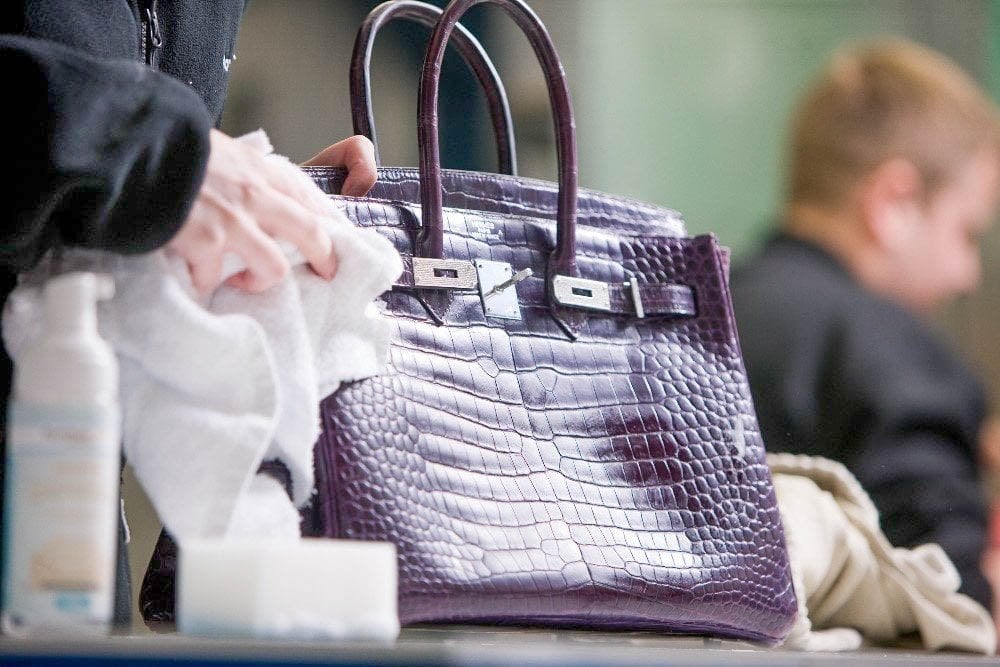 Handbag Cleaning & Stain Removal
We expertly clean all types of handbags, regardless of their brand or value. From leather and suede to delicate and expensive exotic leathers. We can even remove stubborn stains such as dye transfer from clothing, ink stains and even food and drink spills!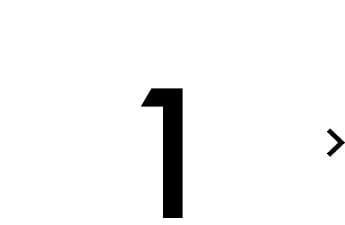 Get a quick quote
Submit our Online Form and get a quick estimate to restore your bag to its former glory.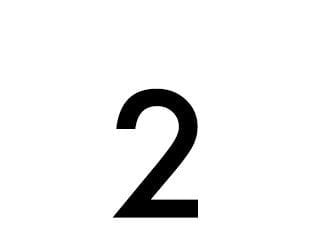 Courier the item to us free of charge
Use our convenient free label or book a collection with our team today.
We do the rest
We'll expertly clean and restore your bag, getting it back to you in no time.
Handbag Cleaning: What we do
Leather
Fabric
Lambskin
Vachetta
Suede
Nubuck
Exotic Leathers
Handbag Cleaning: Our Process
Cleaning a handbag must be done carefully and delicately. There are many different types of leather and ways in which it is dyed or treated.
Our first step is to determine the type of leather and then formulate the best cleaning technique to suit it. We then test this method in an inconspicuous area before carefully cleaning the full bag.
Not forgetting the interior of the bag, which a recent study found contains more bacteria than the average toilet! We will thoroughly clean the interior using anti-bacterial products to make sure your bag is clean and fresh.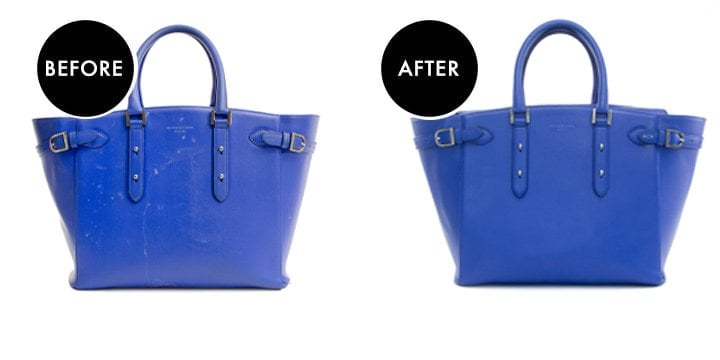 Handbag Cleaning
We have developed our own range of specialist cleaning products that we use to professionally clean all types of handbags. Cleaning a handbag isn't just giving it a good scrub! It's important to identify the material it is made from and then select the most appropriate and safe to use product to clean the bag.
When we clean a bag we deep clean the exterior making sure to clean into all folds and creases.
We clean all types of leather, suede, nubuck, fabric, and canvas.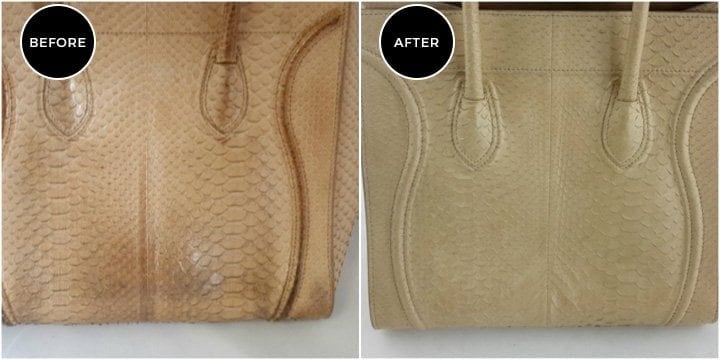 Exotic Leather Cleaning
Exotic leathers are the most precious and delicate leathers a bag is made from. We have a specialist team at our HQ who clean all Exotic Leather Handbags as it is important that such an expensive item is treated by our most skilled and experienced staff.
We work daily on bags made from Crocodile, Ostrich and Snakeskin and have specialist techniques to clean and buff the leather depending on the finishing technique used by the designer.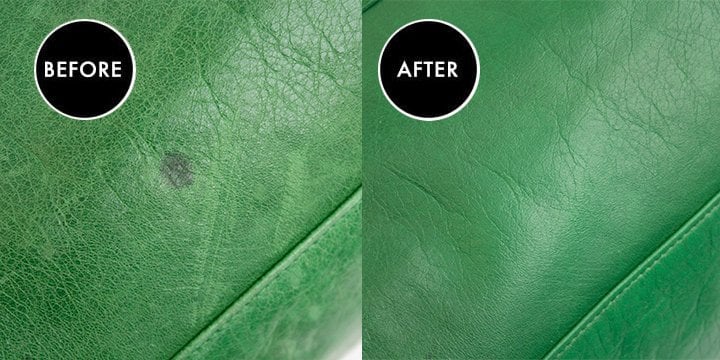 Ink Stain Removal
Unfortunately this does happen! It can either be a pen marking the leather (we once had a customer whose child wrote all over her handbag!) and the more drastic stain is where a fountain pen leaks inside the bag causing a stain to appear on the outside.
Whatever the scenario we have a range of specialist ink removers that we can use to gently remove the stain from your handbag.
We can remove ink stains from all types of leather with 100% success. The results on Suede and Fabric vary.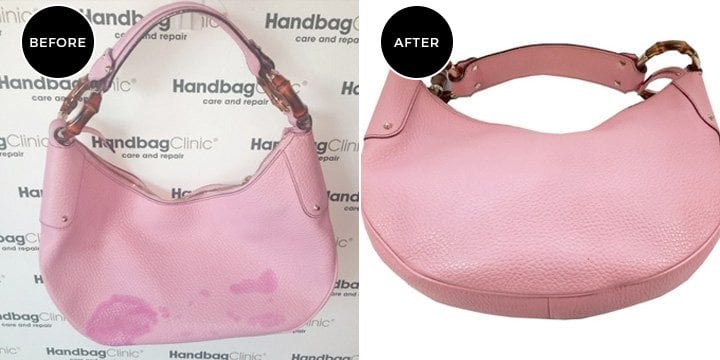 Water Stains
One of the most common types of staining on handbags s caused by water, drinks or other liquids. Leather Handbags can soak these stains up like a sponge leaving a nasty mark!
We have specialist products to help remove the stain and after using them we'll even-out the colour using our restoration techniques.
Once the stain has been removed, we'd then protect the leather to help it repel all liquid staining.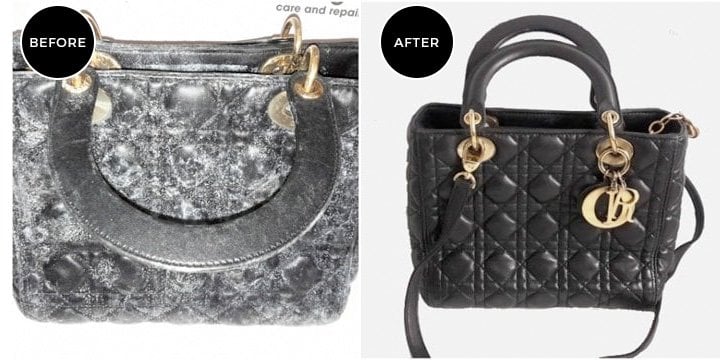 Mould Removal
Some handbags do get mouldy! Generally down to being incorrectly stored, but we have seen instances of mould caused by water leaks and even a bag left out in a field!
We start by thoroughly cleaning the bag to remove all the dirt and excess mould. When the bag looks clean, we then apply a specialist mould treatment that kills the mould spores to prevent them from re-occurring.
We offer this treatment to some major UK retailers whose merchandise sometimes develops mould on transit from Asia into the UK.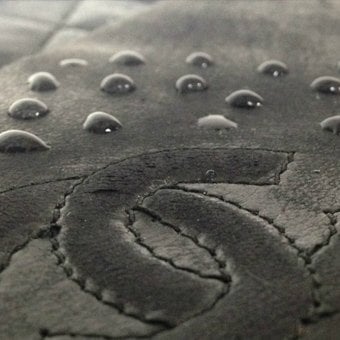 Handbag Protection
From day one you should protect your Handbag. You can do this yourself using one of our Handbag Protectors or, we can apply it professionally for you. Once protected, your bag will repel all liquid and oil based staining, dye transfer for even ink!
Protection also helps to keep the bag cleaner, keeping it better condition for longer.
Why Choose Handbag Clinic To Repair Your Handbag?
We are the longest established and leading handbag repairers in the UK working not only for consumers but for many of the worlds leading department stores and fashion designers;
Convenient and Safe : We off free delivery direct to our Clinic or can collect your bag(s) from you if you would prefer. You can also speak directly with a member of the team in one of our stores. Items sent with our courier are all sent on a recorded next day service and are fully insured.
Stores: Want a more personal service? We have stores in Chelsea, Leeds and Newcastle. Our dedicated team of specialist can take you through your restoration in detail and answer all of our questions in one of our stylish boutiques.
Worldwide Name: We also have stores in Monaco, Qatar and Saudi Arabia.
Trusted by Brands: We are recommended and used by a number of the brands, we have carried out work for Dior, Gucci, Chanel, Aspinal of London, Nancy Gonzalez Asprey, Christies Auction House and many more.
"If your leather goods require a new restoration look, do not look further but contact Handbag Clinic. Professional, honest and they strive to achieve outstanding results." - Concession Manager, Chanel Selfridges
Tried & Tested: Our skilled Artisans repair over 700 handbags every month in our family ran Clinic and and since launching have repaired over £30 million of bags.