Restoring Signs of Wear
Your handbag deserves to always look its best.
From worn corners to split piping, discolouration to sticky handles and scratches to cleaning, your bag can show signs of wear in multiple ways.
You can entrust your leather luxuries to our artisanal team, who will work their magic to restore each item to its former splendour.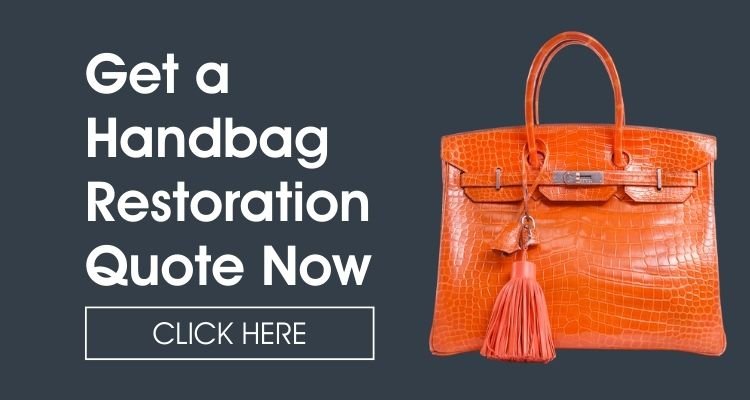 Problems we can solve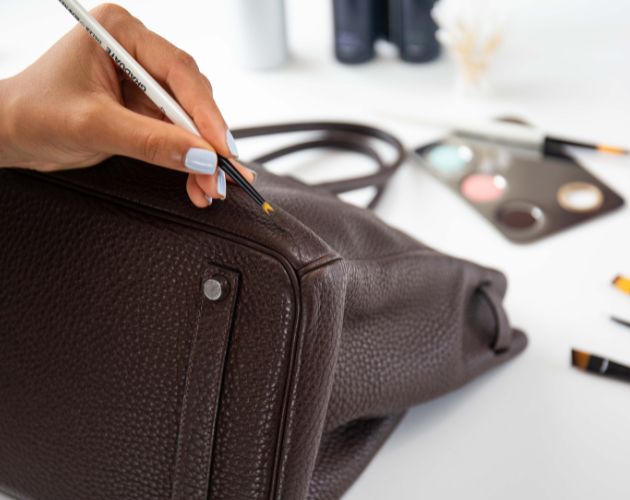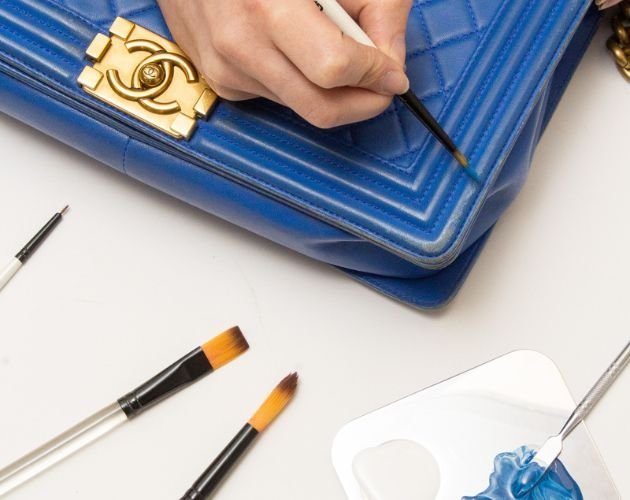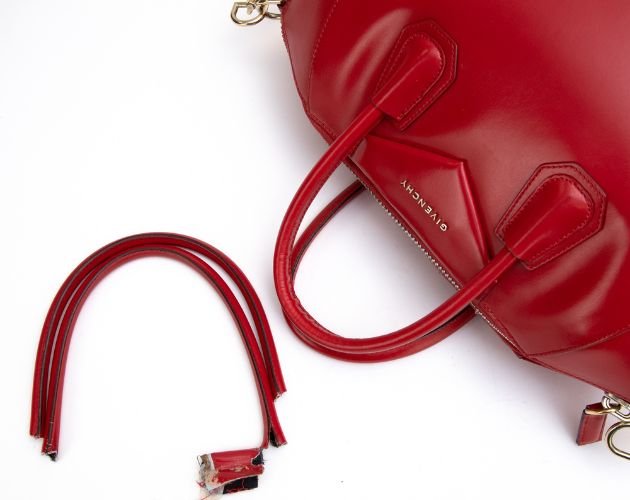 SCUFFED CORNERS
Corners take the brunt of surface impact and often become worn as a result. Whether a slight scuff or something more serious, our Artisanal team are able to restore shape, strength and colour to your item's corners.
Prices Start From £90
DISCOLOURATION
Our artisans are trained to expertly craft the perfect colour match that will elevate your bag back to its former colour and ultimate splendour. Don't hesitate to give your bag the TLC it deserves.
Prices Start From £135
HANDLES
Whether it is general maintenance, extending or shortening straps or hand crafting handles that perfectly match your original after your new puppy got too friendly with your handbag; we have a range of handle treatments for you.
Prices Start From £75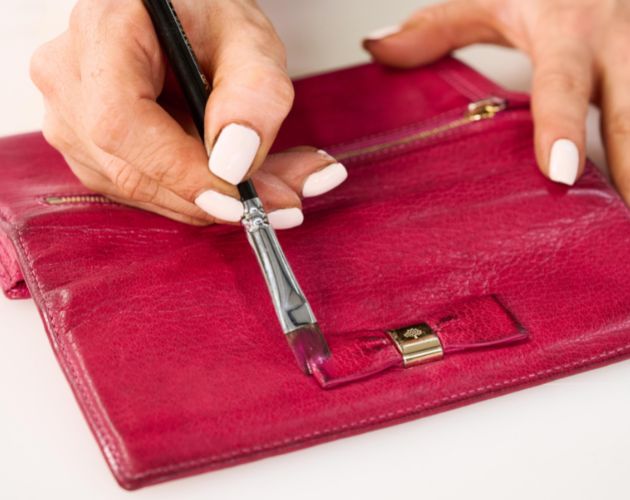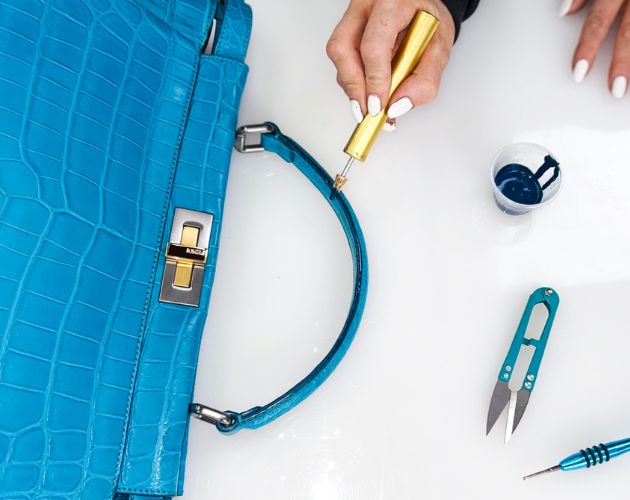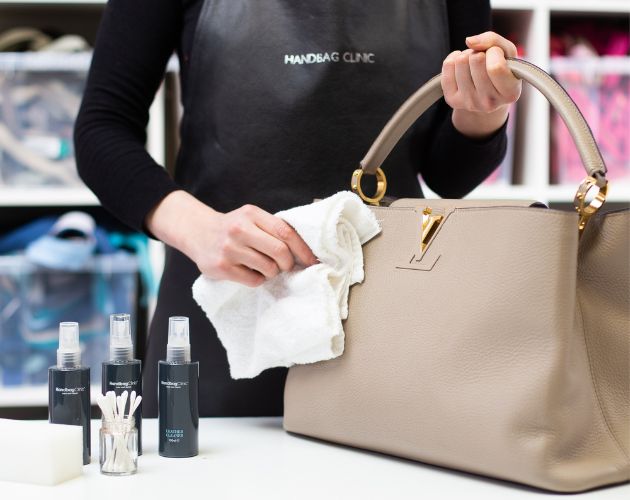 DYE TRANSFER
Dye transfer from your bag rubbing against your favourite jeans can result in your bag looking discoloured. Our experts will craft the perfect colour match to elevate your bag back to its former colour and ultimate splendour.
Prices Start From £190
RE-EDGING
The edging of your bag can become frayed and worn down from everyday use. Our team will remove all signs of the old edging and hand paint our specialist edge coat solution, matching the colour seamlessly to the original.
Prices Start From £75
WATER DAMAGE
When water absorbs into leather, it pushes the positioning of the pigment or dye outwards and this is what causes water marks that won't just wipe away with a cloth. We draw the water out of the leather to then clean.
Prices Start From £190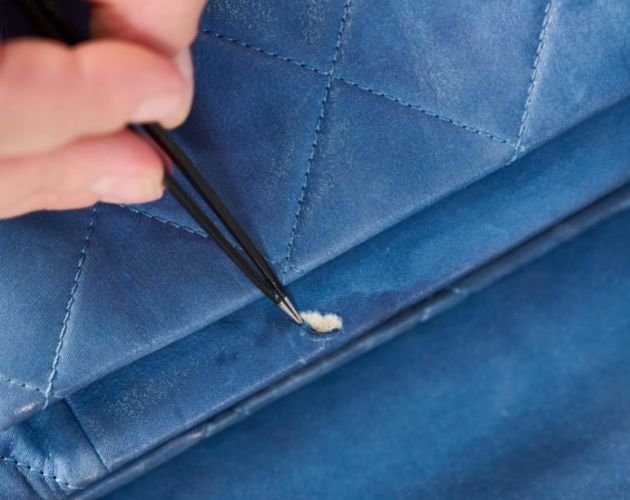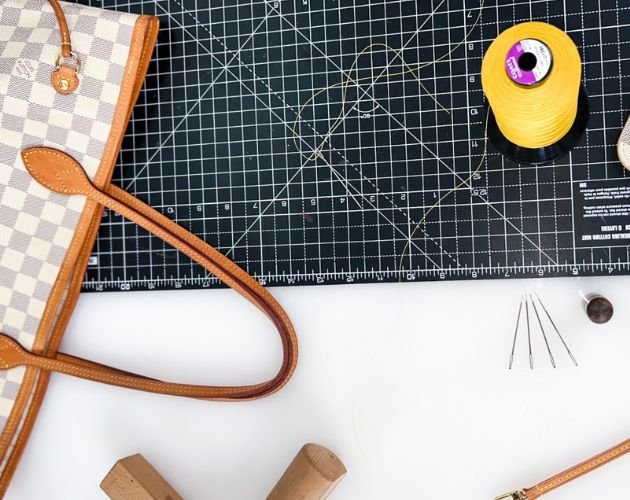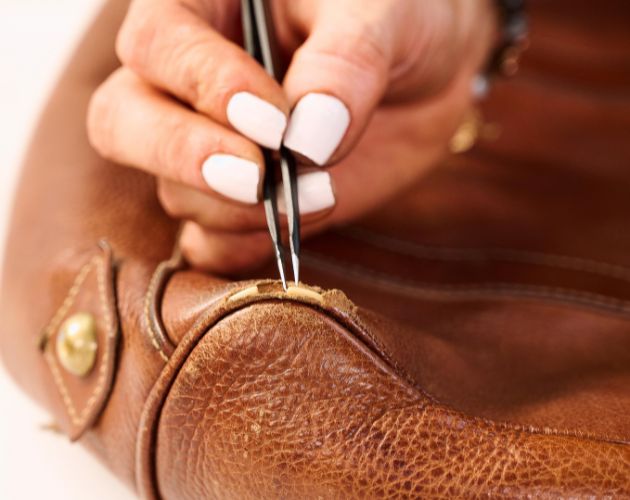 RIPS AND TEARS
Whether it's an overloaded bag or a battle with closing tube doors, there are countless reasons your bag can become ripped or torn. Whether the damage is internal or external, we'll find a solution that improves the damage and makes your bag useable again
Prices Start From £190
BURNS
Placing a handbag on a hot stove or too close to the centre piece during a candlelit meal can seem like a disaster but we will rehydrate the leather and restore where possible, alternatively we can replace the affected panel in order to remove the burn entirely.
Prices Start From £190
EXPOSED PIPING
When corners become worn they often expose the infrastructure of your bags corners and doesn't represent your bag in its truest beauty. Exposed piping is an issue we commonly restore within our Clinic and once fixed, lengthens the lifespan of your bag.
Prices Start From £190