Shoe Restoration Services
Although our roots began in handbags, our leather restoration services extend to shoes and boots as well.
As master artisans and sustainable luxury experts, we can restore your items to their former glory, giving you an extra spring in your step for years to come.
And by choosing The Handbag Clinic, you won't just look great, you can feel great, knowing you are doing your part for the planet.

Services we can offer: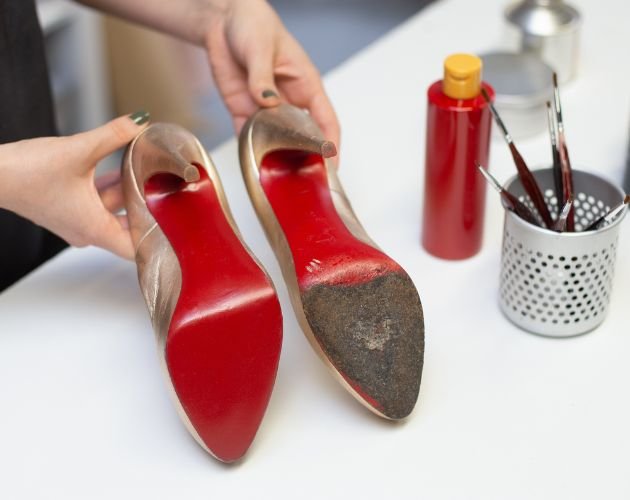 RED SOLE RESTORATIONS

Our industry leading techniques allow us to often retain the original Louboutin Red Sole, otherwise we will perfectly replace the sole to provide a seamless iconic high shine finish.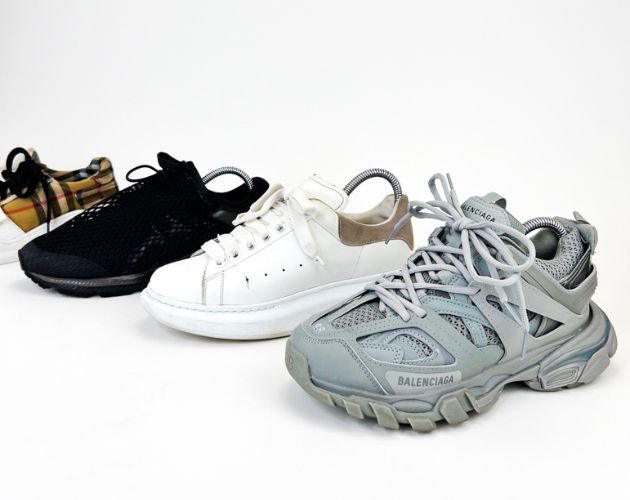 LUXURY TRAINER CLEANING

Trainers are the unsung heroes of your everyday wardrobe. Treat them sooner, rather than later to the TLC they deserve to keep them always looking their best.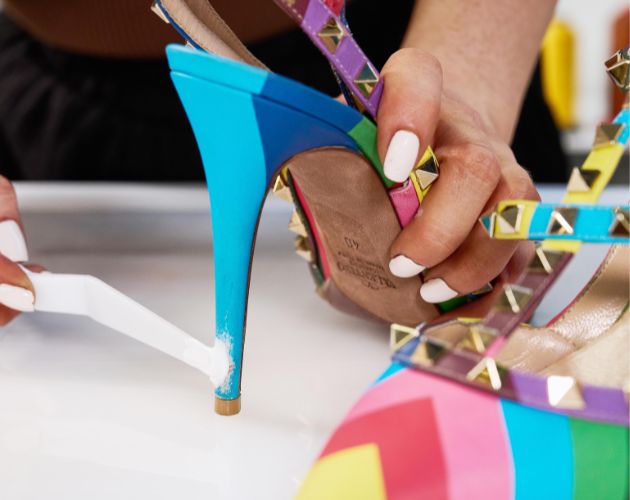 HEEL AND SOLE REPAIR
Don't hang up your dancing shoes just yet! Our artisans can undertake sole and heel shank replacements to ensure your shoes are looking their best for every occasion.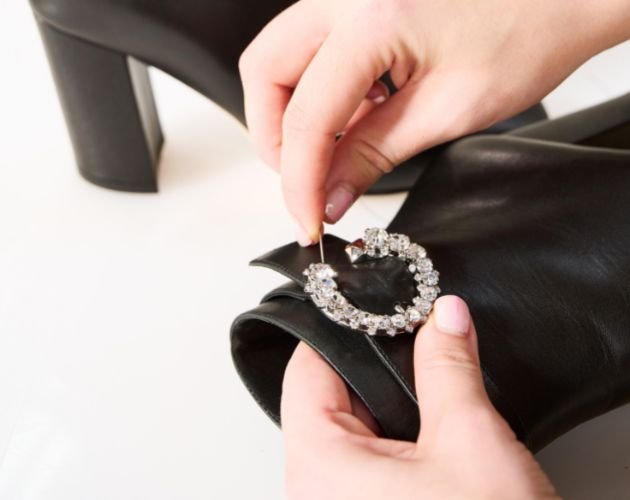 HARDWARE REPAIRS
Stocking more than a 1000 pieces, we can replace all pieces of hardware for your shoes. Furthermore, we can source unique hardware for your shoes to enhance the aesthetic of your footwear and give you a truly unique design.



Why Choose The Handbag Clinic for your Shoe Restoration
Searching "Restore my shoes"? Then, The Handbag Clinic is where you want to be.
We know it can be difficult trying to find a trustworthy artisan to restore for the right price – especially with something so precious as your dancing shoes. But, at The Handbag Clinic, you and your shoes are in safe hands.
As the leading authority on leather luxuries, we will offer you a competitive price for your service of choice to ensure that the lifespan of your shoes is prolonged and you can continue to interchange it with your closet essentials.
How It Works

Watch Our Master Artisans At Work