Expert tips to maintain the
condition and value of your handbag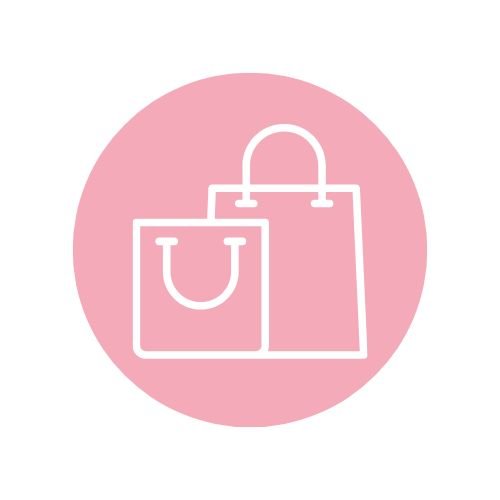 Protect your handbag from day one
Investing in a luxury handbag is a promise of longevity, so protecting it from day one is essential if you want to keep that promise. The Handbag Clinic recommends protecting your bag from day one. You will then need to keep on top of it, which requires regular maintenance rather than a quick fix. If you use your bag every day you should get a top up protective treatment every 2-3 of months. If it's more of a weekend bag or for special occasions, every 6 – 9 months will be enough to keep your item protected. In between professional treatments, you can treat the areas most prone to wear at home by using a specialist care kit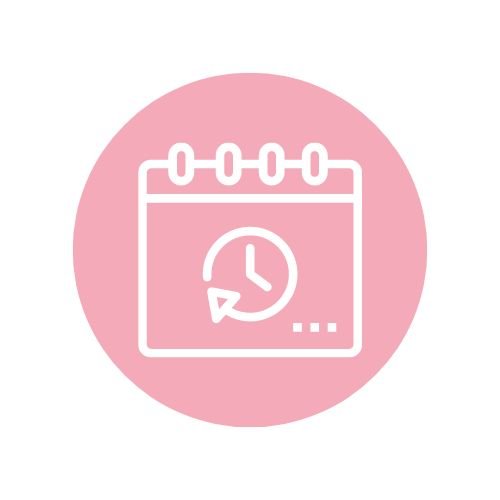 Regular cleaning is essential for optimum maintenance
The golden rule for maintaining the condition and value of your bag is simply by looking after it. Leather is a skin and will absorb bacteria, oils and dirt so ensuring this doesn't build up to the point that restorative work needs to be done is also key. Be sure to get regular cleaning treatments and have the right products at home to continually care for your items. This prevents wear and keeps the condition of the leather beautifully. Handles see the most visible signs of wear so keep on top of this by giving them a regular wipe down – which is also essential for handbag hygiene.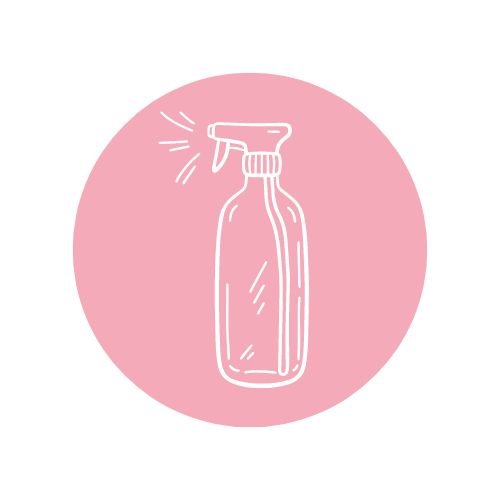 Invest in the best products for handbag care at home
Having the right cleaning and protective products on hand is vital. The Handbag Clinic has its own range of patented Care Kits designed to create a professional finish for a choice of leather, suede or fabric items. These are specially designed to combat harmful elements that cause problems for handbags such as sun damage, spillages/liquid, general wear and tear and ink. The Care Kits come with everything you need including sponges, cloths and a brush in the suede kit so you have all the tools required to keep your bags looking as good as new.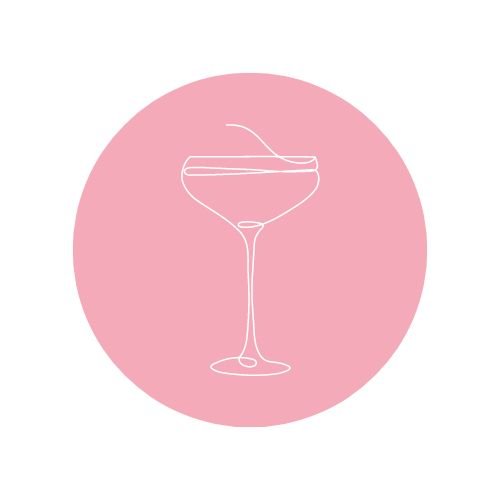 Prevent and minimise damage from liquid stains
One of the most common issues requiring restorative treatment is a liquid stain on a bag. Most items in luxury fashion are made from lightly treated leathers for their luxurious butter soft feel, however this means they are very absorbent. Because handbags are used outside and inside, they come into contact with liquids such as rainwater, beverages, perfume leaks and even hair dyes. As always, prevention is better than a cure and upfront protection is the best way to avoid a spillage/accidental marking becoming an actual stain. As well as protection treatments, investing in a handbag hook will allow you to avoid placing your bag on floors, the hook folds out to fit on most tables and bar areas – or in the hair salon.
Accidents do happen so if you stain your bag there are some steps you can follow to reduce the staining and ensure this causes as little damage as possible before handing it over to the experts. Do not apply water or any cleaning products you may have to hand - you will at this point only make the staining worse. Instead, start by blotting the stained area as soon as possible with a clean, dry cloth or tissue - you want to absorb as much of the liquid as possible. Once you have removed the excess liquid, you should then blot the stained area with a damp cloth or tissue using warm water only. Start at the outside of the stain and work inwards; this will stop the stain from spreading outwards
If you have one of our Handbag Care Kits, you should clean the stained area with the cleaner in the kit. As before, you should then proceed to dab the stained area with a dry cloth or tissue to absorb any left-over water or cleaner. Never rub the stained area as this can cause the stain to spread. Do not apply heat directly to the stained area as this can set the stain. Your bag is best left to dry in a warm room. If any staining remains once dried, contact The Handbag Clinic for a quote, stain removal starts at just £50.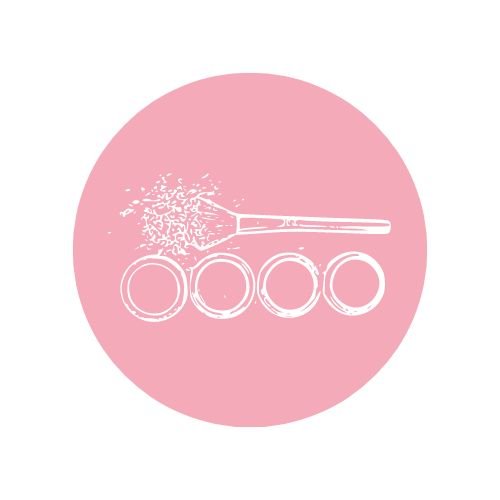 Always use a makeup bag and beware lidless pens
At its most basic level, the must-have for every handbag is a make-up bag and a pen lid. Throwing make up brushes, a smashed powder, lipstick that loses its lid or an open pen into your bag causes the bag to become heavily stained on the interior. Make up and ink are some of the hardest stains to remove from fabric with the high oil content and the interior of your bag needs protecting just as much as the outside.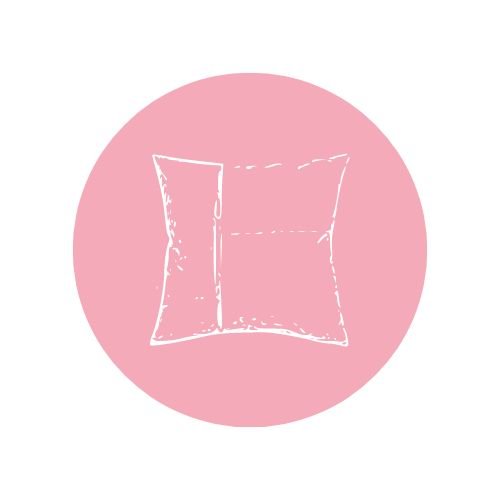 Store your bags correctly to avoid misshaping and structure loss
Storing your handbag correctly is vital for optimum longevity. The Handbag Clinic recommends using a bag pillow to stuff your handbag and maintain the shape and structure when it's not in use. If you use tissue, ensure it's acid-free. It's also vital to ensure you use a high-quality dust bag to avoid dye transfer stains. Heat and moisture can really affect leather so storing your bag in a cool, dry location is also key.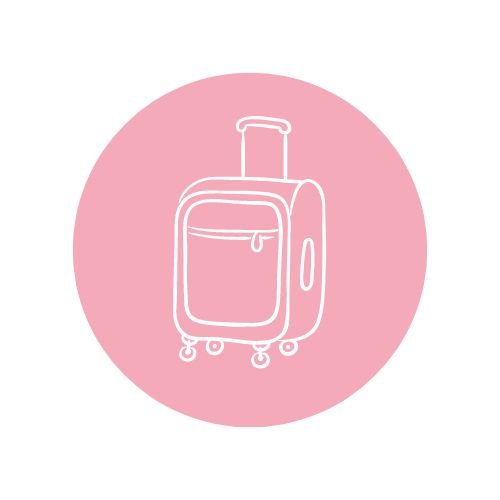 Don't be tempted to overfill your handbag
Whilst we all feel we need to carry our lives in our handbags, we must remember that they are a fashion accessory and not designed to carry a huge load. If you have a turn lock or any closure that requires some form of press or turning action and you struggle to close the item because you have too much in your handbag - then it is likely that you will be putting too much pressure on this causing friction, scratching and potentially risking the metal work breaking. The same applies if you overload a bag with a chain handle or strap. The more pressure on the chain, the quicker it will become worn or broken. You can keep metal work looking fresh with a simple metal polish but you need to avoid this coming into contact with the rest of the bag. If the worst should happen and the hardware breaks, The Handbag Clinic restores both broken and scuffed this – prices start from £90.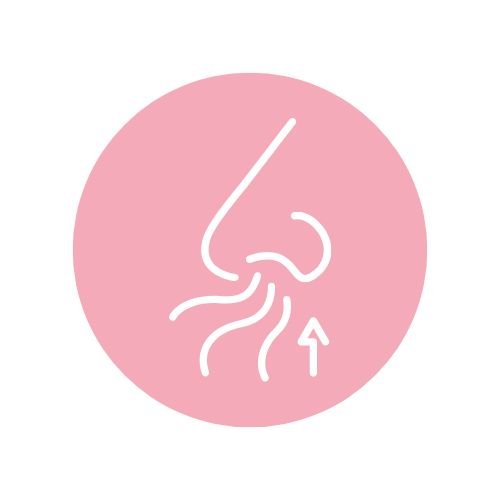 The best way to remove odours from your bag
Removing bacteria is the first step to removing stubborn odours, so the bag needs to be cleaned inside and outside. Many people think that they only need to look at the inside of their bag but both need to be thoroughly cleaned to remove odour. Check the materials used on your lining and exterior and ensure you have the right products for all materials. If you have a lining that easily pulls out of the bag, pull this out and give it a really thorough clean - get into all pockets to clear out that bacteria that will be causing the smell. Focus on the handles and anywhere oils may have been absorbed as these can be a cause of odours. Once cleaned, use a protection cream on any leather on the bag - the cream is often scented with that rich leather smell so it will help to reduce any unwanted odours. On fabrics, a fabric freshening spray will help but do not saturate the fabric or you may risk warping the bag or damaging any leather or metalwork.