Dior Gallery
Lady Dior and Dior Sandel Restoration
After a busy summer of plans, our client needed her favourite matching Dior accessories restoring back to white and now they look as good as new again.

Dior Saddle Colour Change
Want a totally new colour? At the request of Fashion & Sustainability Advocate: Ruby Holley, we changed the colour of the leather from tan to black...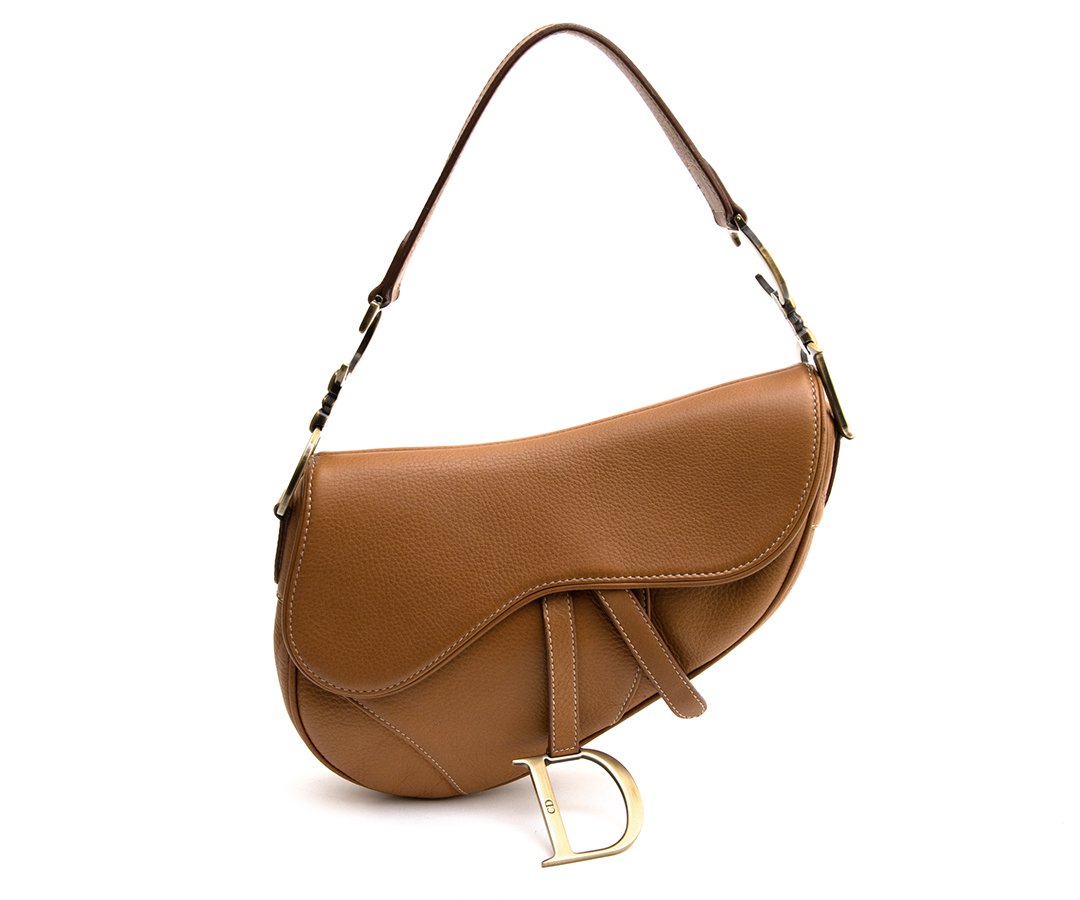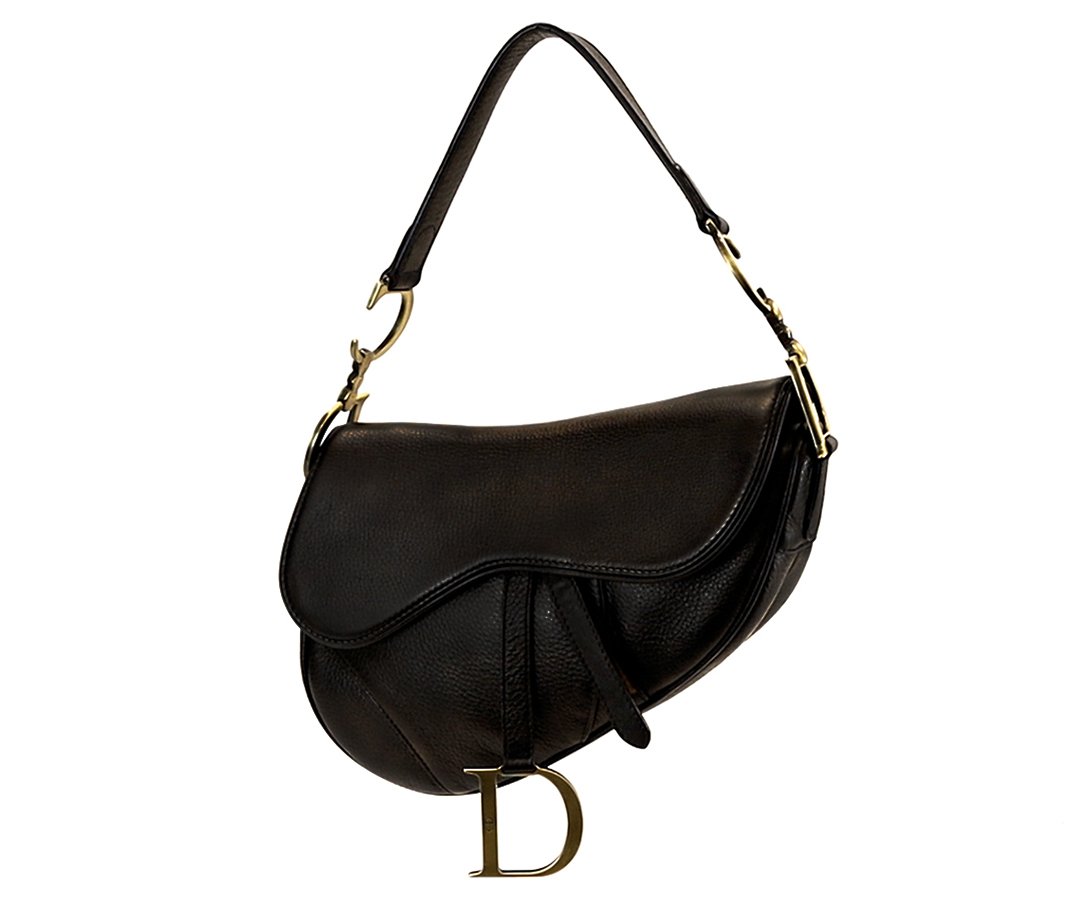 Lady Dior Bespoke Colour Change
The owner of this iconic Dior wanted to breathe new life into her bag. We created a bespoke colour match to a given sample, and turned this bag into a real statement piece. You can read our blog here for more information on our processes.

Dior Restoration
This Dior came to us looking worn out. Our technicians performed a full restoration to give the bag a new lease of life!

Dior Book Tote Clean
Stains are common on handbags, but if you act quick they can be removed. Our skilled artisans use our specially crafted products to tease the stain out, without compromising the quality of the material.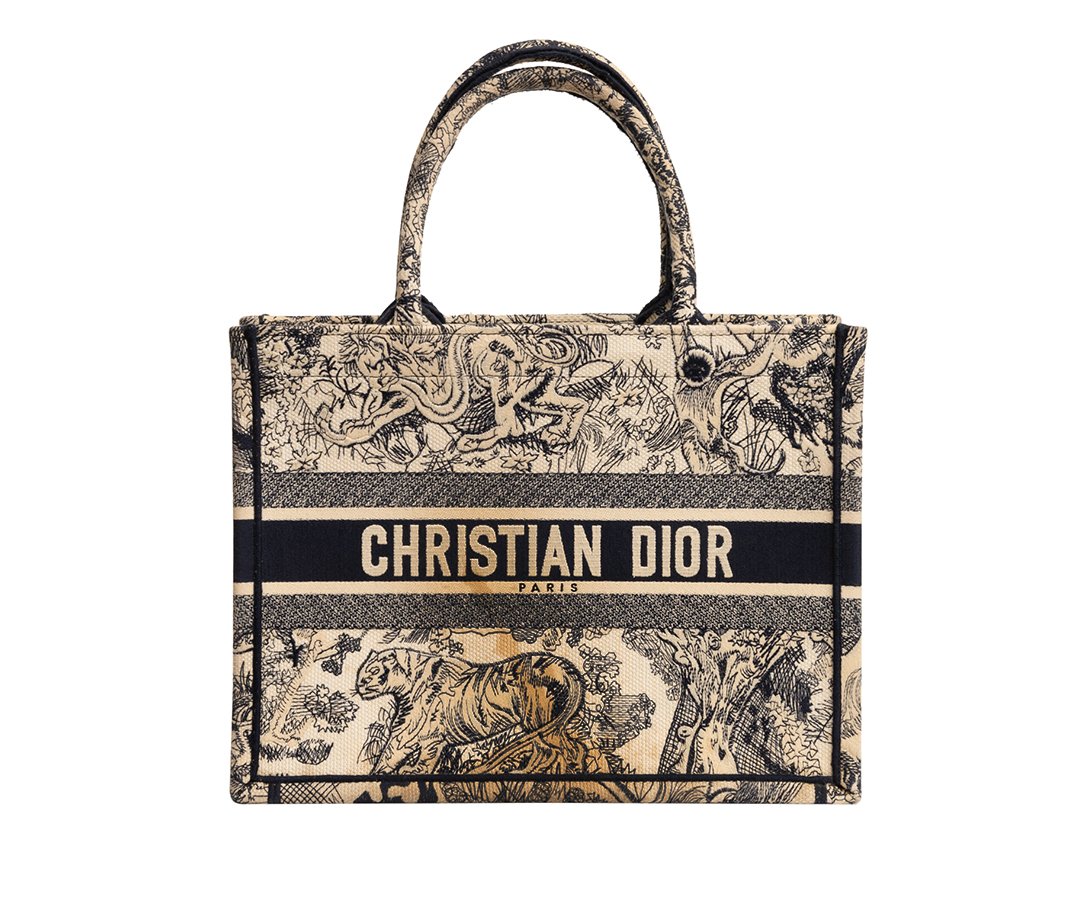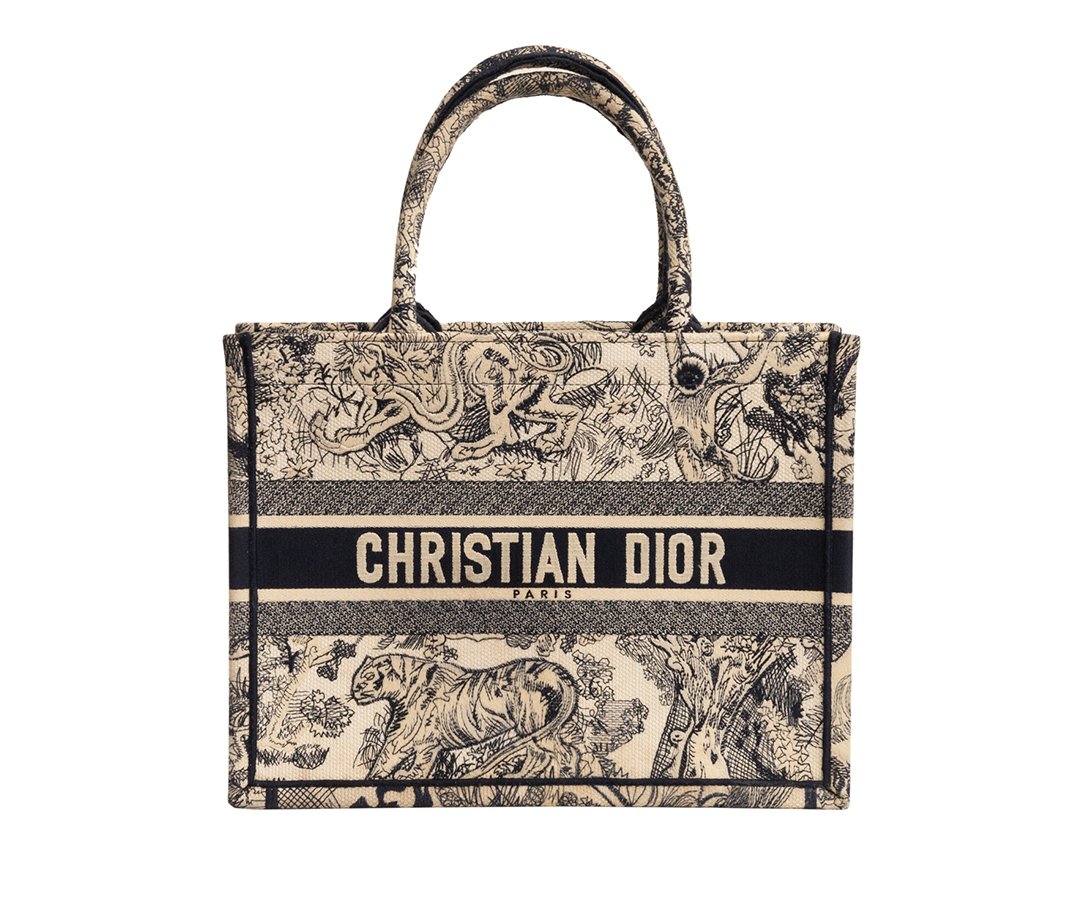 Dior Dye Transfer Restoration
Our Client wore her pink Dior Lady bag with her blue jeans often and her Dior bag fell victim to dye transfer. Our artisans were able to expertly colour match and restore her leather Dior Lady bag to its former splendour.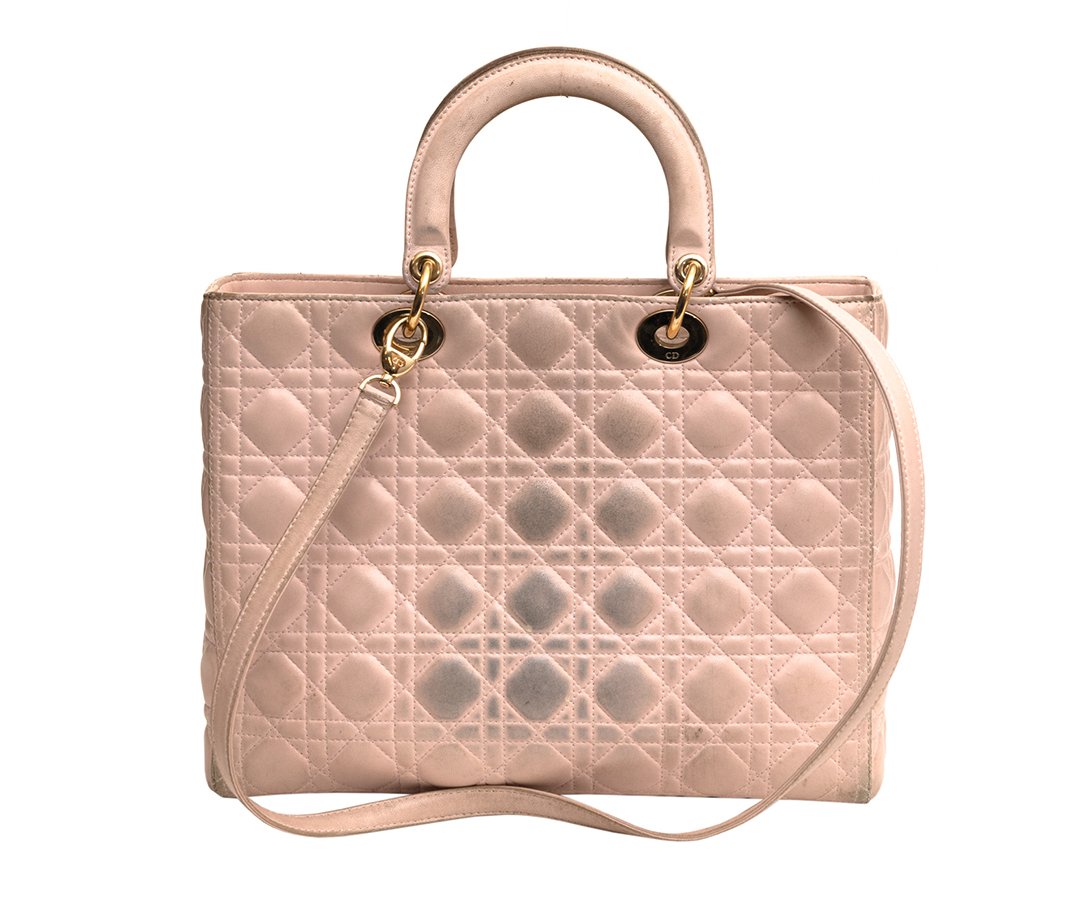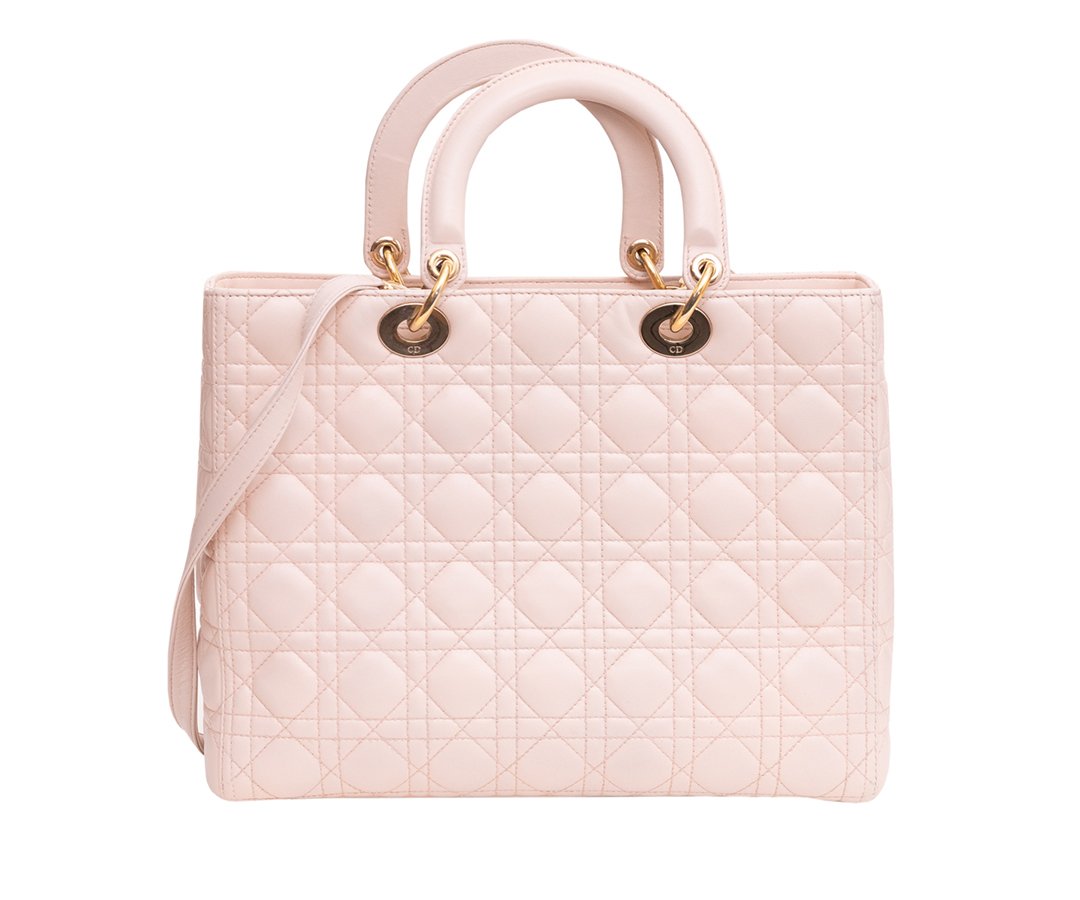 Dior Handle Replacement & Edging
This vintage Dior arrived in our clinic looking worse for wear. The handle was falling apart and a new one needed to be crafted & edged.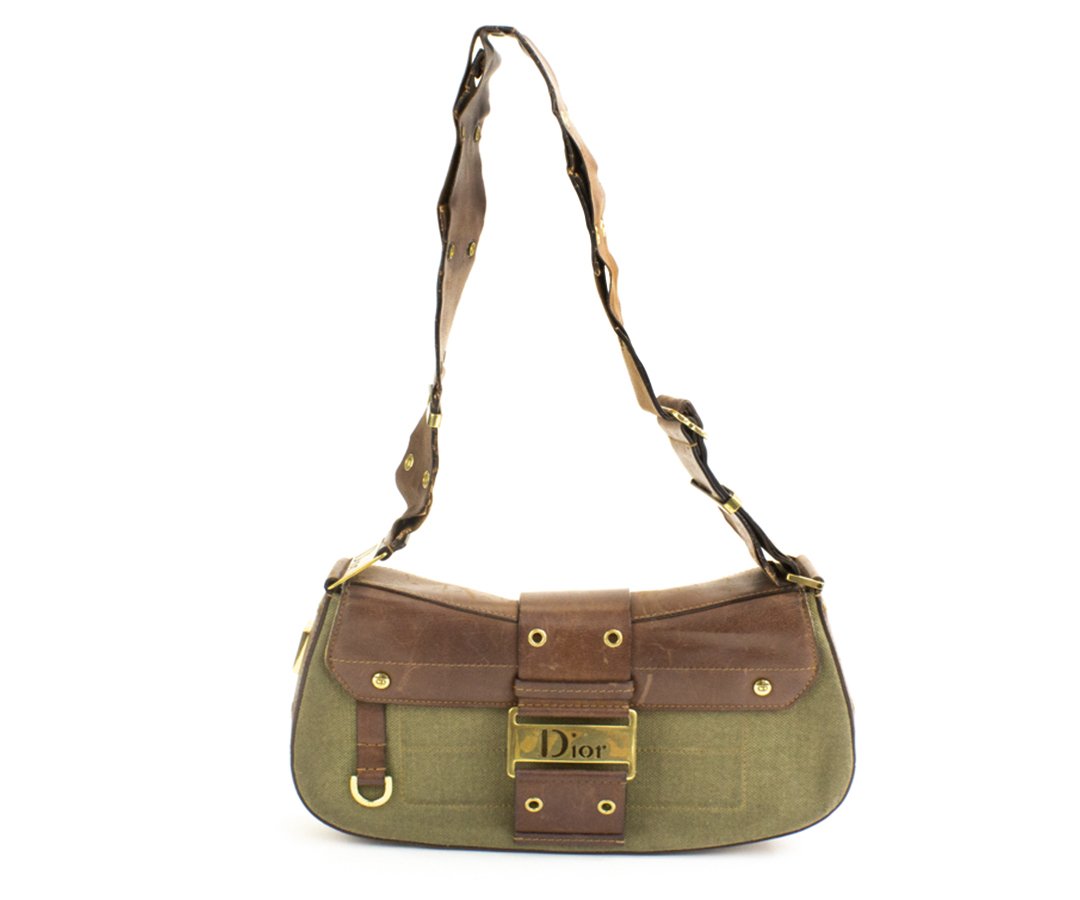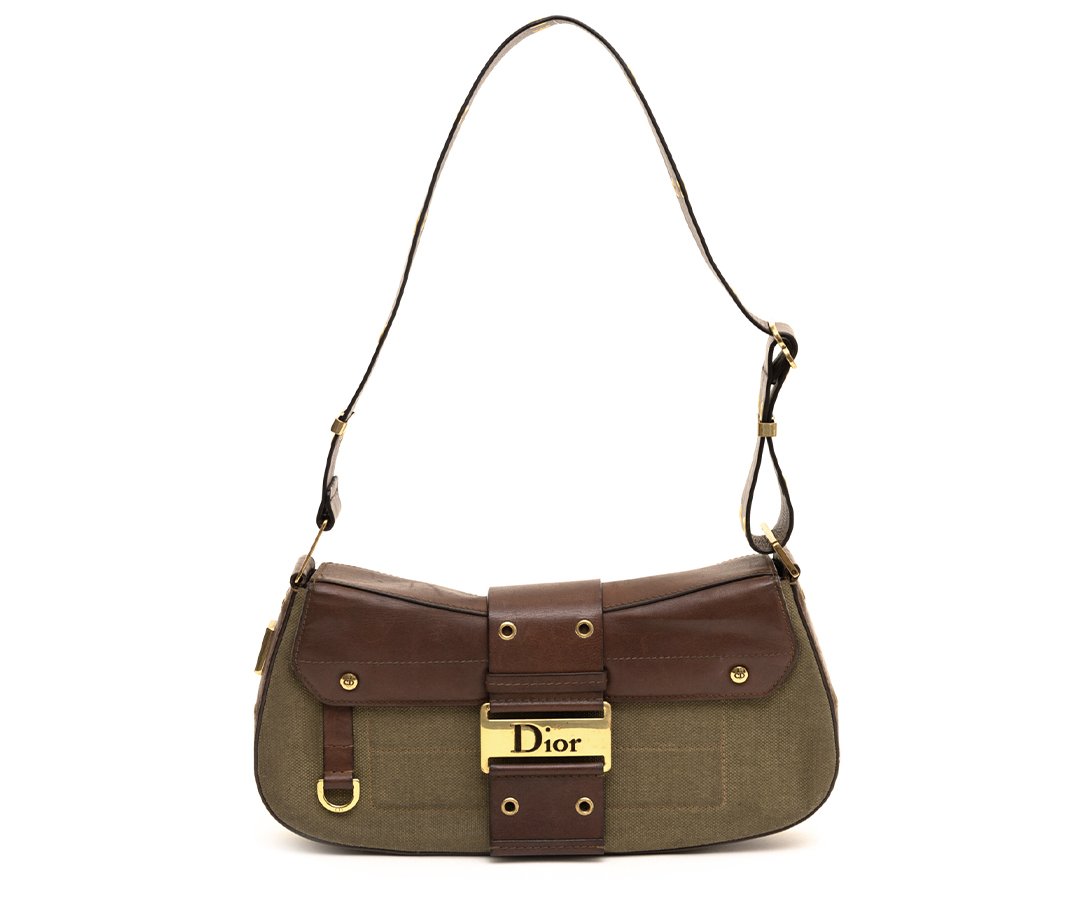 Dior Saddle Bag Leather Replacement
This Vintage Dior Saddle arrived in need of a new leather handle and new leather straps on the front. Wear and tear is common on vintage items but our artisans were able to restore this Dior Saddle to its former splendour.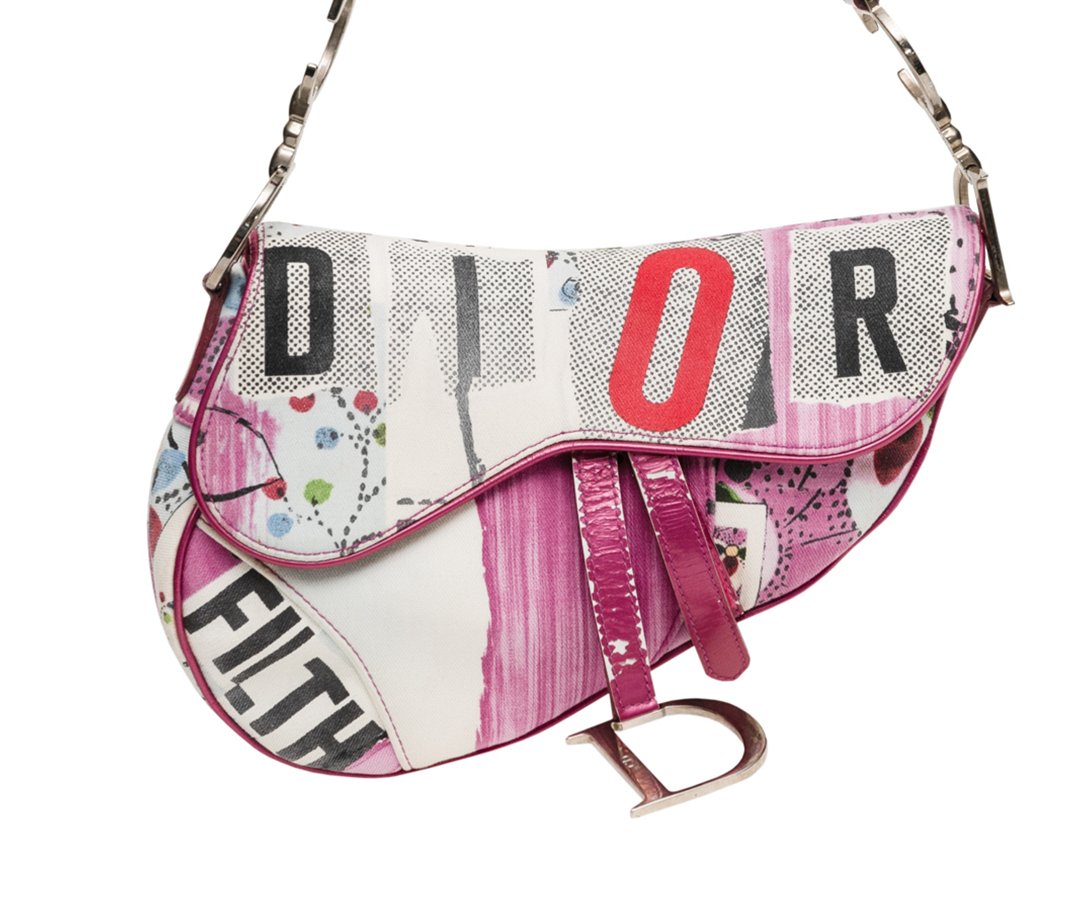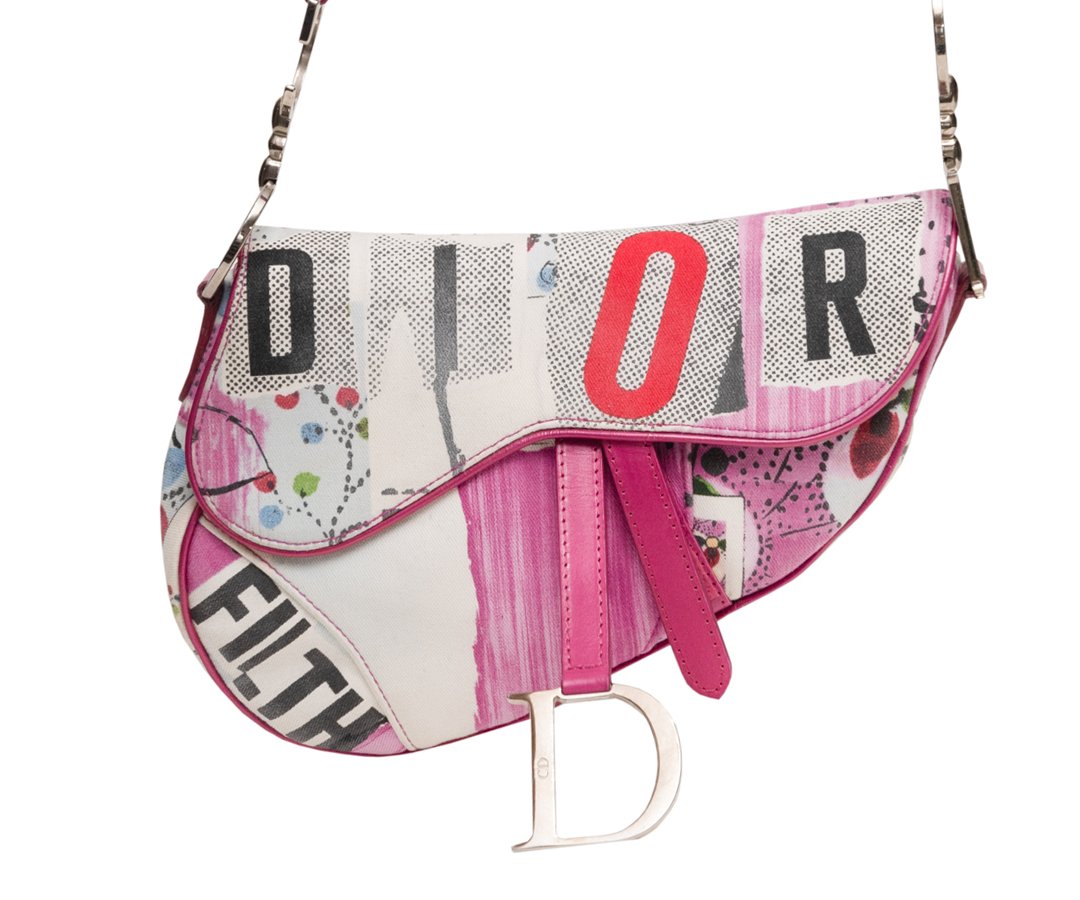 Black Leather Restoration
This Lady Dior came into us in a bad state. It was scuffed and had a bad white stain all over.
We fully restored the leather using our specialist lambskin finishes to give the bag a soft silky feel.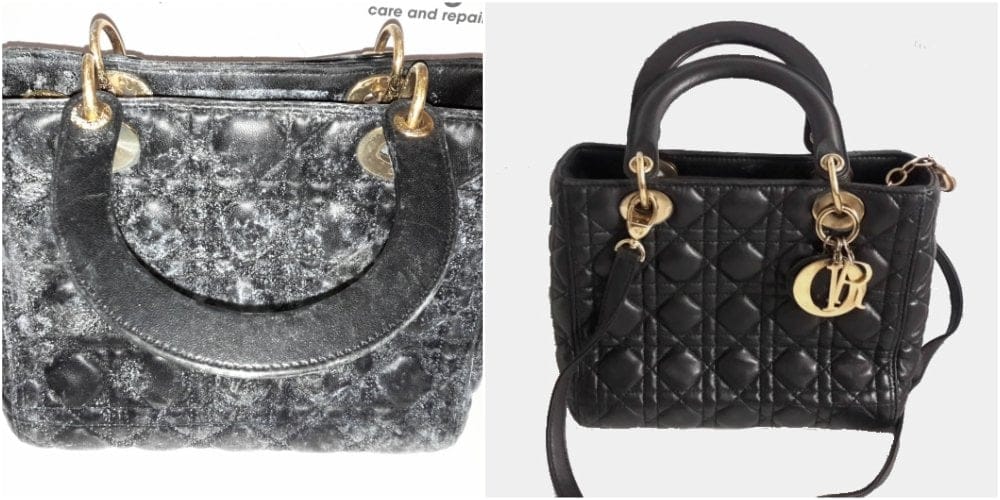 White Crocodile Restoration
This croc leather bag was fully restored by our in-house exotic leather expert.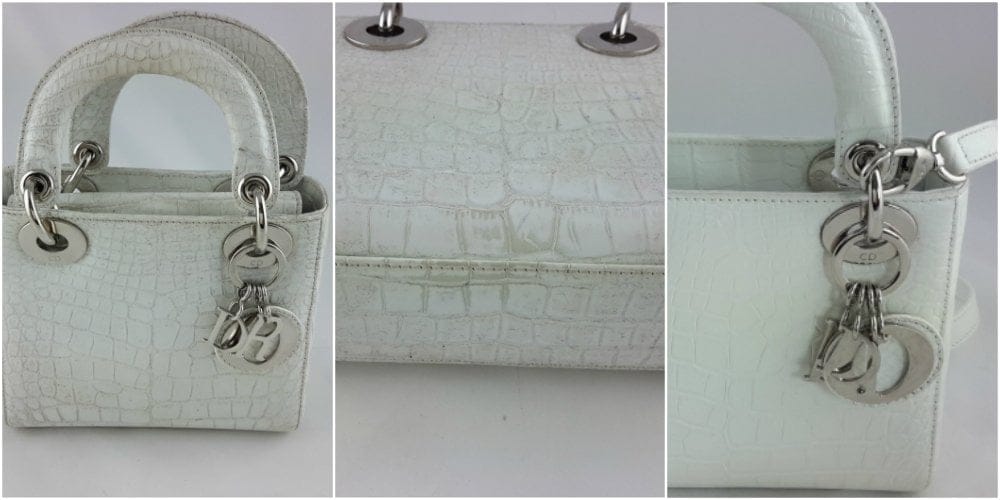 Handle Restoration
With use, handles can become dark and dull. Before we restore the colour we degrease the leather to make sure all contaminants such as skin oil and moisturiser has been removed.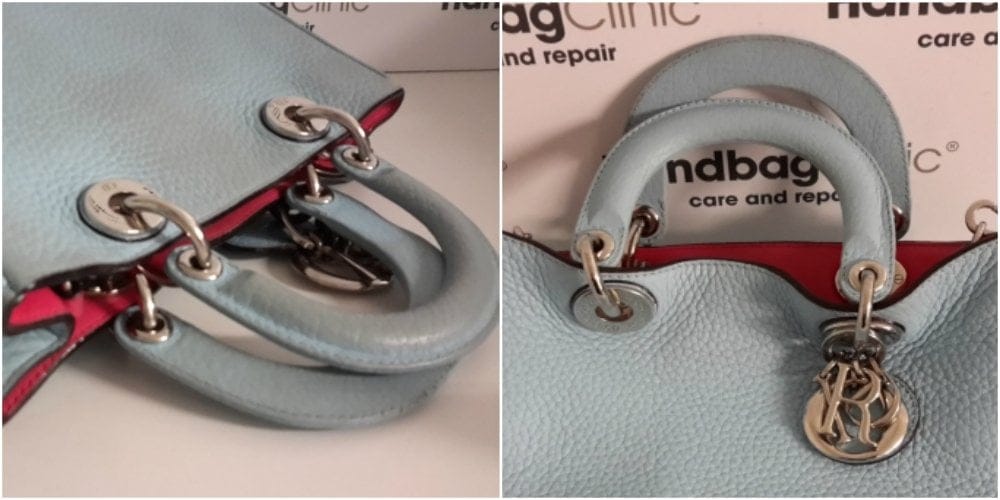 Scuffed Corners
Before restoring the colour to the damaged area we repair the scuffing and then make an exact colour match to the leather.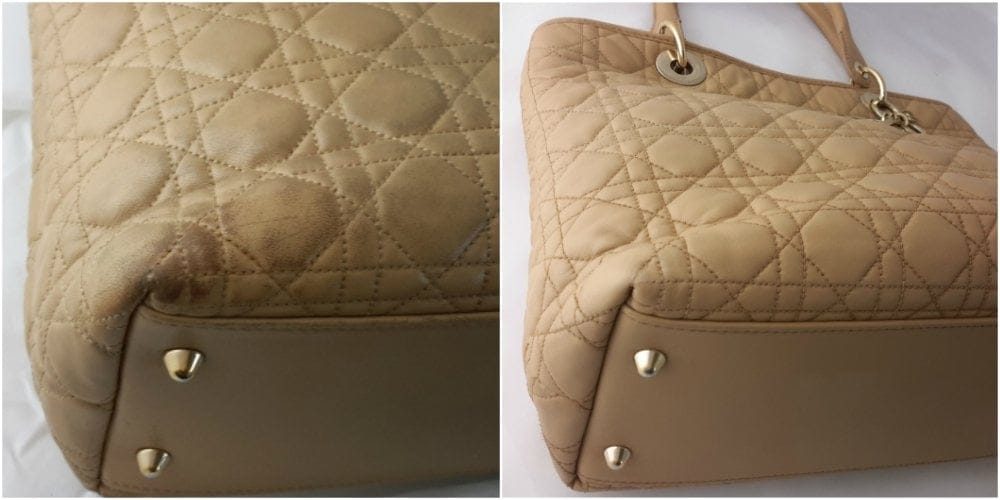 Complete Colour Restoration
This black leather Lady Dior had become faded and stained. We thoroughly cleaned the leather and restored the colour throughout.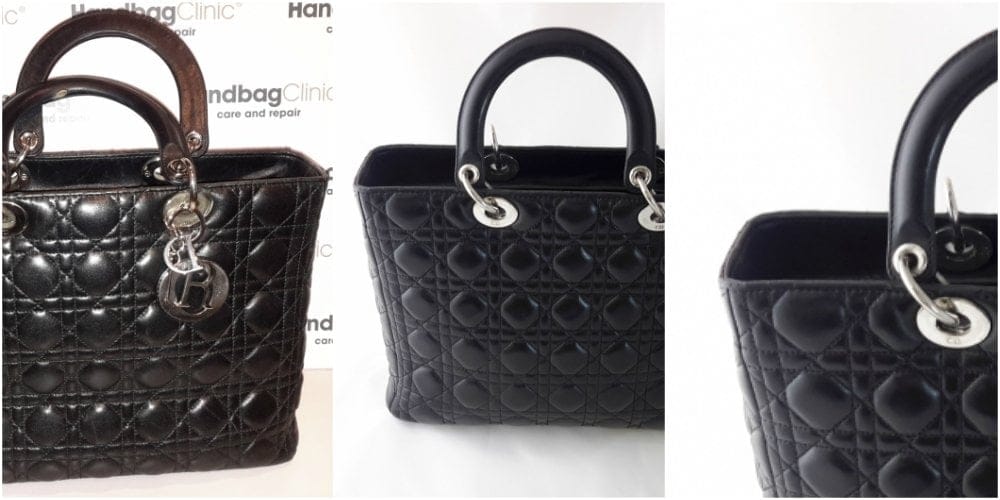 Split Piping
The piping on the corner of this bag has worn thin exposing the plastic piping behind.
We are able to re-attach the piping and then repaired the damaged leather.