Antique and Vintage Gallery
Vintage Sentimental Suitcase Restoration
Our Artisans fully restored the interior and exterior of this vintage case, that survived the Second World War. Undertaking a conservative approach they were able to restore it to its former splendour.

Vintage Suitcase Restoration
Our technicians fully restored the interior and exterior of this vintage case and replaced the lining to match its original colour.

Vintage Hermes Corner Restoration
This vintage Hermes had seen years of use and was in need of renewal. Our specialist artisans restored the bag in order to extend the longevity of this stunning Hermes.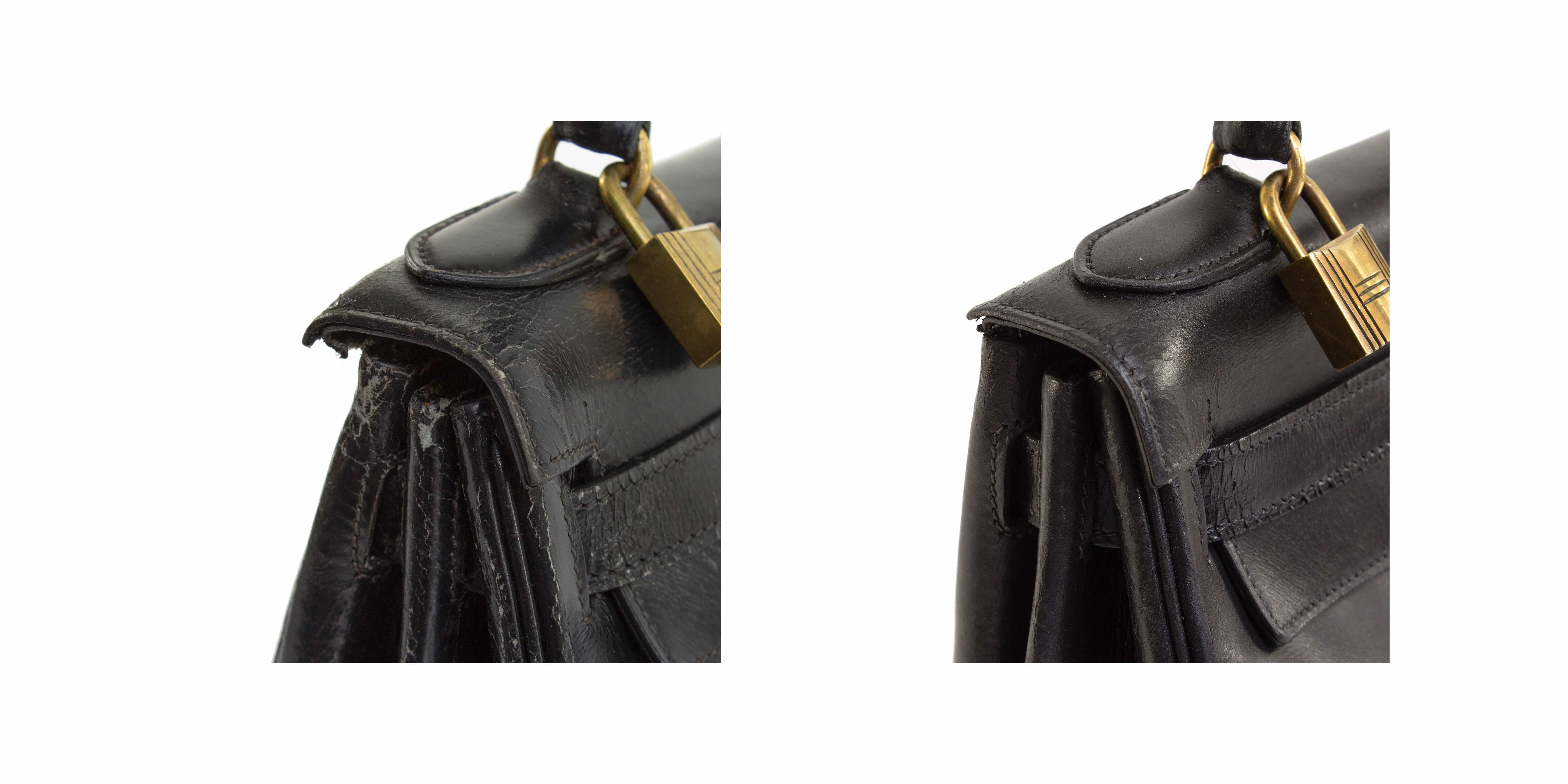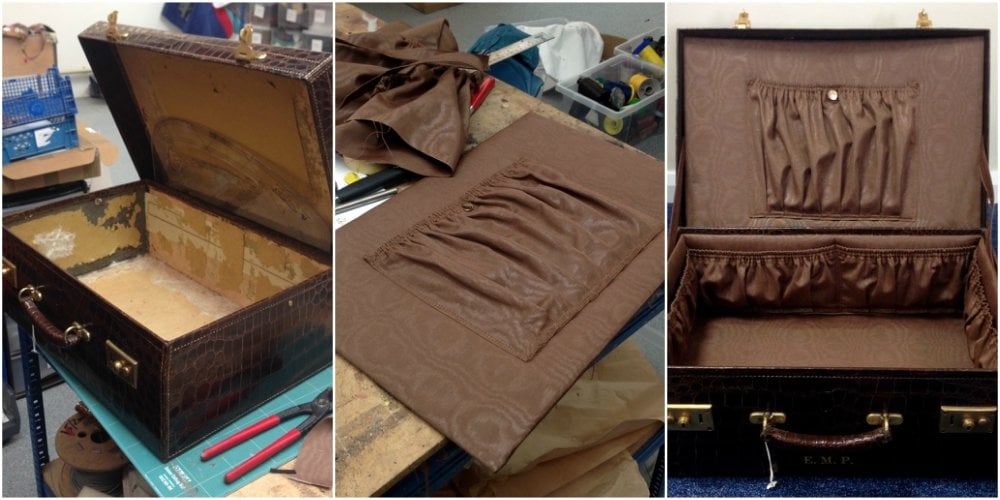 New Lining for an Antique Trunk
The old cloth lining in this wonderful Crocodile Leather Trunk had ripped and torn. We sourced a material to match the original and then created a lining to match.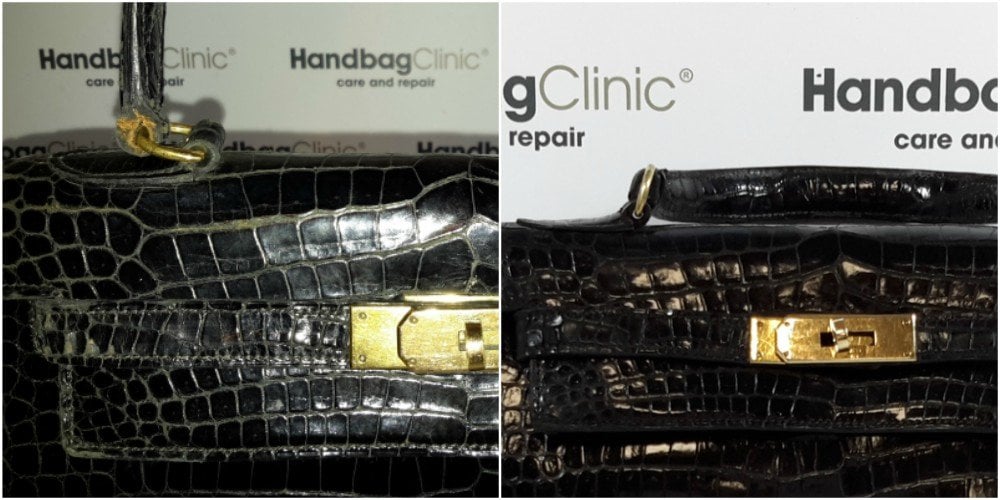 Vintage Croc Hermes Kelly
The crocodile leather on this vintage bag had started to crack and fade. We carefully repaired and strengthened the leather to make it last longer and then restored the colour in the damaged areas to blend it in with the rest of the bag.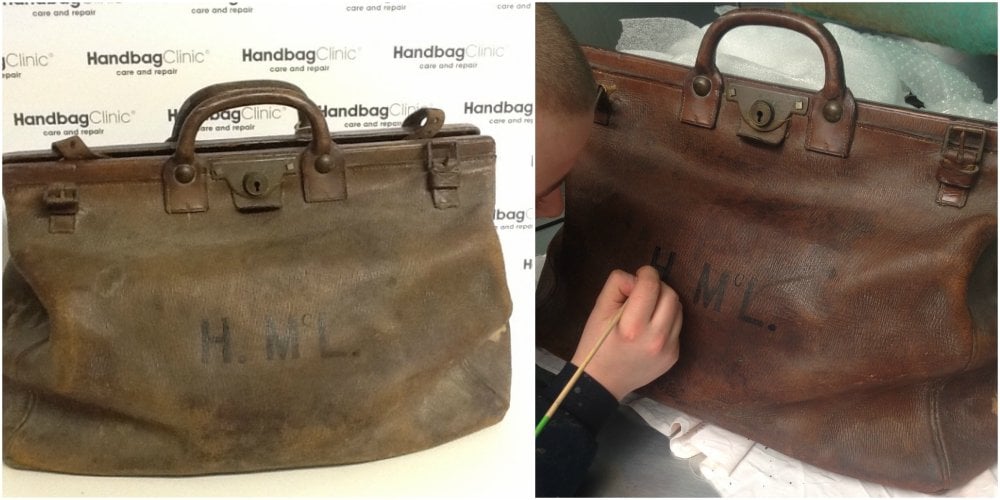 Faded Gladstone
Here we have carefully restored the faded leather throughout this bag whilst retaining the leathers patina. The last step was to go over the initials, which had also faded over the years.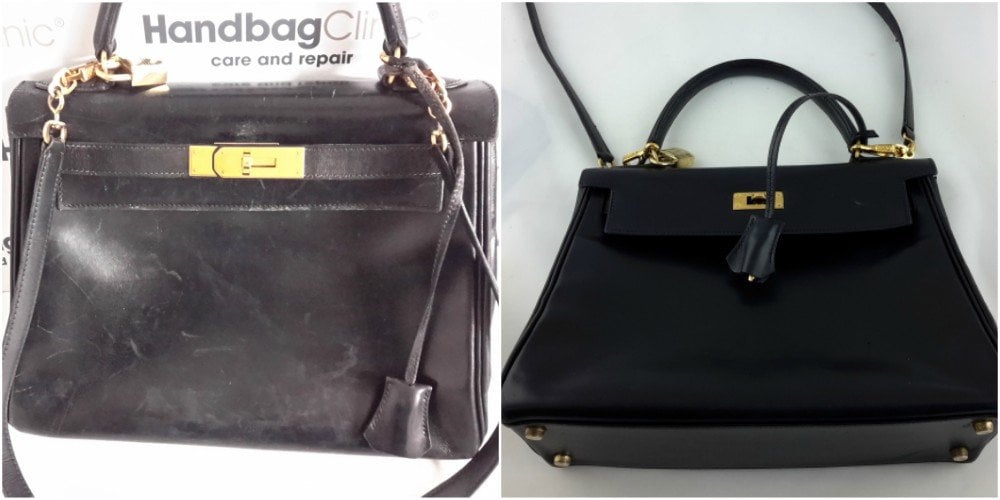 Black Hermes Kelly Restored
We have fully restored this vintage Hermes Kelly removing all scuffing and scratches.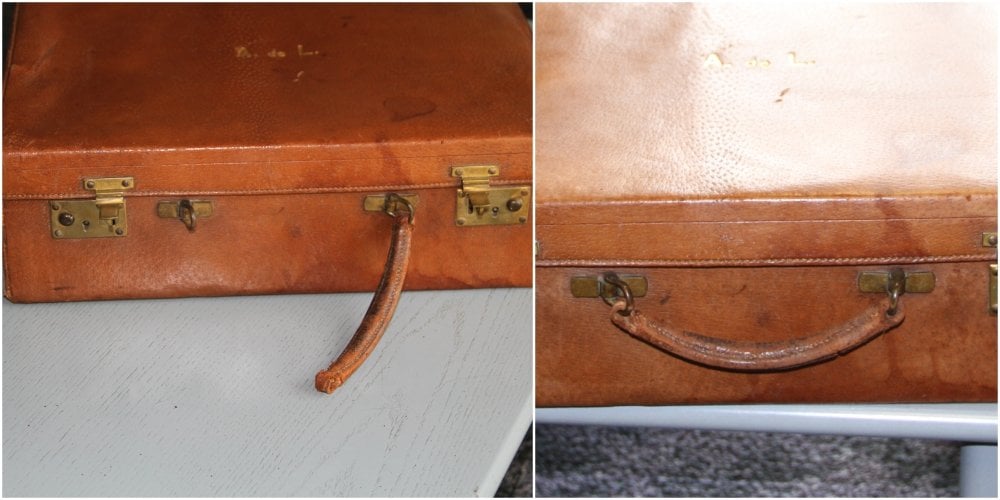 New Handle on Trunk
The handle on this old trunk had snapped from years of use, We were able to strengthen and repair the handle and re-attach it to the bag.