Prada Gallery
Prada Galleria Colour Change
Our client wanted to revive her existing Prada and asked us to colour change it to a vibrant raspberry tone.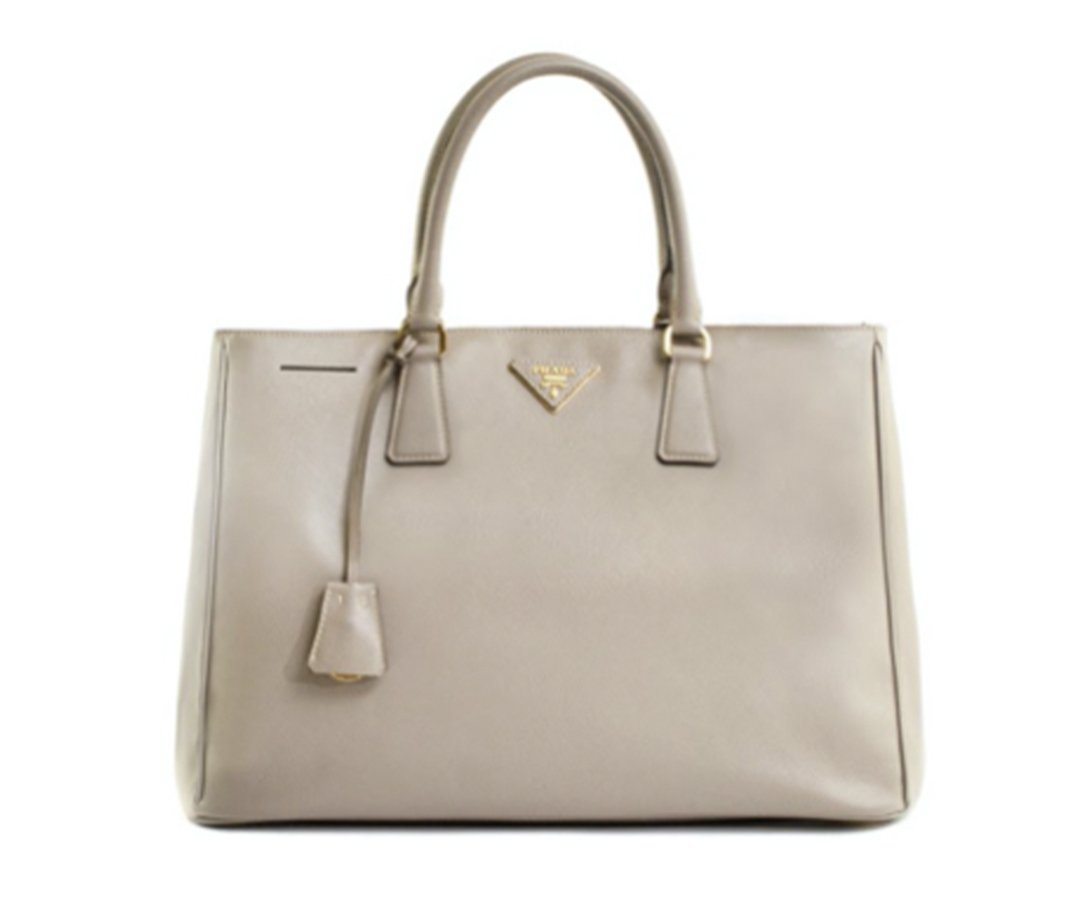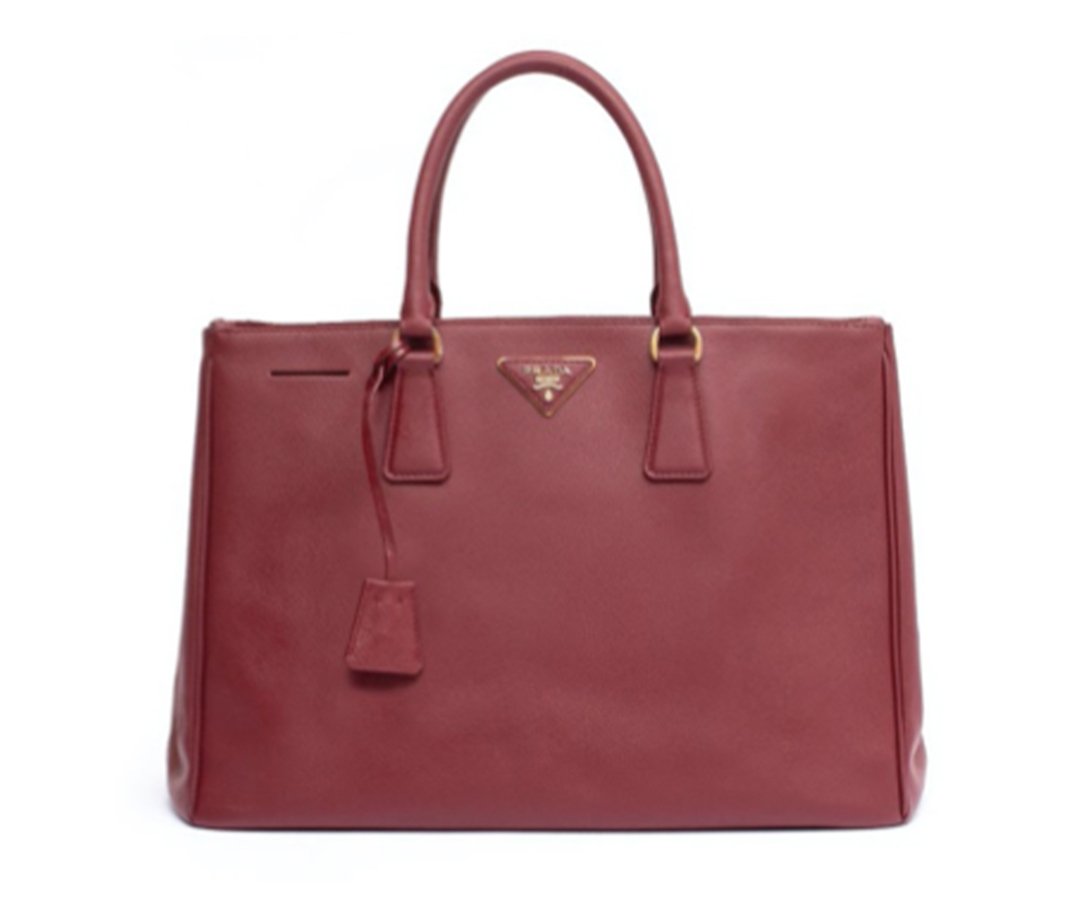 Fully Restored & Re-Structured
This bag has undergone a full leather restoration and we have also re-structured the bag so it can stand firm.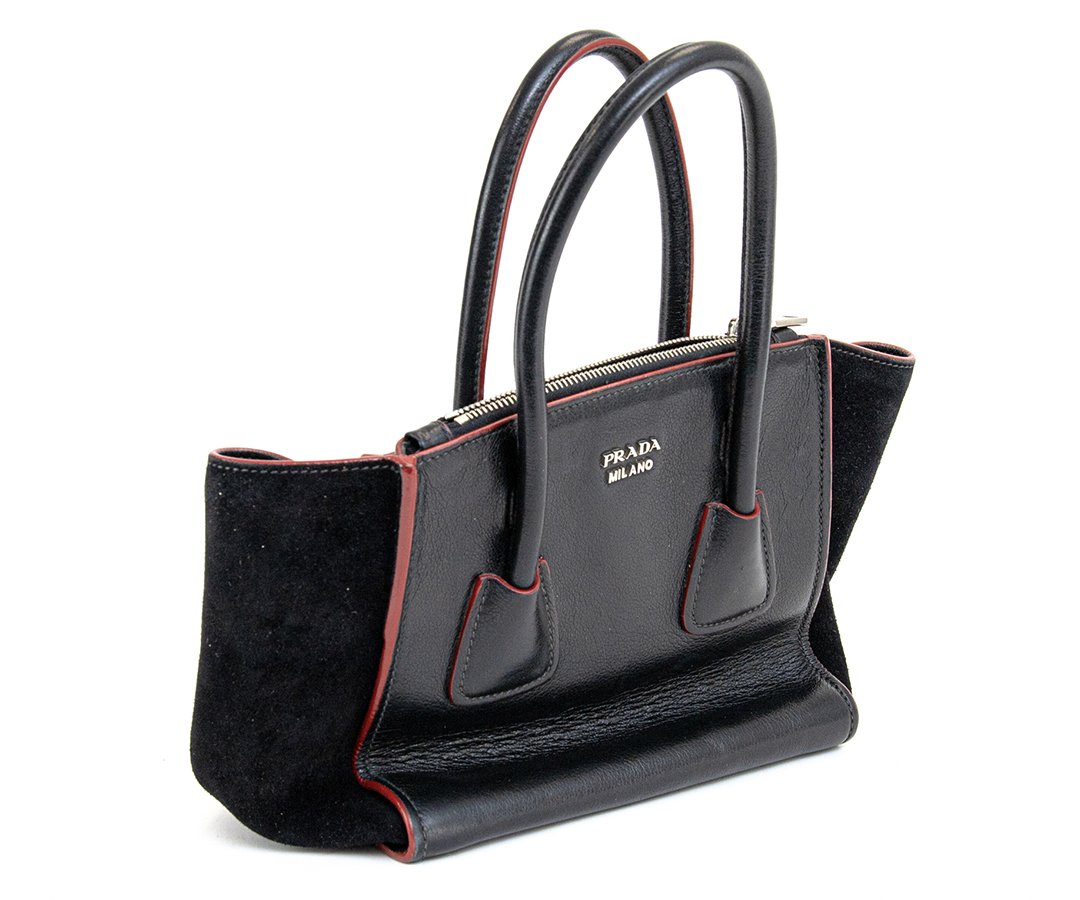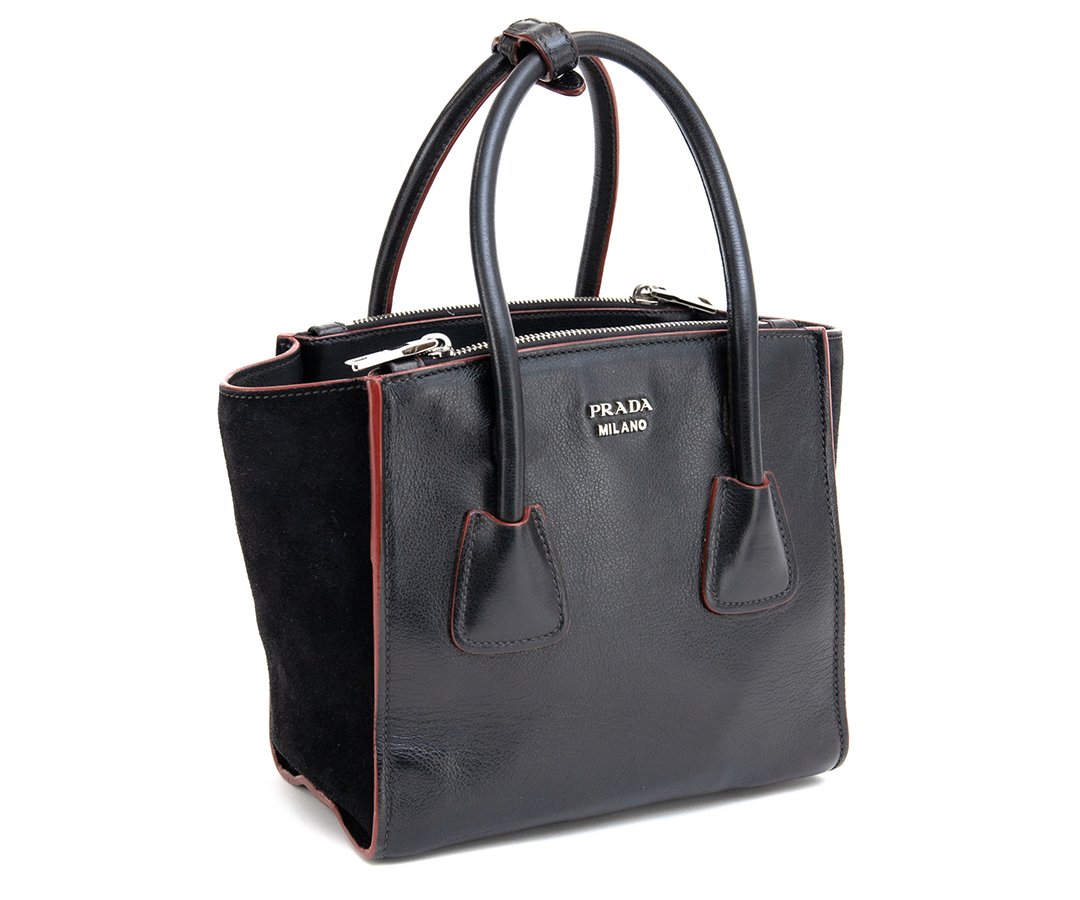 Blue Leather Restoration and Re-Structure
This leather has been fully restored as has the structure of the bag.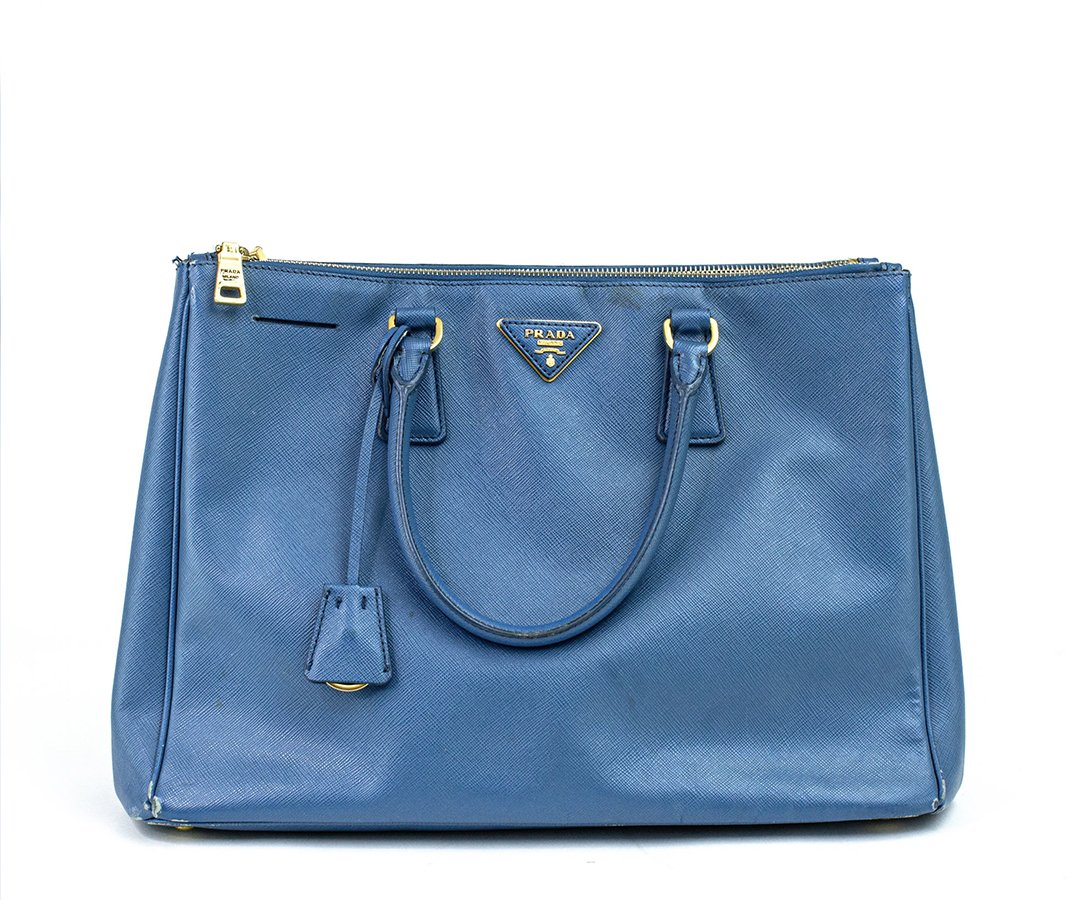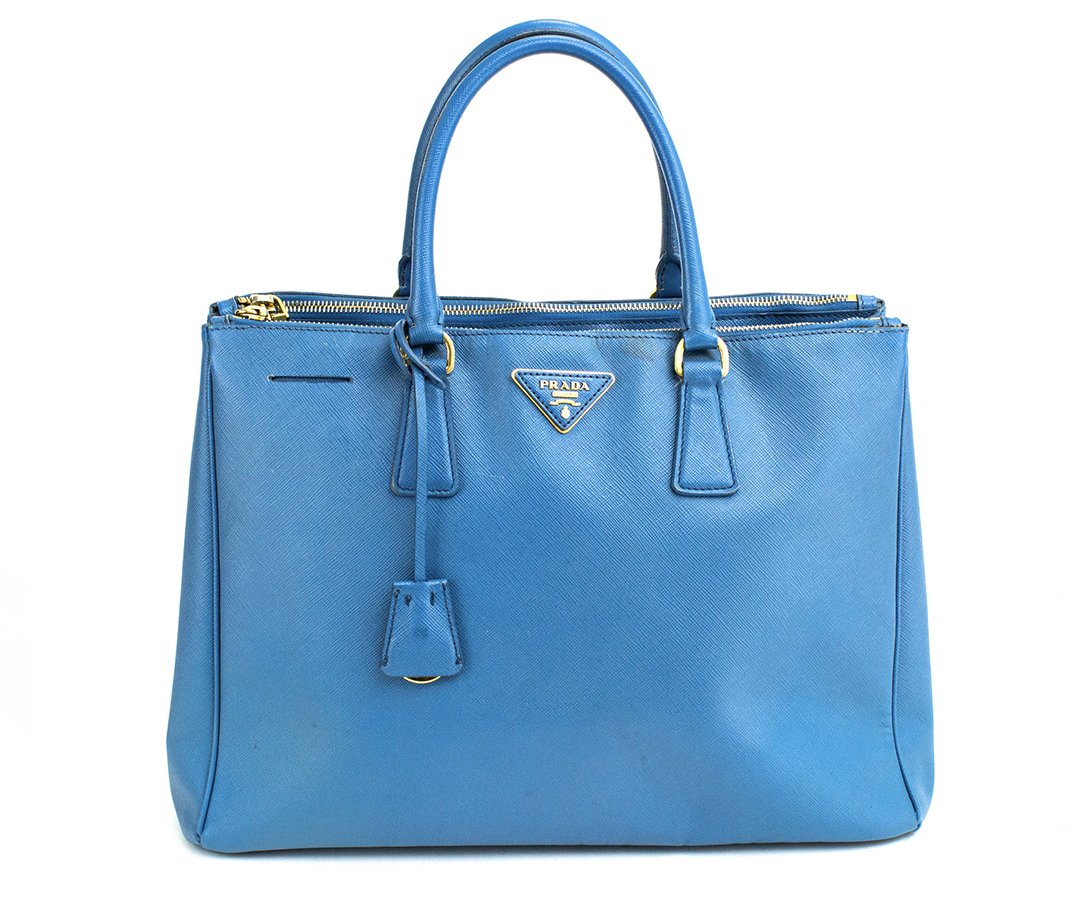 Prada Crossbody Bag Colour Change
Our client wanted to colour change her Prada Crossbody Bag and asked us transform the white leather to a warm camel tone.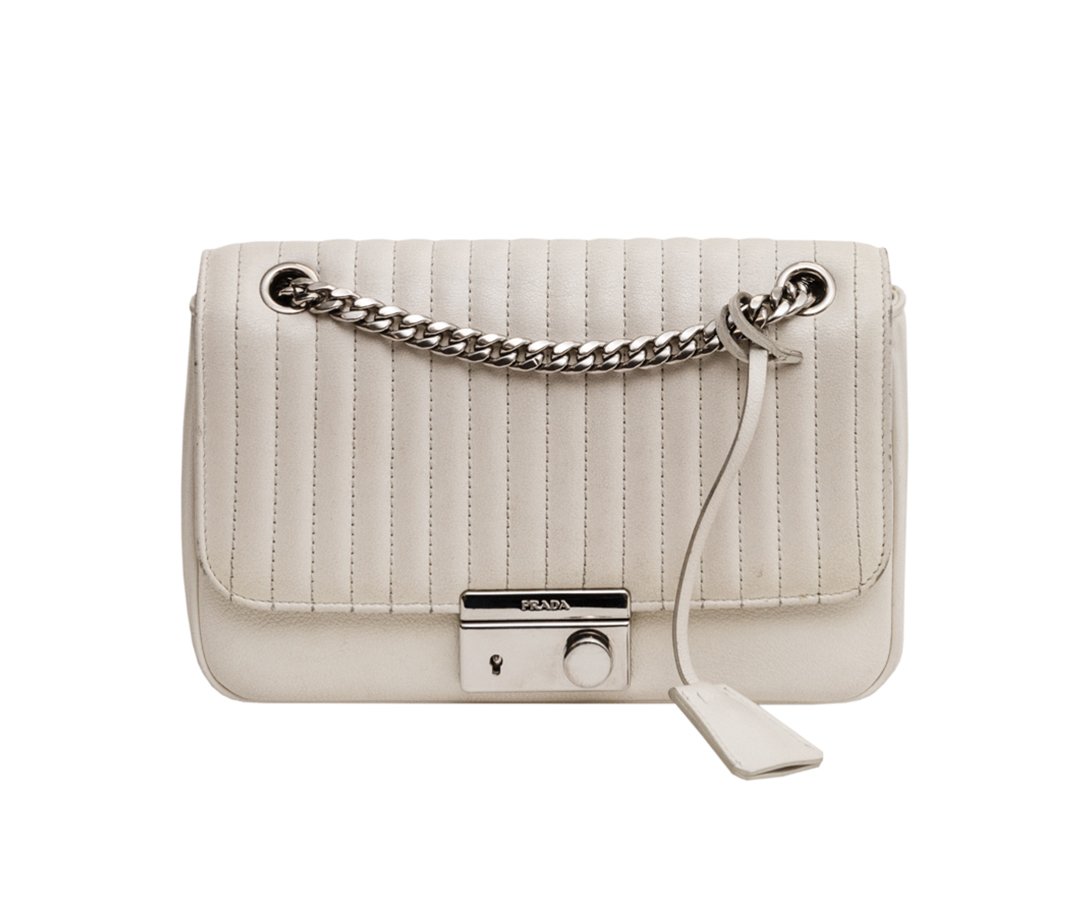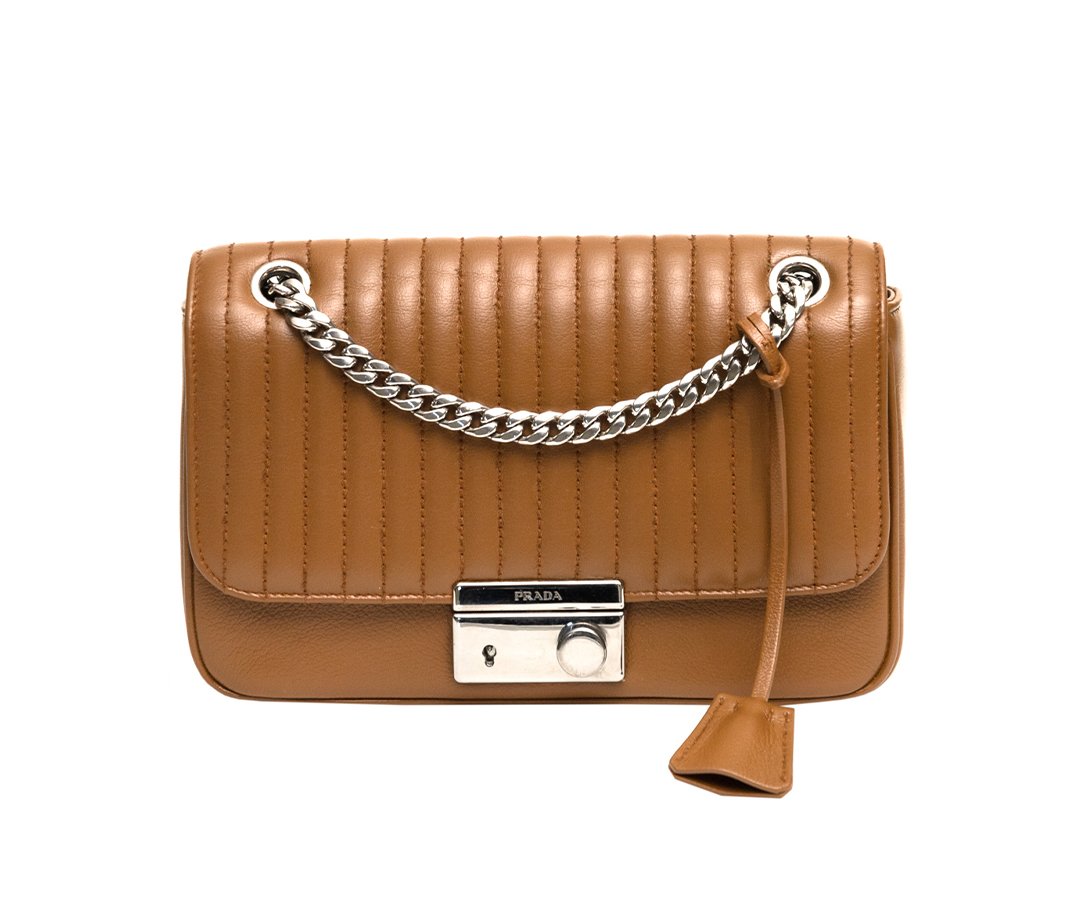 Full Restoration
This Prada was stained, worn out and had extensive water damage. We worked tirelessly to bring this bag back to life and restore its original colour.

New Handles and Trim
Here we have crafted new handles and a matching external trim to restore the Prada bag to its former splendour.

Scuffed Corners
Here we have repaired the leather on the corner of this bag where it had become scuffed.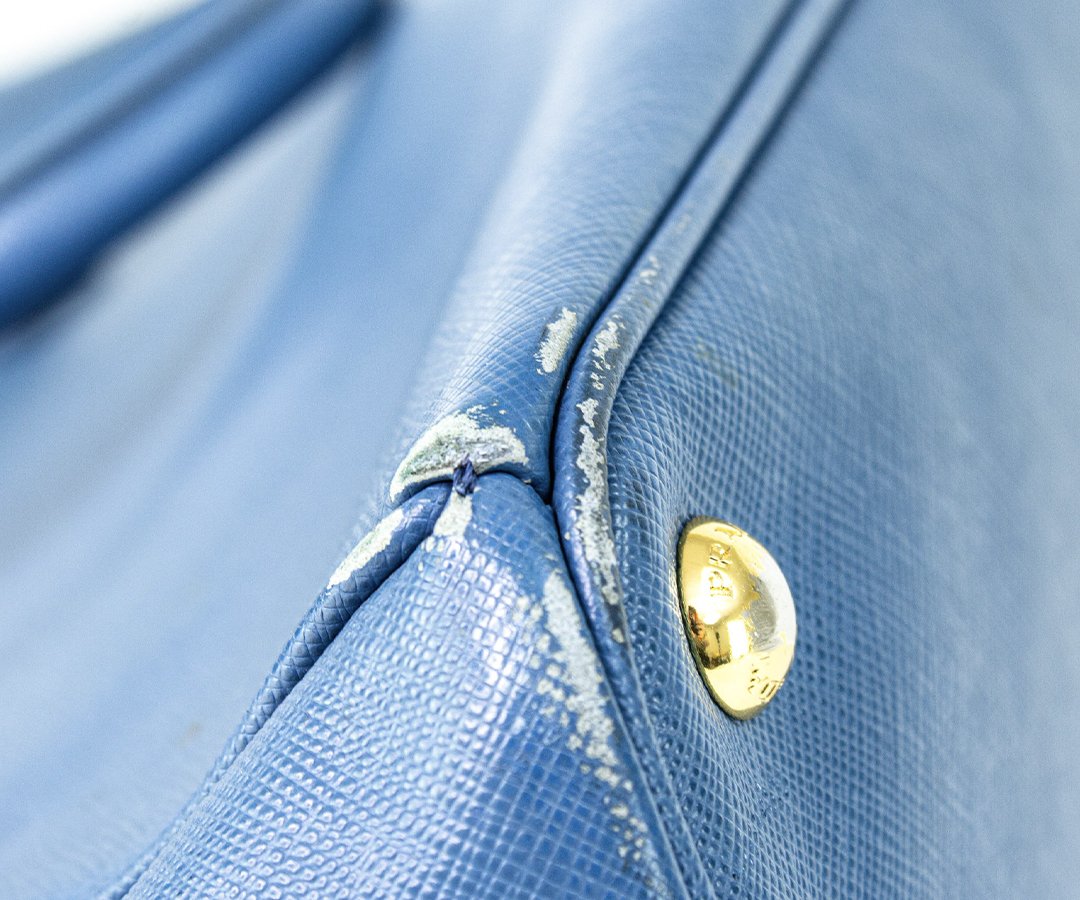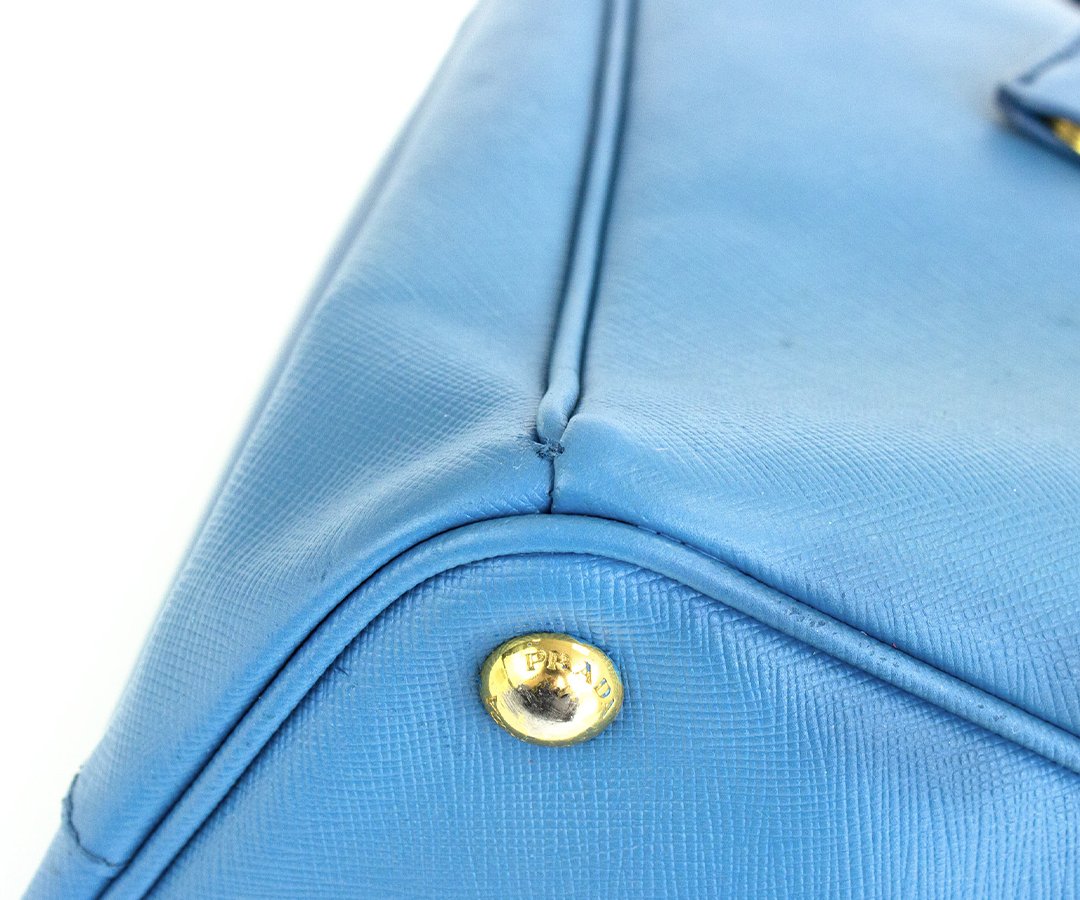 White Leather Restoration
We have fully restored this white leather Prada handbag, fixing the scuffing on the bottom corners and restoring the colour throughout.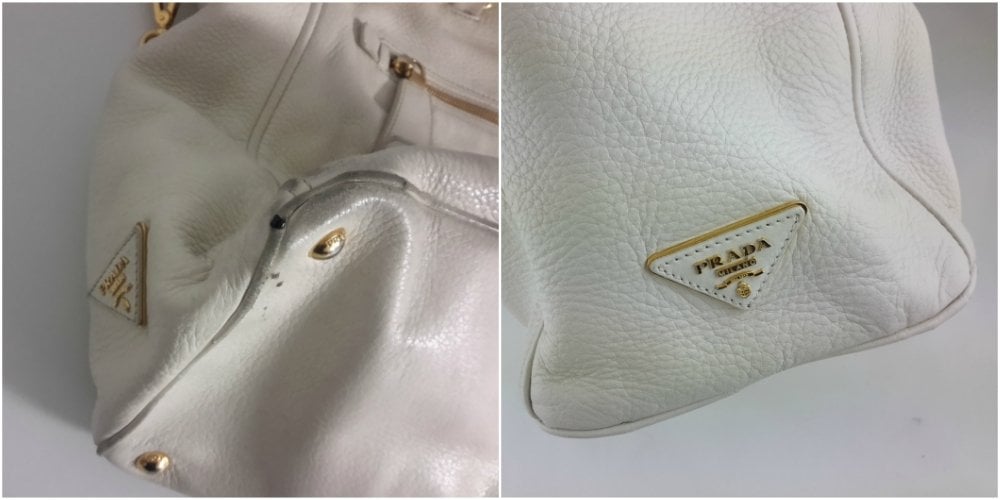 Ink Stain
Fountain pen ink had stained this bag causing a large blue mark. We have removed the stain and restored the colour to the damaged area.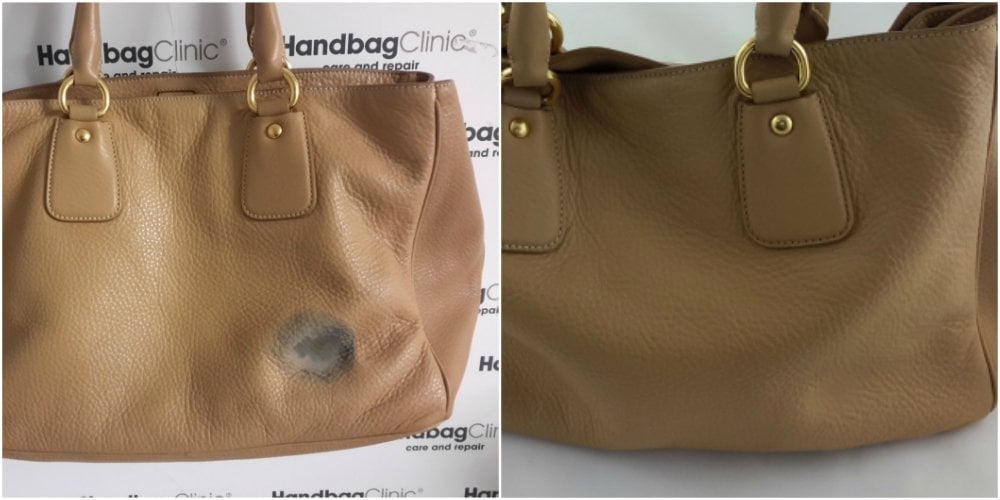 Saffiano Leather Repair
Here we have repaired the scuffed corners on a saffiano leather bag.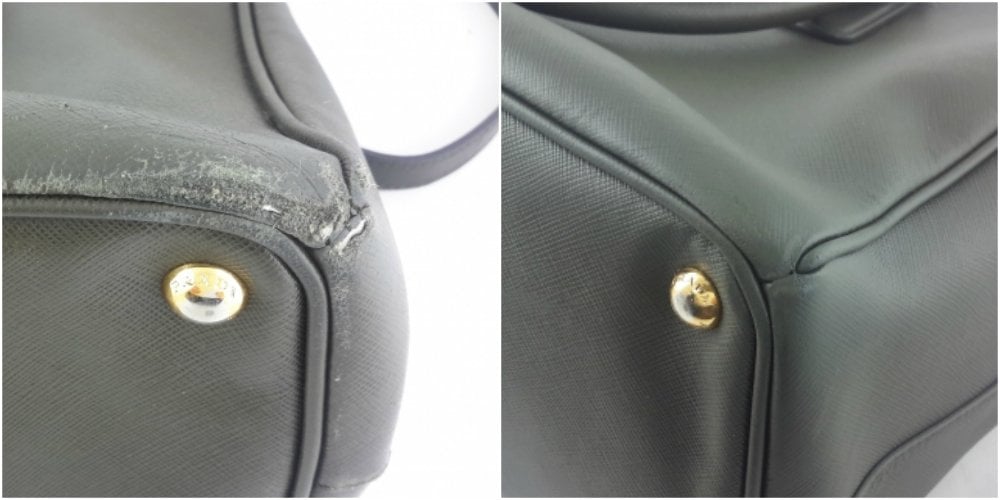 Faded and Pale Bag
A full leather restoration took this worn, faded and yellowed bag back to a brilliant white.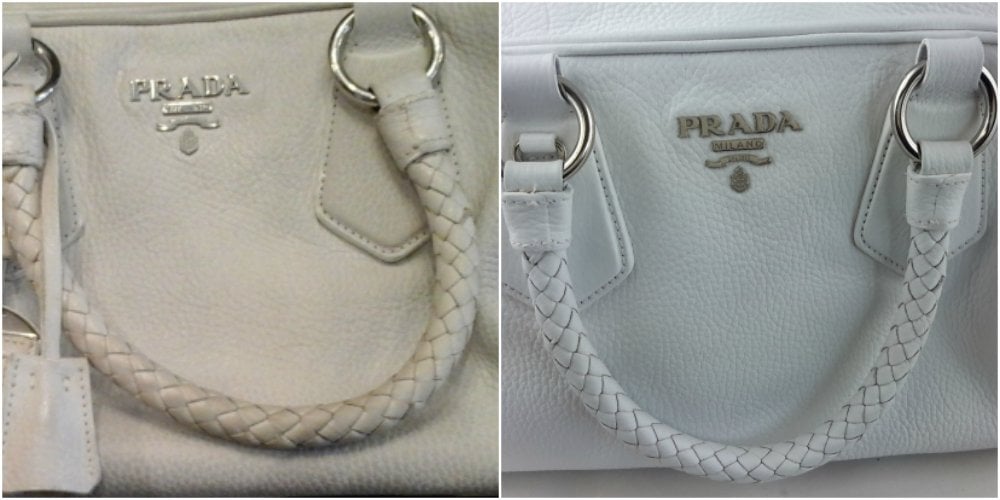 Split Piping
Here we have repaired the edge of the bag where the piping had split and stuck out.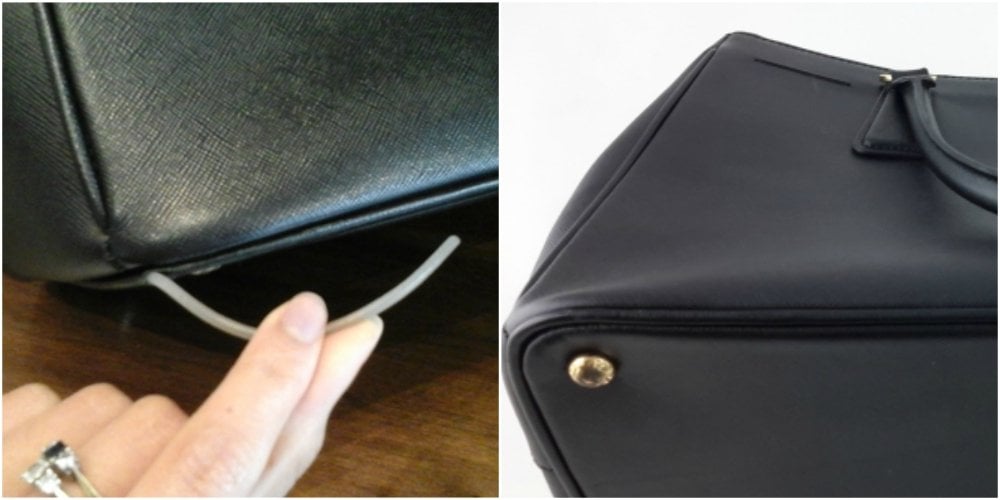 Prada Cleaning
Here we have thoroughly cleaned the front of this bag to remove some staining.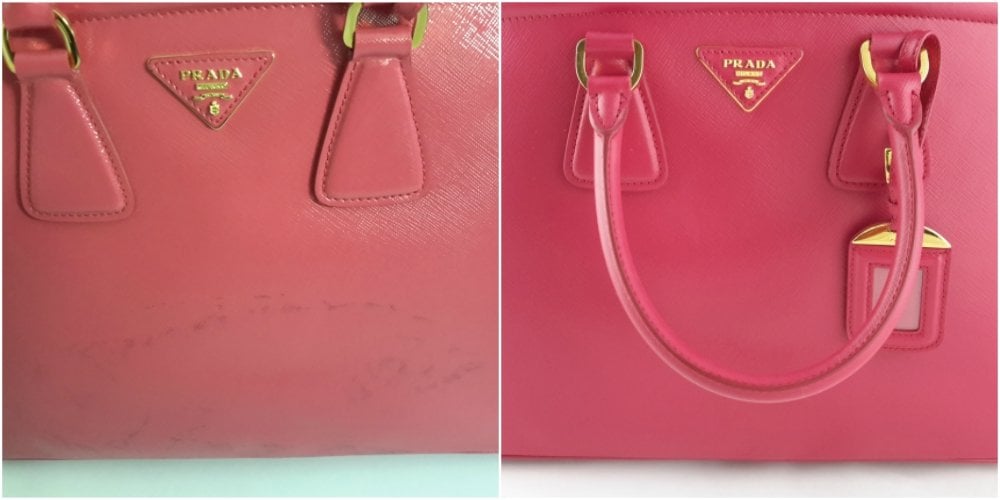 Colour Loss
There was a small area of colour loss on this handbag. We matched the colour exactly so that we were able to repair this area only and blend it in with the rest of the bag.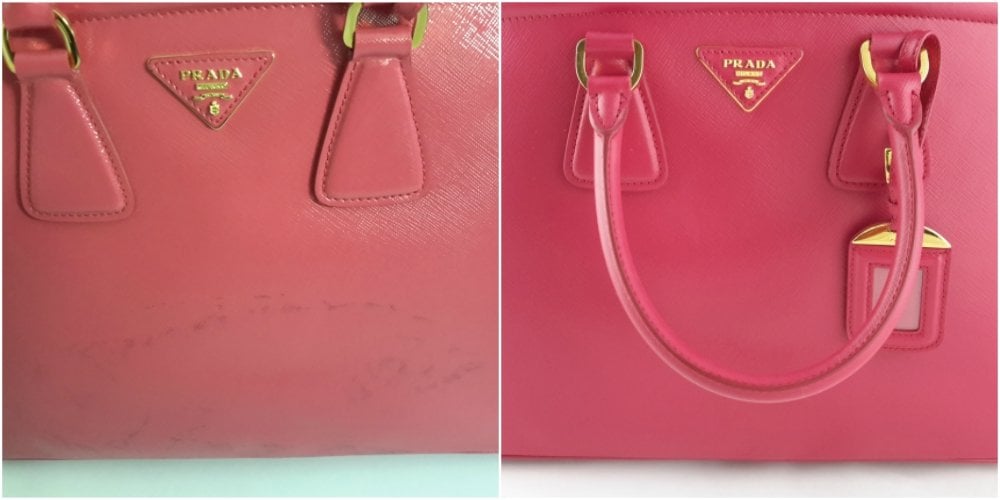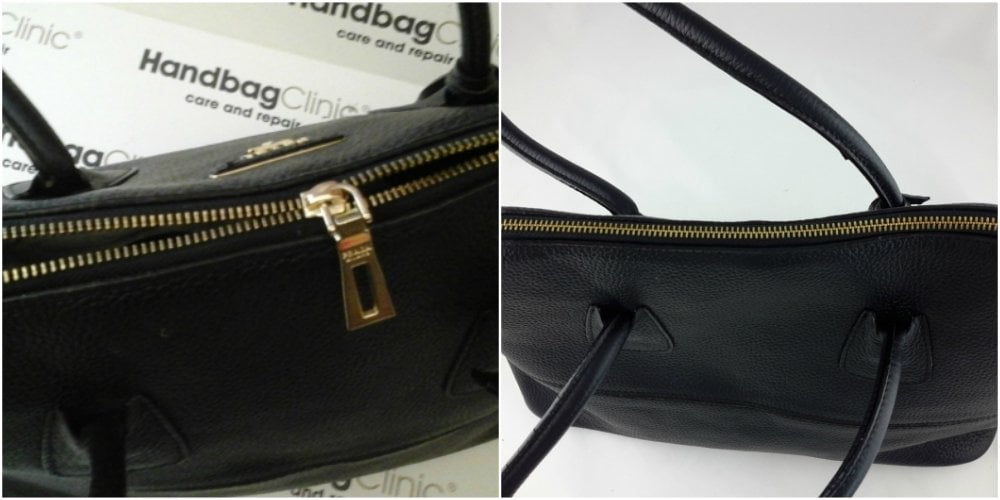 Beige to Black
Black is a lot more manageable colour for a handbag and many of our customers chose to change the colour of their bag to black.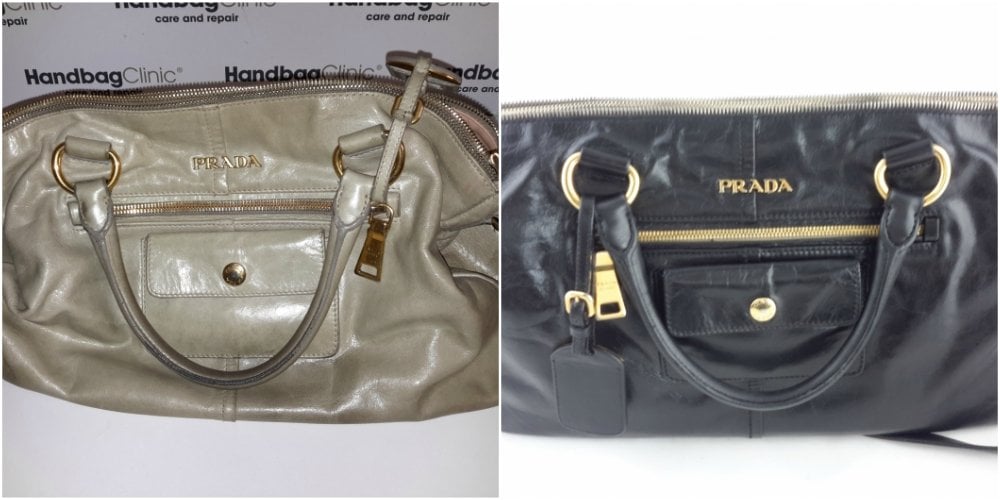 Leather Restoration
Full Leather Restoration.
Piping Repair
The corners on many bags split and tear. Where this happens we fill the damaged area and restore the colour so it blends in with the rest of the bag.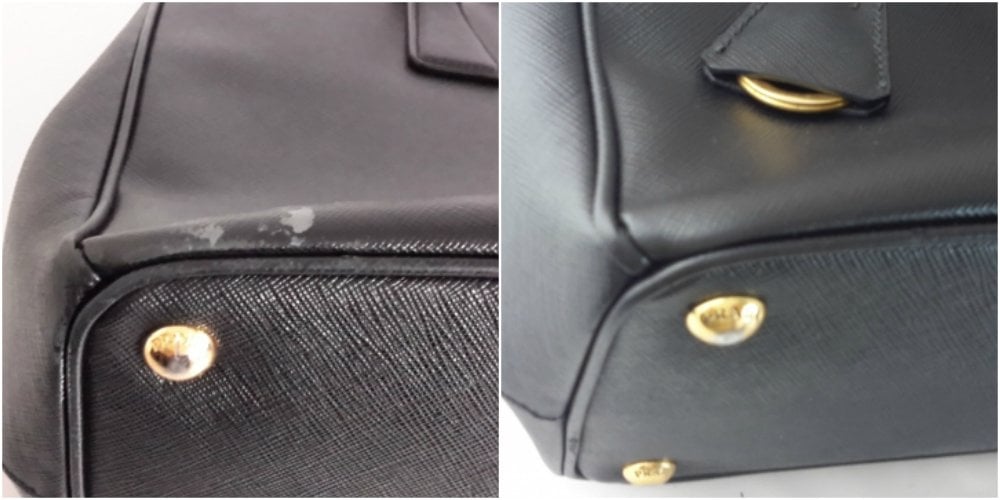 Leather Restoration Close Up
A close up shot of leather before and after we have restored it.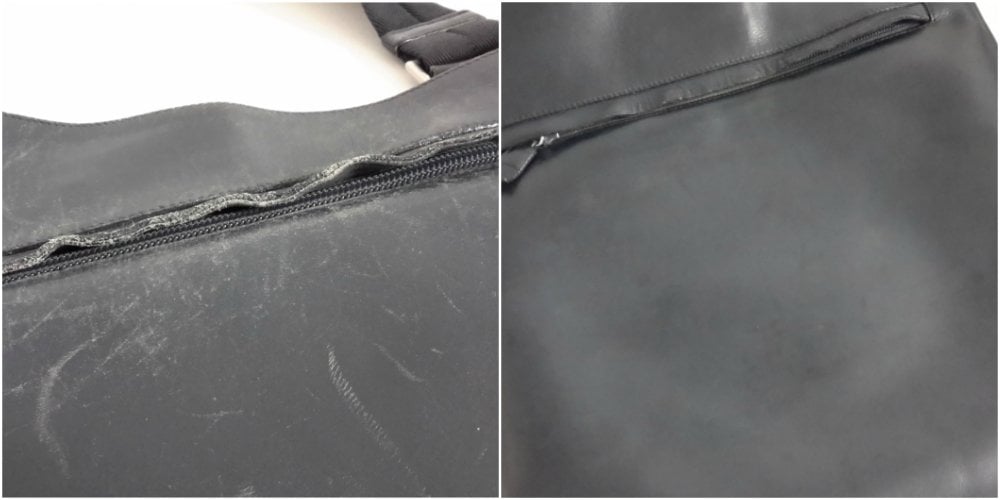 Stained Handbag
Cleaning & Stain Removal.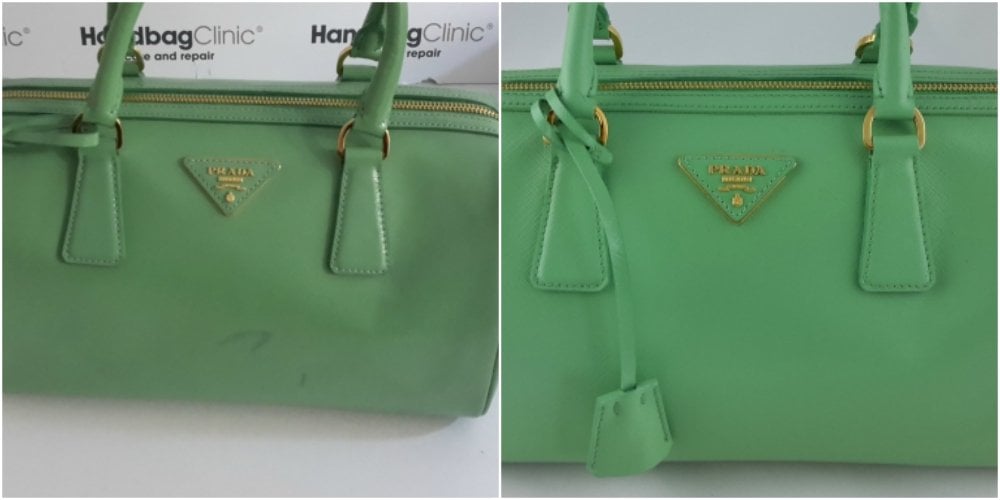 Prada Purse Restoration
We have fully restored the leather to this Prada purse.