Jimmy Choo Gallery
Shoe Colour Change
The owner of these Jimmy Choo Shoes wanted to give them a radically different colour. We worked with the customer to select the perfect colour, and our technicians gave the shoes a new lease of life!

Snake Skin Repair
The colour on this Snake Skin Jimmy Choo had worn off exposing a white patch.
By hand we have restored the colour by carefully painting the snake skin pattern back onto the bag.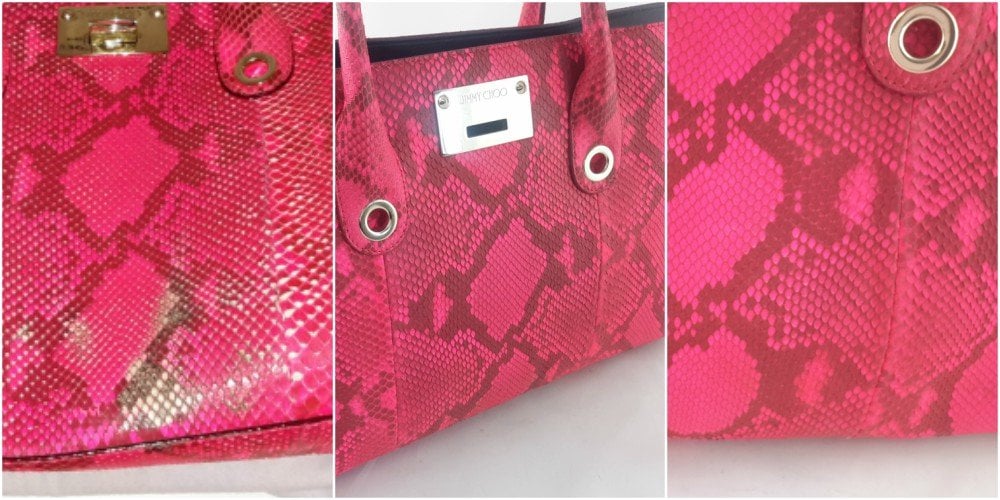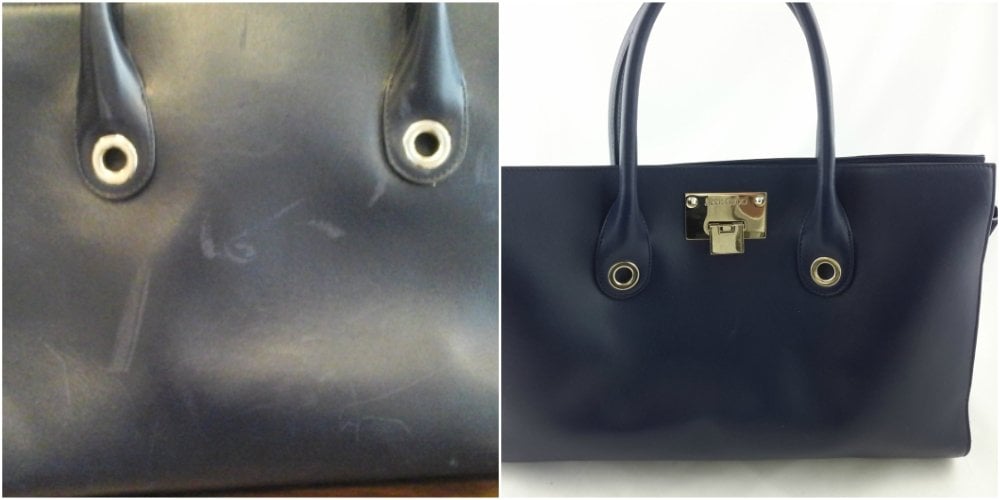 Large Dye Transfer Stain
Dark jeans caused a large dye stain on this lovely tan bag. We removed the stain and then restored the colour.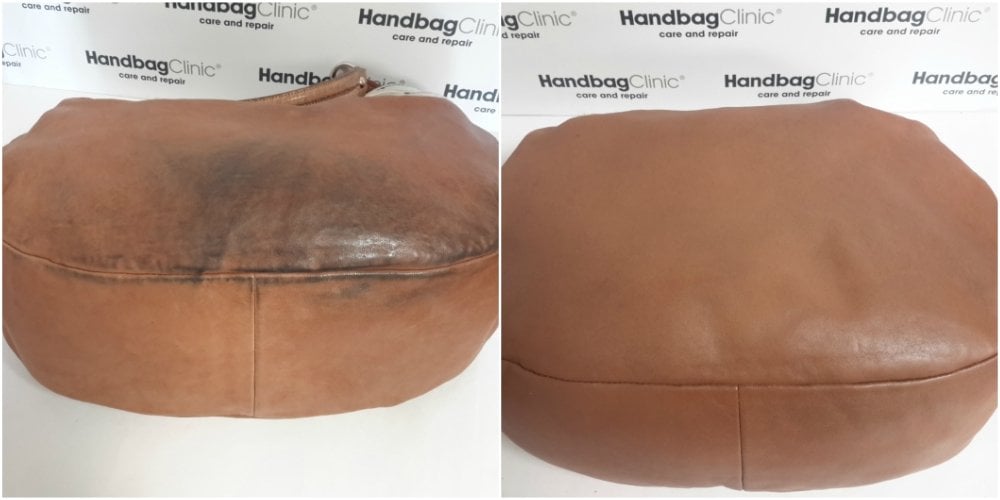 Leather Colour Change
Here we have changed the colour fo this Jimmy Choo bag from Cream to Black.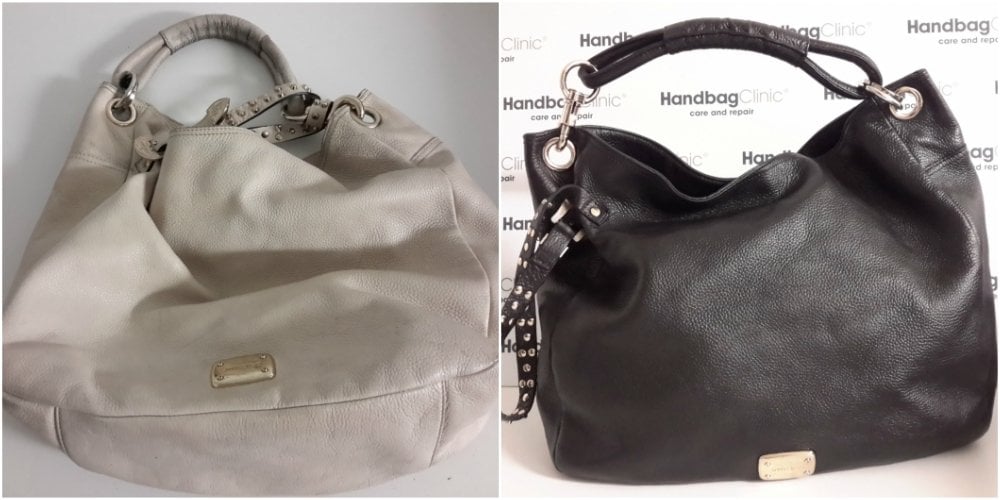 Water Stain
When we restored the water stained area on this bag we had to carefully mask off all the metal stars.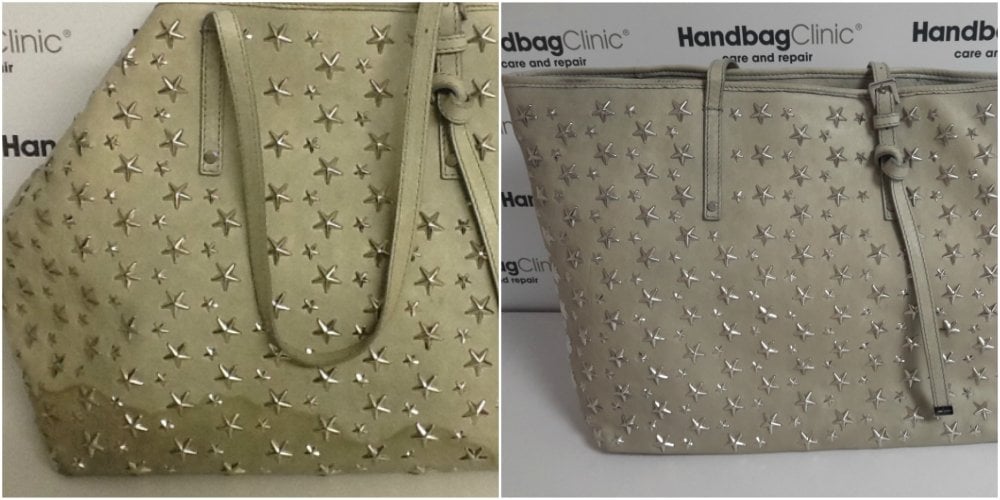 New Purse
This purse has been changed to black!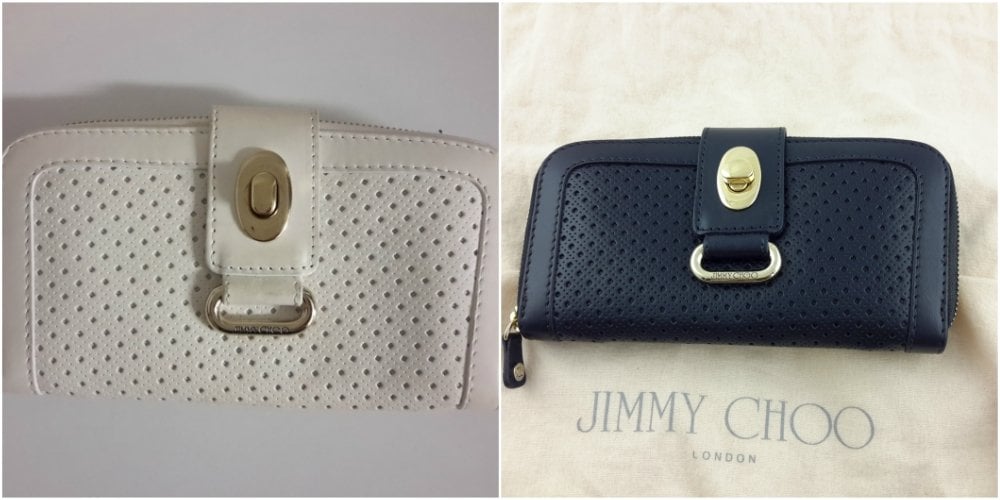 Unknown Stain
Here we have removed a small stain and restored the colour.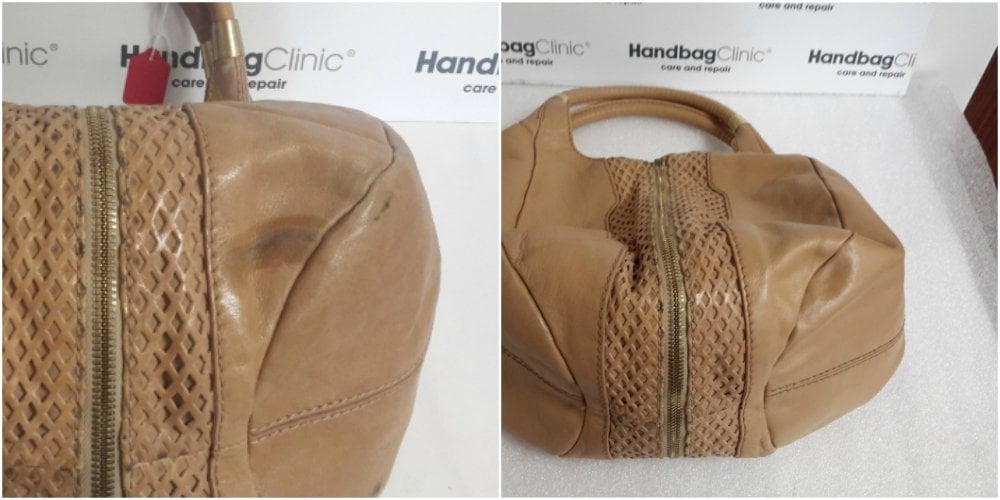 White to Black
Bored of your bags colour? Change it completely. Here we have changed the colour from white to black.