Exotic Leathers Gallery
Exotic Hermes Stain Repair
This Exotic Hermes had a stain on the rear of the bag. We removed the stain and restored the area back to its original colour

Exotic Bottega Veneta Clutch Colour Change
Our expert technicians have hand painted the exotic effect onto this Bottega Clutch bag, transforming the colour of it it from pink to a stunning metallic

Exotic Christian Louboutin Restoration
This Exotic Louboutin came to us showing prominent signs of wear and discolouration. Our technicians restored this bag back to it's original condition.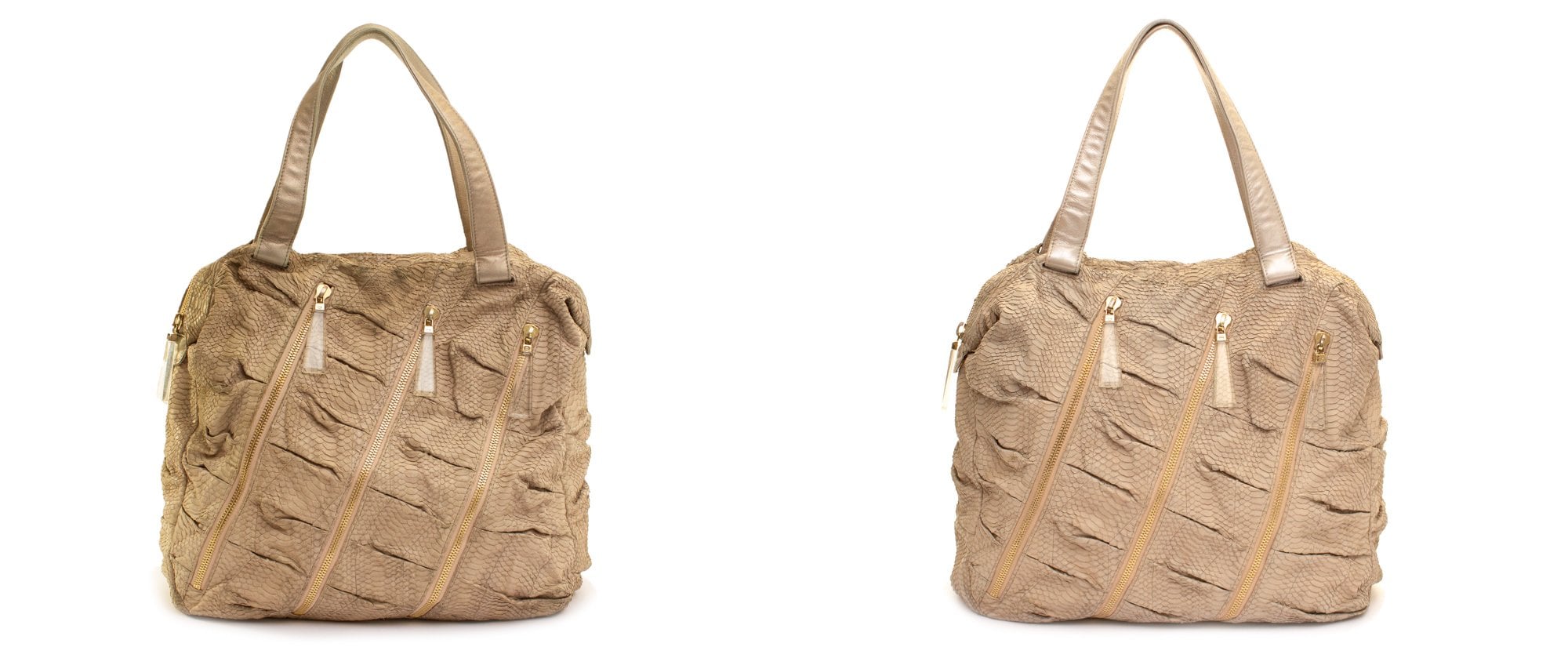 Exotic Celine Restoration
This exotic Celine had a large stain on the rear of the bag. Our experienced technicians were able to restore it to its original colour.

Exotic Hermes Crocodile Corner Restoration
Our Artisan's create depth and definition by hand, seamlessly restoring cracked exotic corners

Ostrich Skin Colour Change
A stunning colour change of this Ostrich Skin bag from a neutral tone to bold purple

Black Snake Celine Mini Luggage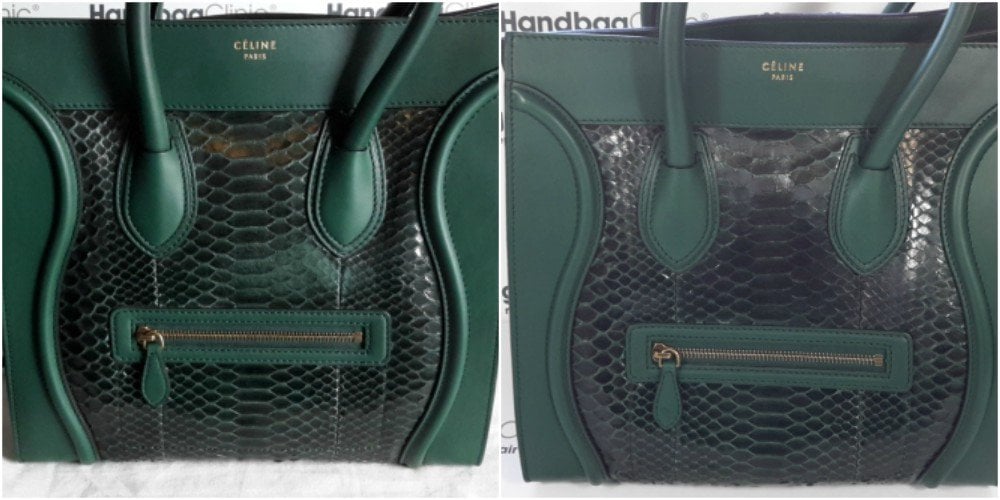 Black Croc Birkin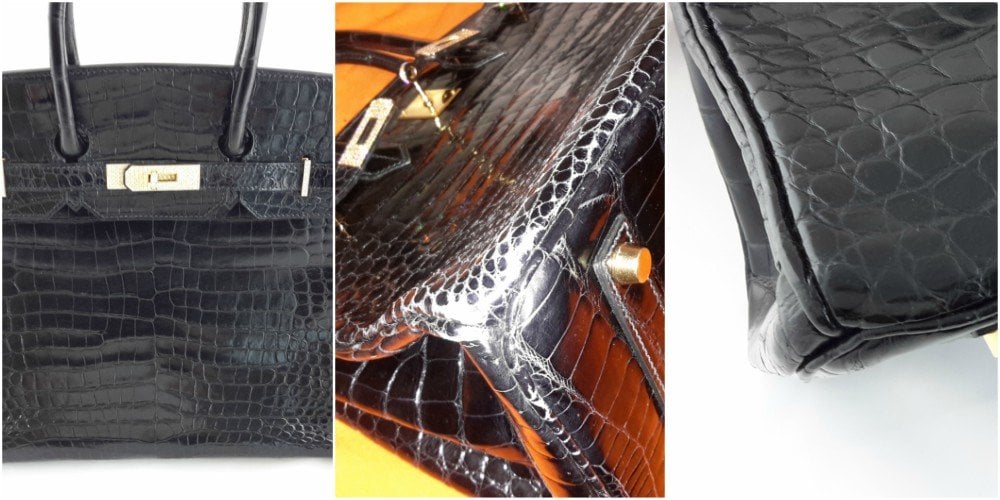 Python Celine Mini Luggage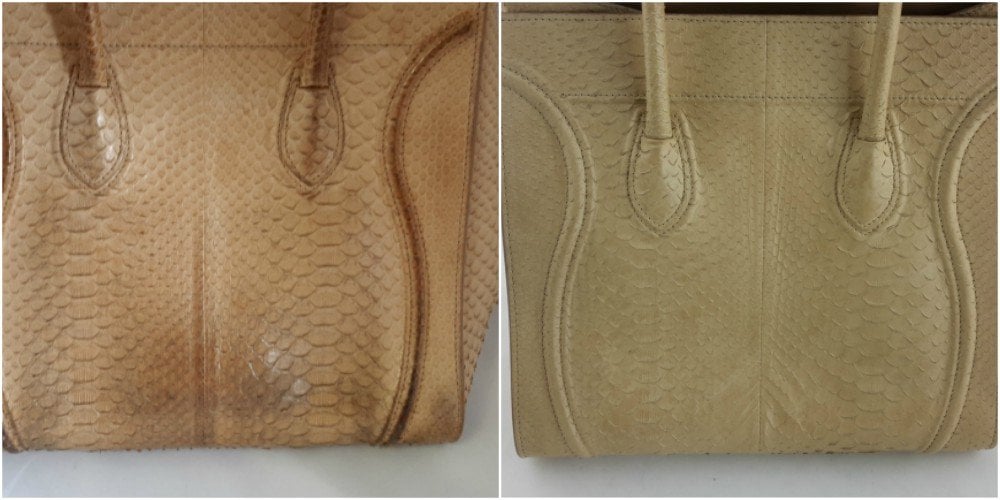 Black Croc Hermes Kelly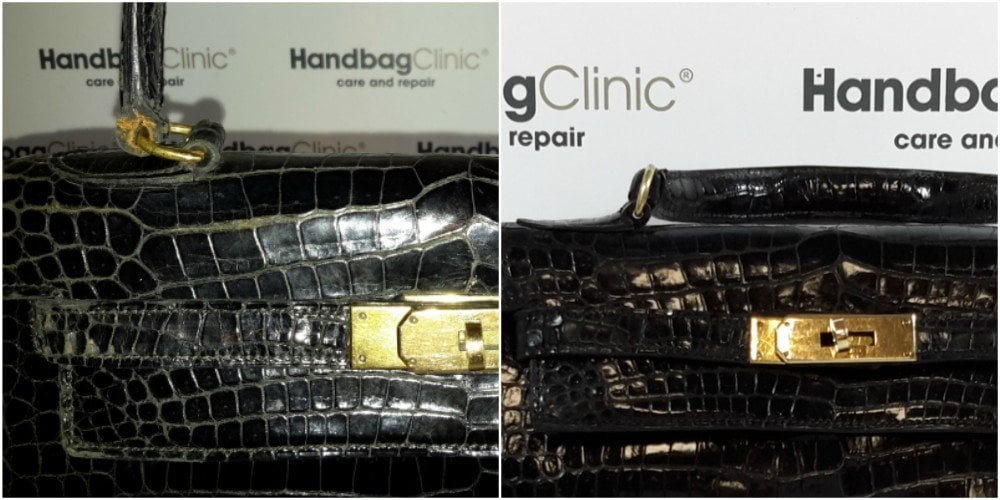 Python Jimmy Choo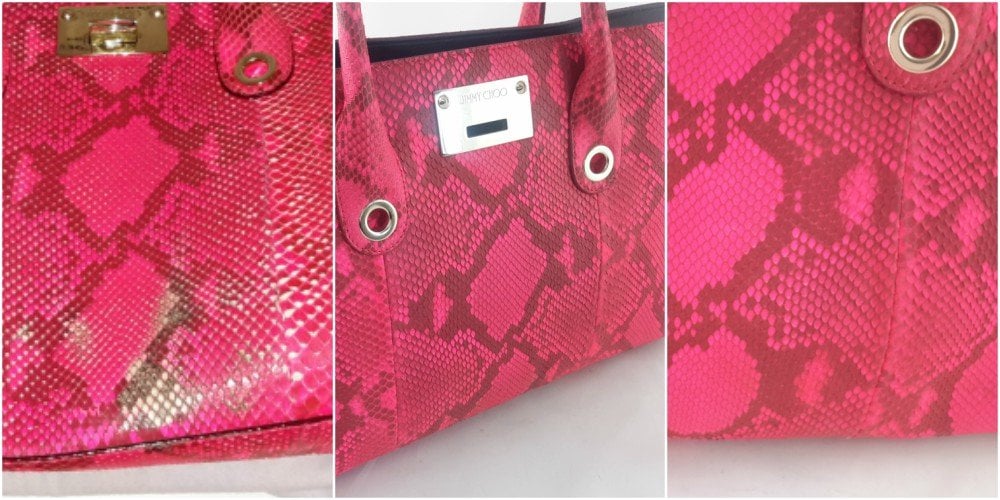 Orange Python Celine Mini Luggage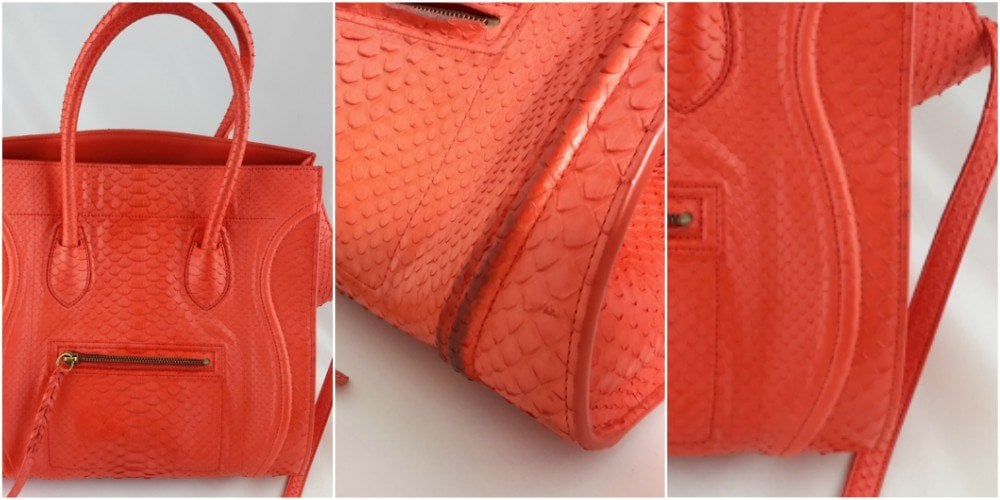 Orange Ostrich Hermes Birkin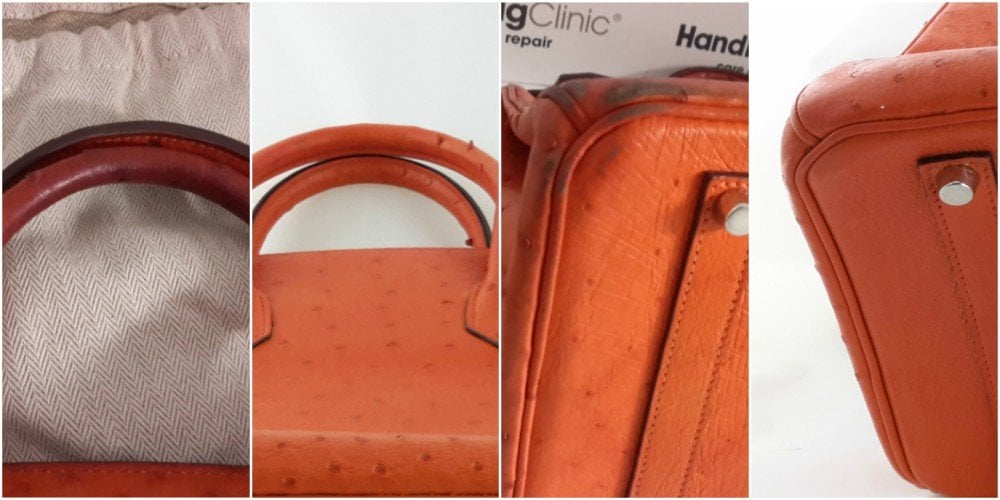 Yellow Crocodile Nancy Gonzalez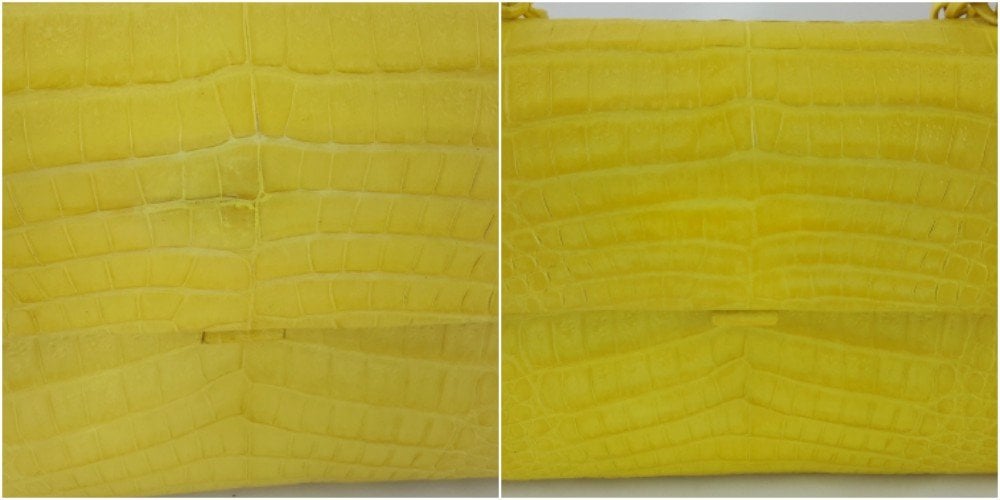 Stain on Pink Ostrich Birkin