Celine Gallery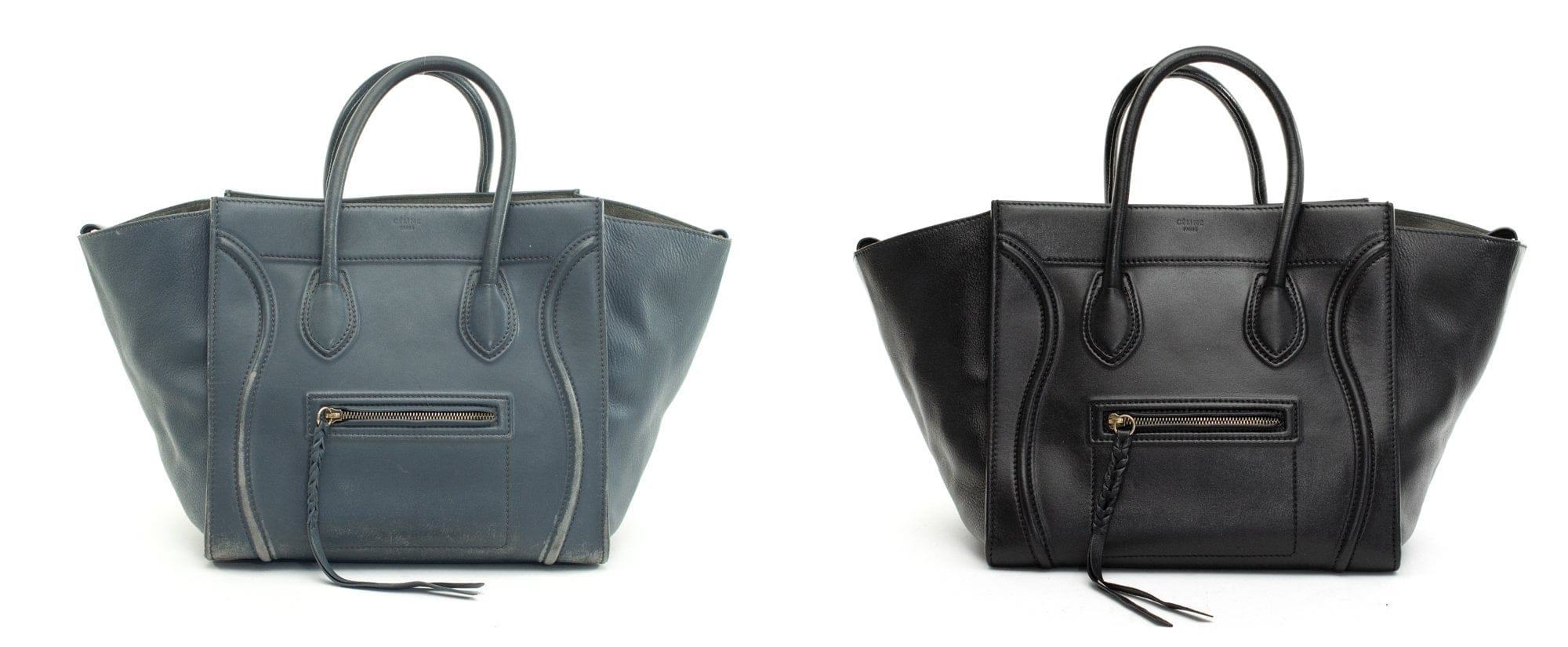 Full Restoration
Here we have fully cleaned and restored the leather removing the dye transfer fixing the colour loss on the handles.
This involves matching the colour of the leather exactly to an original (unseen) piece, repairing any damages and then restoring the colour throughout.
We then finish the job off with a coating of Leather Protection Cream to help reduce the chances of future staining.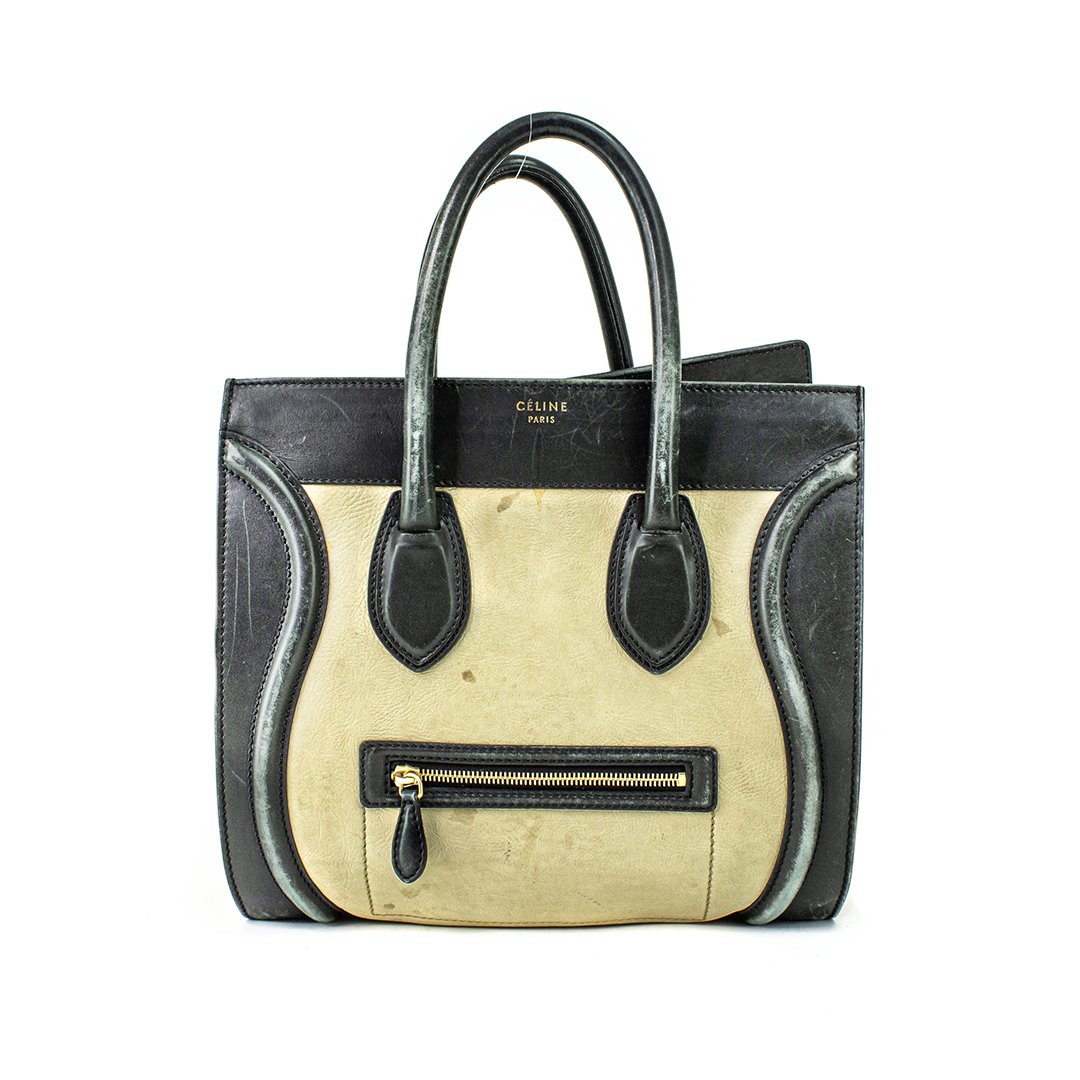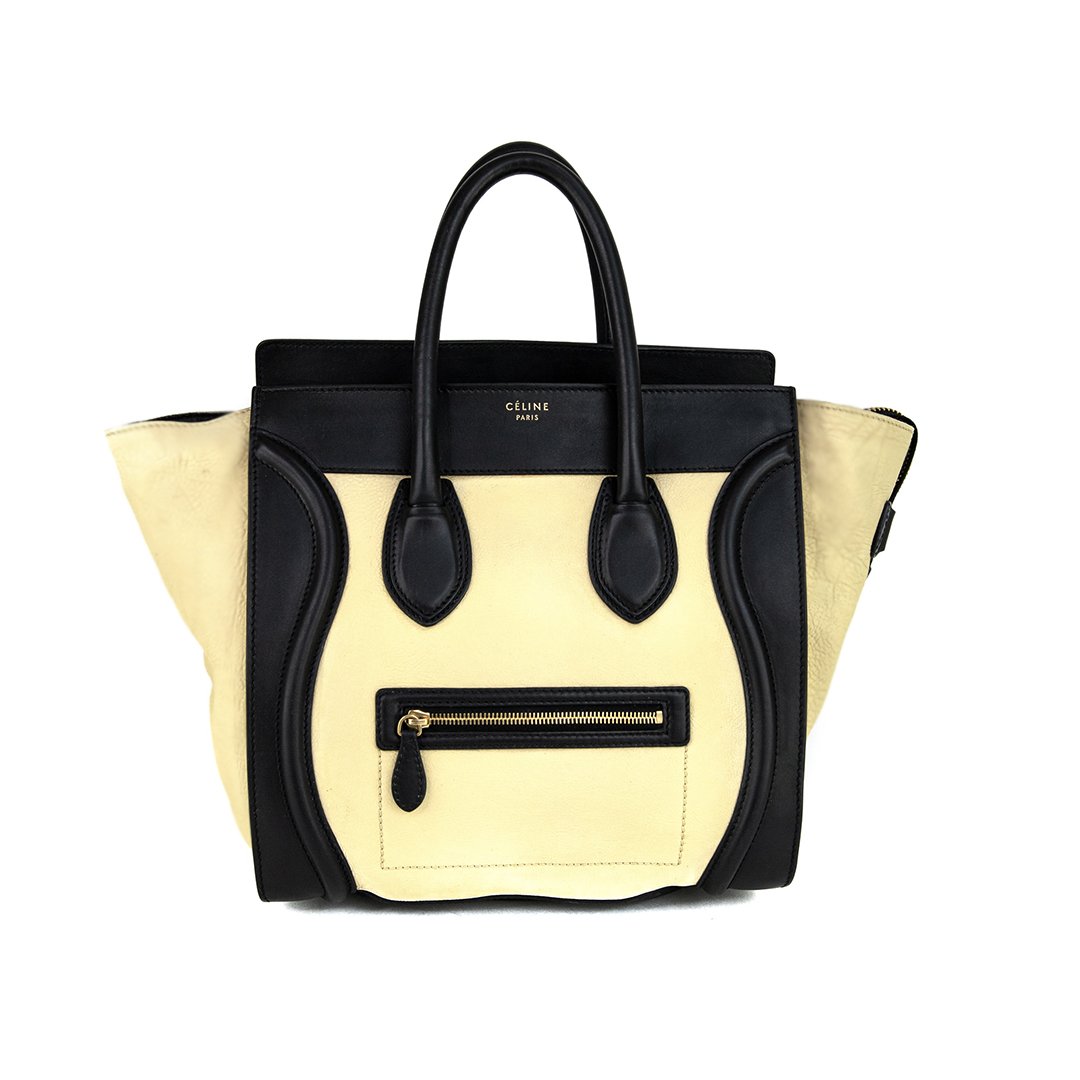 Exotic Leather Repair
We have restored the damaged black bit of crocodile leather on this Celine mini luggage.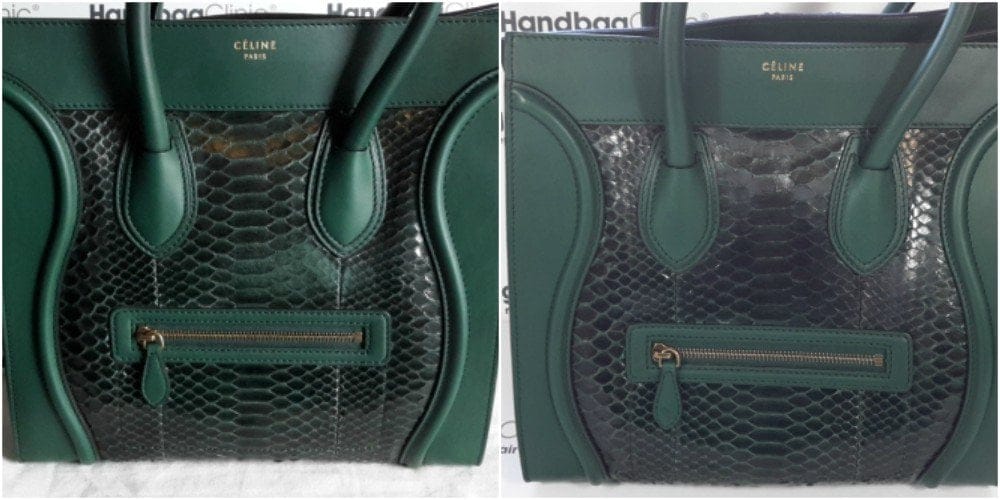 Celine Python Mini Luggage Stain
Here we have removed the stain from this full python handbag.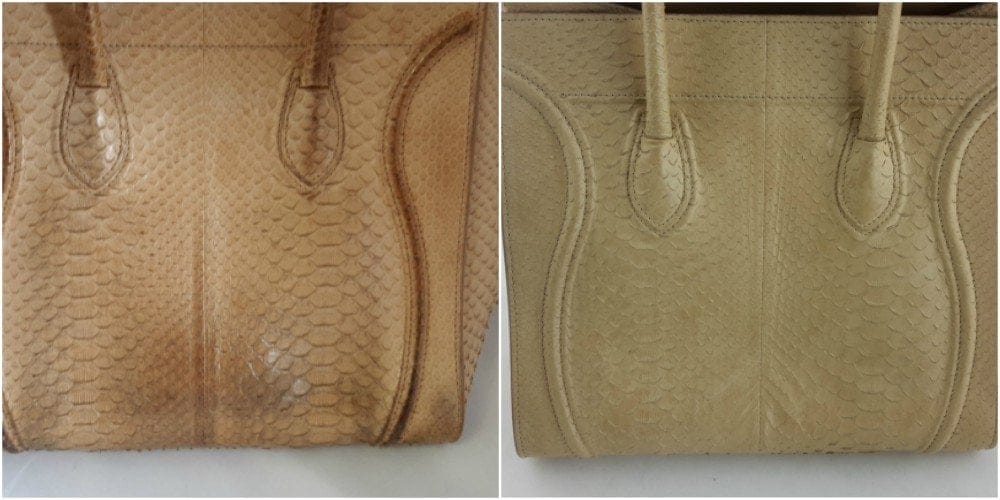 Faded & Scuffed
Here we have fixed the scuffed leather. By matching the colour of the leather exactly we are able to do a localised repair too.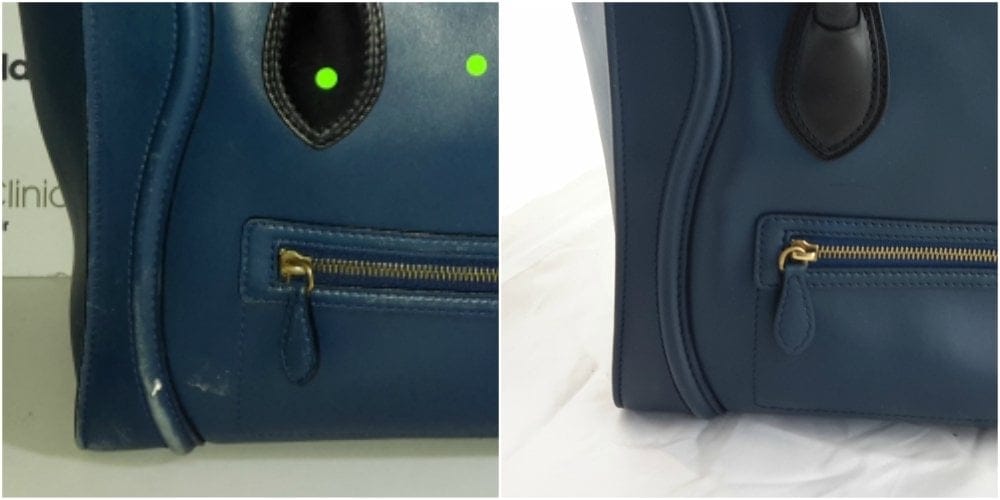 Celine Tri Colour
In this example we have changed the colour of a plain mini luggage to match the beautiful colours of a tri colour bag.
Broken Handle
We were able to re-attach the original handle to the bag.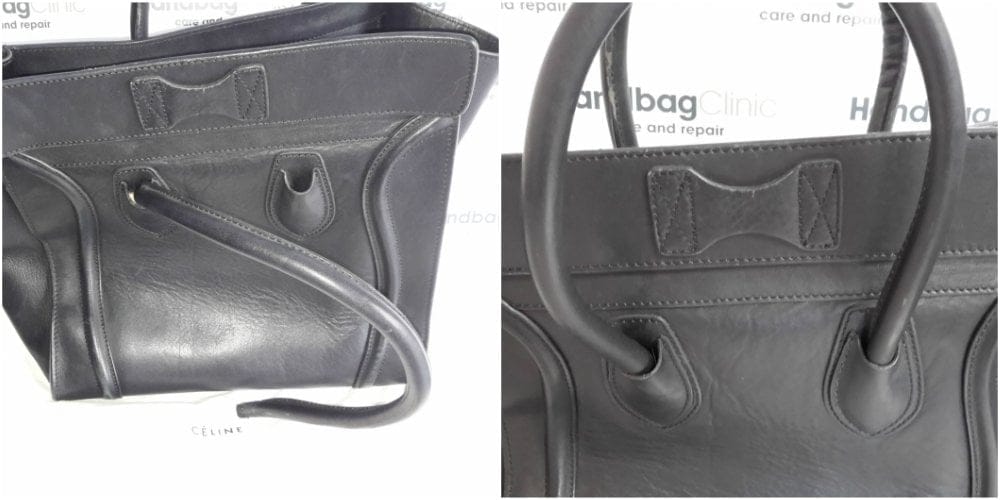 Celine Python
Here we have cleaned and restored the darkened stained area on this python mini luggage.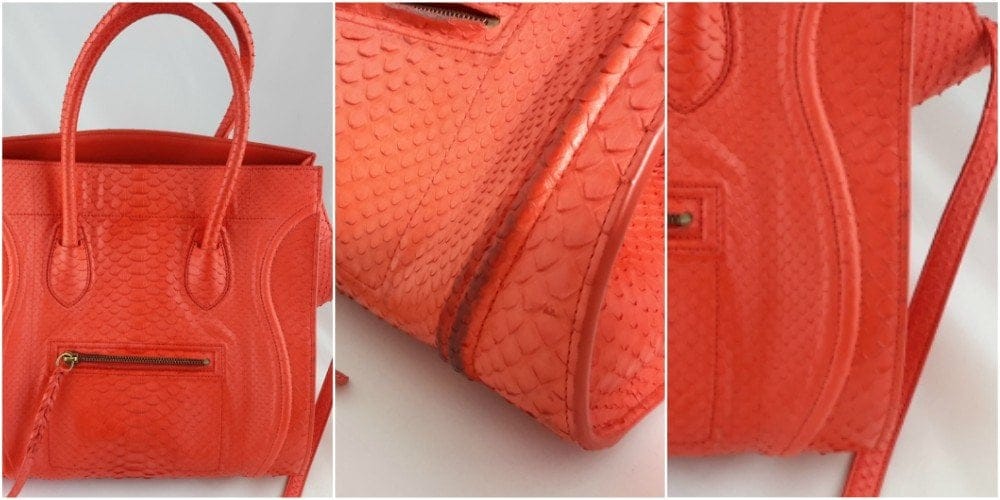 Leather Restoration
This mini luggage has had a full leather restoration. After restoring the colour of the leather, we then hand paint the darker edge back onto the leather.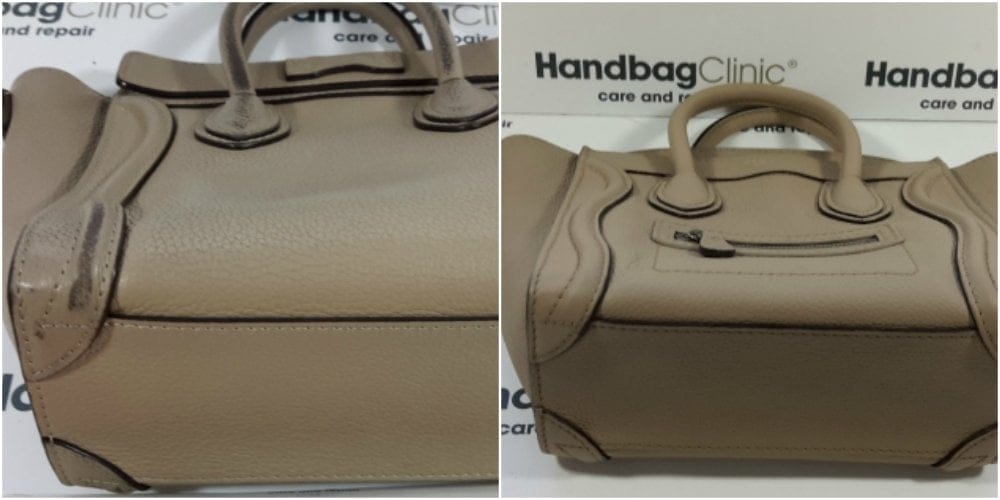 Restored Handles
Leather handles on a bag can become dark and dull as they are used. To restore them we fully degrease the handles (removing skin oils, moisturiser etc) and then restore the colour.