Balenciaga Gallery
Degreasing Handles & Discolouration for Balenciaga City
This Balenciaga suffered discolouration and greasy handles from coming into contact with everyday contaminants, such as moisturiser, water and dirt. Our team have de-greased the handles to pull out the impurities, before then restoring the colour.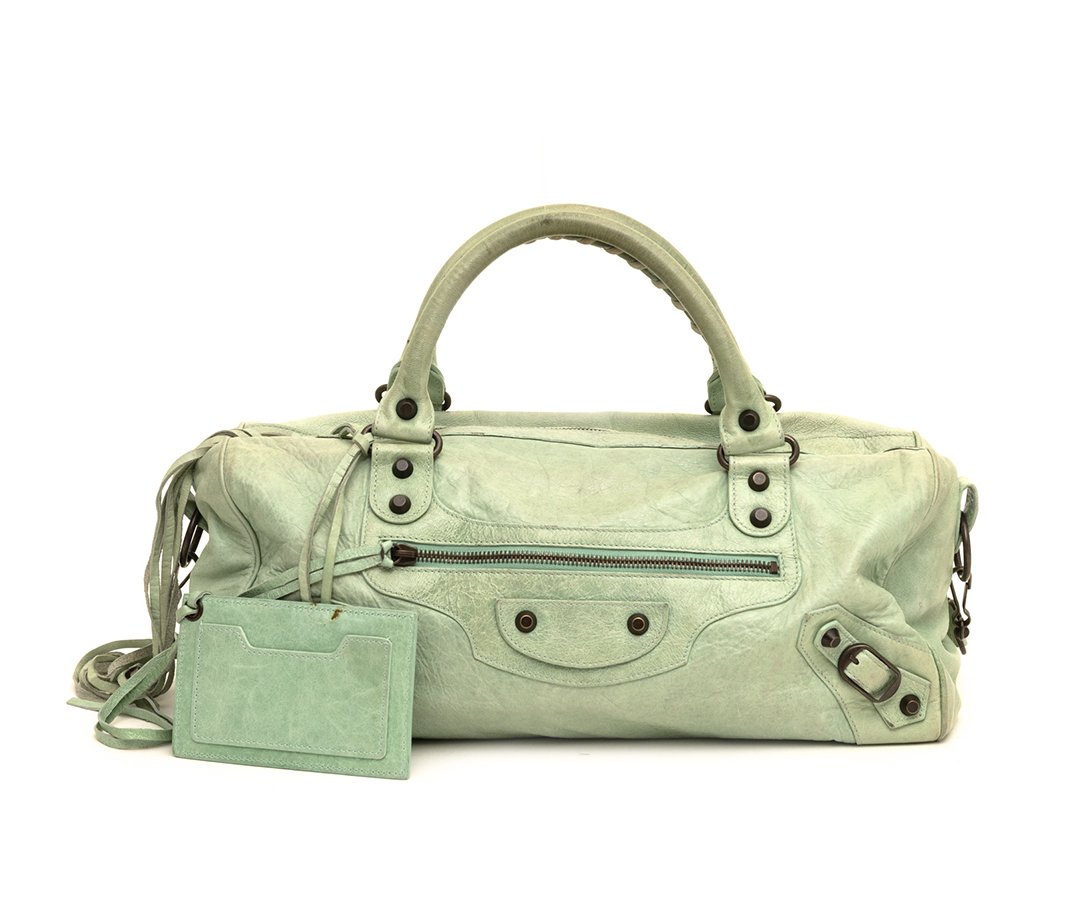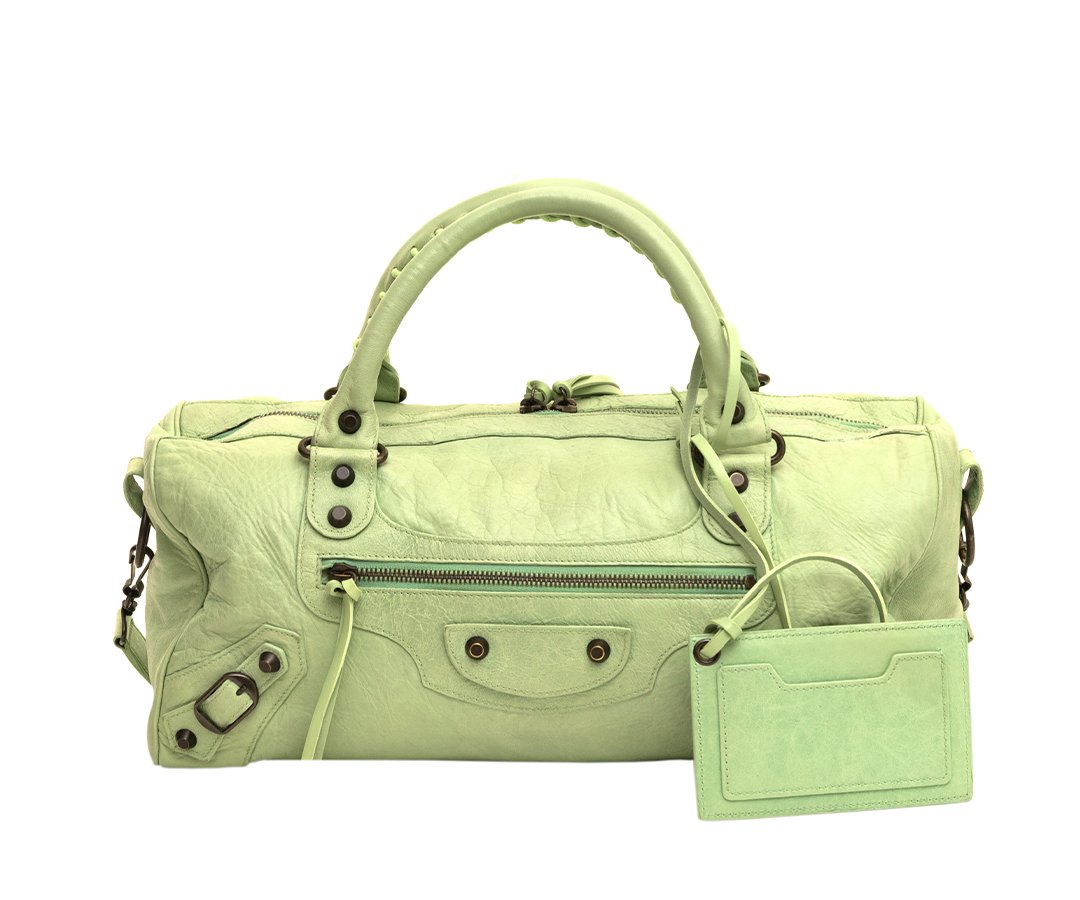 Staining & Discolouration
This Balenciaga had suffered staining to its body and discolouration to the handles. Our team have restored the colour to the bag after removing the stain and removing any oil and dirt from the handles.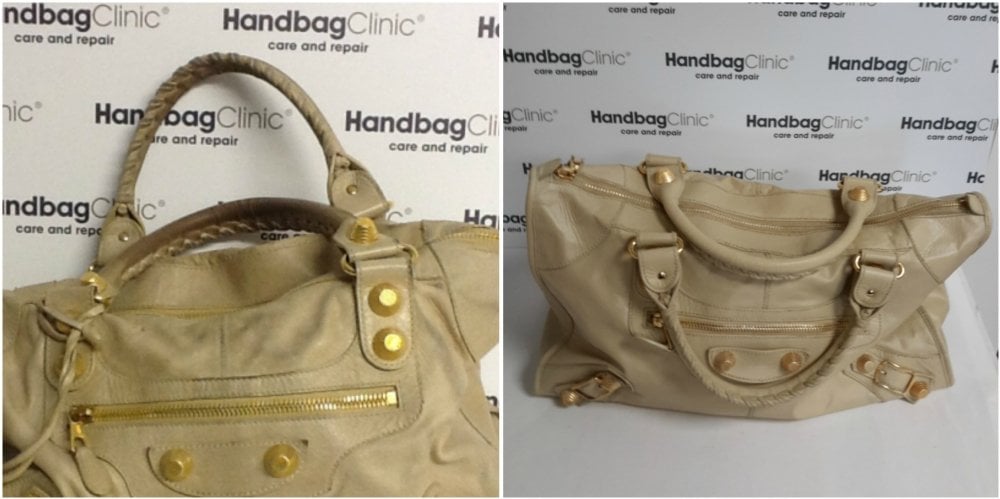 Clean & Touch Up
This Balenciaga bag was generally dirty with some stain to bottom of the bag and top right. After a clean to the outside, stains were removed and any other damages to the leather were repaired and restored.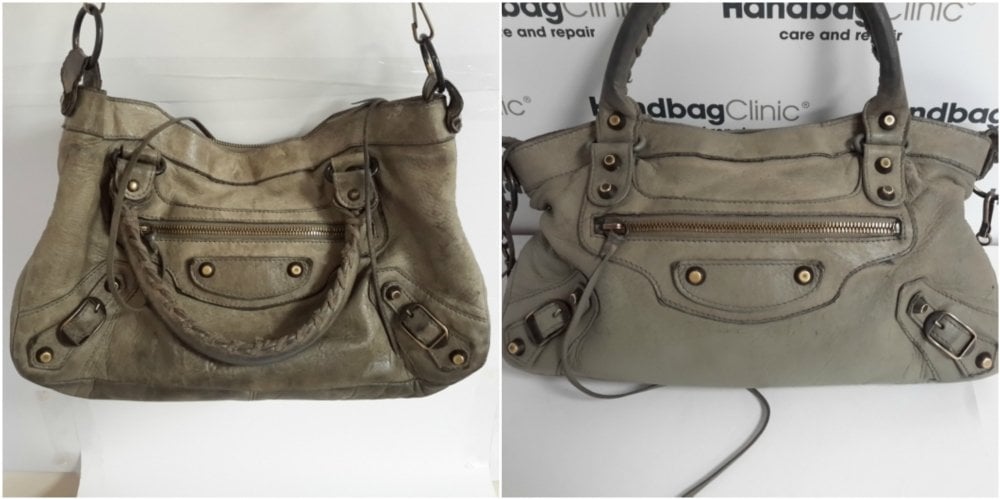 Colour Fading
As you can see, the colour on this Balenciaga City bag had dramatically faded and the handles had started to darken slightly.
Our team cleaned the bag, removed any oils from the handles which had caused them to darken and then restored the colour to the entire bag.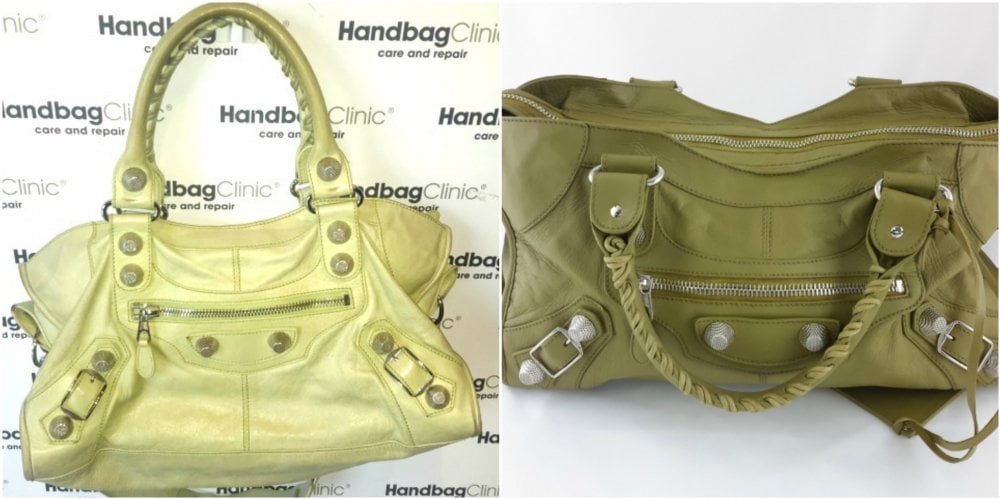 Ink Stain & Darkening of Handles
As well as the darkening of handles, ink from a highlighter had seeped through from the interior of the bag, leaving a bright green stain on the exterior.
Our team have removed the stains from the leather, matched the colour from surrounding areas and applied the colour to the affected areas.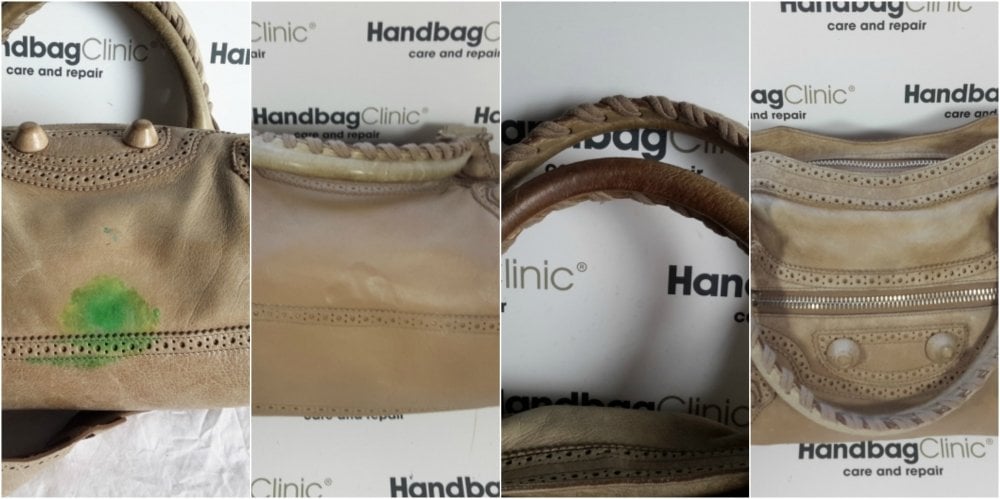 Faded Metallic
The metallic finish on the handles of this Balenciaga bag had faded. Our team matched the colour from the body of the bag and applied it to the affected areas.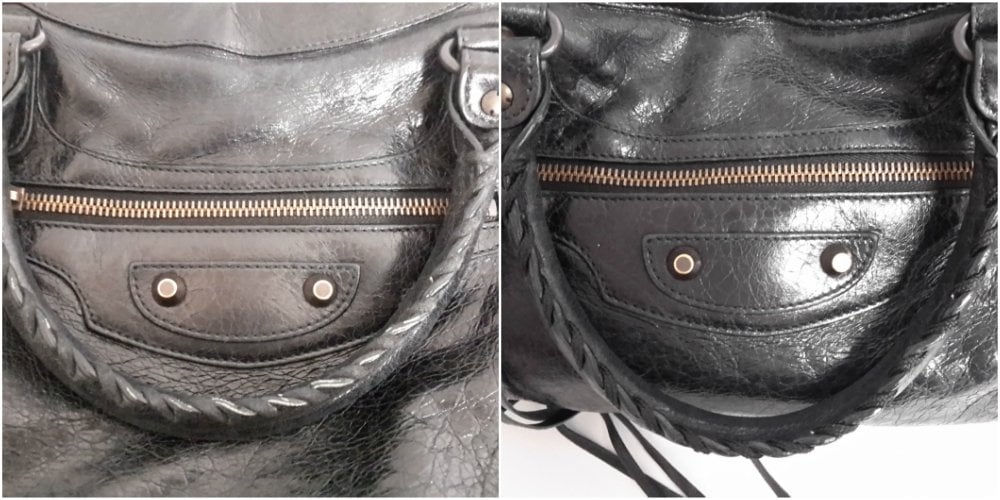 Pen Mark
We can remove pen marks from the leather without damaging the surface.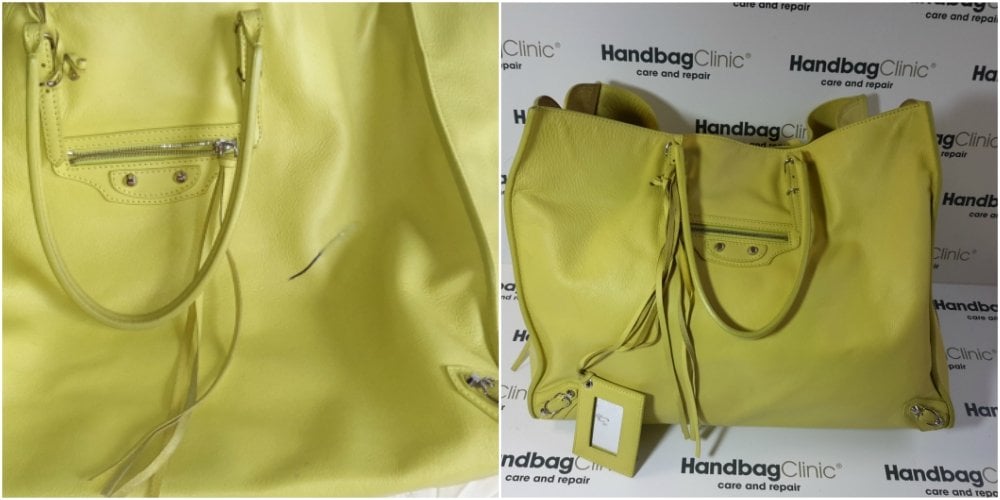 White Balenciaga Restoration
This Balenciaga has undergone a full restoration which includes cleaning, leather repairs and colour work.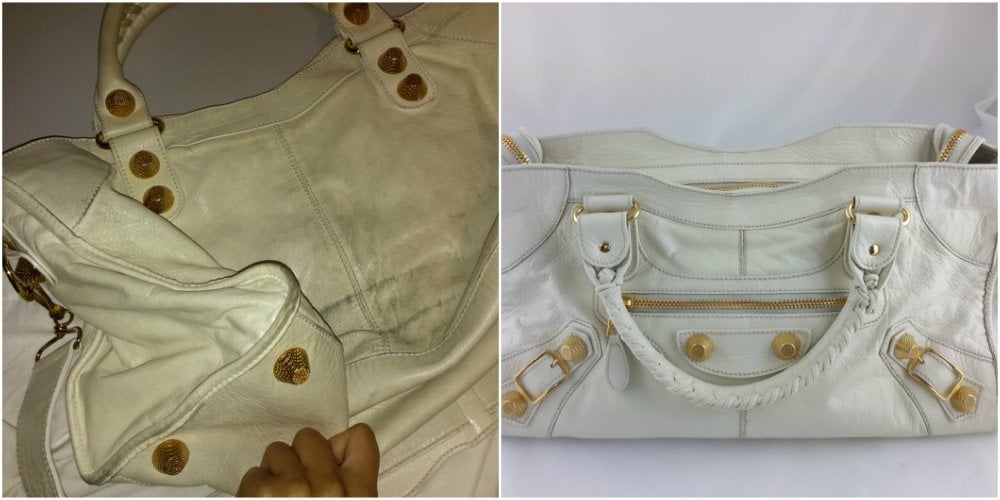 Scuffed Corners
Our team specialise in the care and restoration of leather. Scuffed corners and scratches can be repaired seamlessly.